Nowhere To Turn: A Lincoln Family's Struggle To Find Mental Health Care For Their Son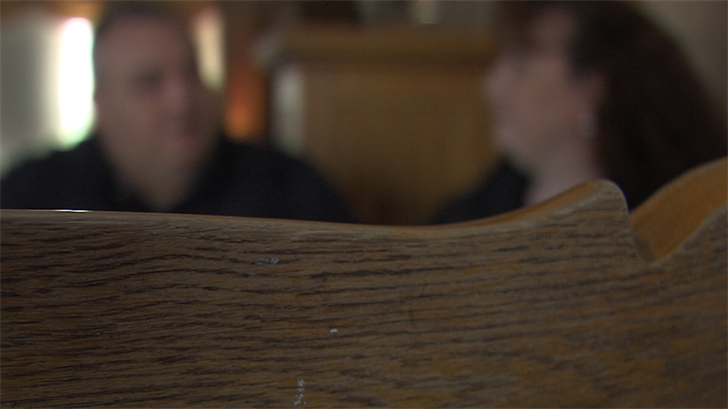 In the wake of the massacre at a high school in Parkland, FL that left 17 children dead, mental health is being thrust into the spotlight.
In Nebraska, shortages of mental health professionals and care facilities have made it challenging for many to get proper care.
For one Lincoln family, the struggle to get care for their son has brought them to a point of desperation – and fear for their own safety.
CJ's Story
Experts across the state agree that mental health care has become a huge problem in the state of Nebraska.
That fact has become a harsh new reality for a Lincoln family. To protect their privacy, we are not naming the family.
Their journey with mental health centers around their 16 year-old son – who we're calling CJ.
Diagnosed with autism and ADHD since he was a baby, CJ has lived a relatively normal life. Like many teenagers, his days were filled with video games and homework, and, until recently, he was nearing graduation in one of Lincoln's public schools.
Late last year, CJ's parents say their son's behavior started to change.
They took him to their family doctor, who recommended CJ see a therapist. The family searched, but struggled to find a provider their insurance would cover that could see their son.
"There were no doctors In Lincoln on (our) insurance-approved list of providers for pediatric mental health care that had openings," CJ's mother said. "That had openings, there were none."
Caring for CJ increasingly difficult, and his mother had to quit her job in order to devote more attention to his needs.
CJ started to become moody, angry, belligerent and, at times, even physically threatening towards his parents. His hygiene began to deteriorate, and his parents say even simple requests – such as asking him to take a shower – became huge battles.
The only child psychology clinic the family's insurance would approve had a 4-5 month wait list. As they waited, CJ's behavior started getting worse and worse, to the point where he began reporting violent hallucinations.
"The hallucinations he was having were very disturbing," his mother said. "Blood, rape, torture, murder. It scared us."
His parents knew they needed to get help for their son and get it fast.
They tried Boys Town in Omaha, and CJ was evaluated by doctors there who were disturbed by his hallucinations. Boys Town ultimately refused to take CJ, citing risks of him committing sex offenses.
Around this time, CJ was entering his junior year of high school and his parents say homework began to pile up, causing CJ stress and exacerbating his moodiness. One morning, CJ kissed his mother goodbye and headed off to school like any other day.
CJ never made it to school, and instead had decided to run away but was stopped by his older brother.
His parents began taking him to a therapist twice a week, who recommended eliminating all of CJ's homework to help with the stress. Less than two months later, CJ sent an e-mail to all of his teachers saying he was going to kill himself.
In shock, his parents took him to Bryan West's emergency department where he was later discharged after his parents say staff told them he was not a threat to himself or others.
CJ returned to school, and things seemed to be getting back to normal. Then, one night after an argument with has parents, things took a dark turn.
After the fight, CJ went upstairs to his room and his older brother followed to talk with him. His brother recorded the conversation on a cellphone, so that his parents could listen to it afterward. During their conversation, CJ threatened to cut his parents throats with a steak knife, and spread their entrails across their bed. He also talked of day dreams he'd had about burning the family's house down with everyone in side, and told his brother "it seemed real."
After hearing the recording, CJ's parents called Lincoln Police who then escorted CJ and his father to Bryan West's emergency department.
At first, Bryan refused to admit CJ, saying he didn't meet their admission criteria for crisis care. CJ's father said he argued for nearly five hours with staff before finally convincing them to admit his son. CJ's parents say the doctor who evaluated CJ told them he was a "grave risk to society" and that he needed long-term, inpatient care.
CJ stayed in Bryan's acute care center for nine days, which is more than twice the average length of stay for patients who use the facility. During that time, his parents say CJ's case worker told them she thought CJ was a risk to others.
On the ninth day, CJ's parents got the call saying their son was being discharged as he was deemed to no longer be in a state of crisis. Fearing for their safety, his parents refused to pick him up – facing citation and possible arrest for child neglect.
They asked Bryan to hold him, and in the meantime went to the Lancaster County Attorney's Office in a desperate attempt to get help.
They were told about a last-ditch option called "No Fault Abandonment," in which they would make CJ a state ward, relinquishing legal guardianship of their son in order to open up other avenues of care for him through the state.
Acting County Attorney Pat Condon says of the more than 300 Abuse Neglect cases filed in Nebraska in 2017, only 16 were considered "No Fault" like CJ's.
"Basically, it's no fault of the parents, the parents did everything they could," Condon said. "In this case, they did everything they could to get help for their child."
Condon says after hearing the details of CJ's case, his office decided to step in – asking Bryan to keep CJ until other arrangements could be made,
"Due to the specificity of the comments and the statements that were made, we felt that we needed to act immediately," Condon said. "That's why we did what we did in this case."
Despite the request, Bryan discharged CJ back to his parents. Bryan told Channel 8 Eyewitness News that they don't comment on specific cases due to HIPAA laws, but they did speak with us about their policies and criteria for discharge.
They say their emergency mental health department is not meant to be used for long-term care, and that patients are admitted during a state of crisis and released once that immediate crisis is deemed to be over – which was the determination made in CJ's case.
"If an individual is a danger to themselves or others, they would not be released – the psychiatrist would not release them from the medical center, said Dr. David Miers, Manager of Mental Health Services at Bryan.
Miers says Bryan has an interdisciplinary team who works with the on-duty psychiatrist to determine when a patient is able to be safely discharged. He says there is a wide range of factors that go into the decision, and that those factors can change daily based on the patient's behavior.
Miers stressed that Bryan would never turn away any patient who is in crisis.
Despite his diagnosis, CJ's parents say they felt unsafe having their own in son in their home. At one point, his father says he considered driving him to a hotel and leaving him until proper arrangements could be made.
They found a short-term solution in CEDARS, a Lincoln non-profit that houses kids in crisis situations, who kept CJ until a judge ordered him to be moved to CHI Immanuel Hospital in Omaha.
CJ has been a patient at Immanuel since January, but his parents say he is still reporting violent hallucinations and that doctors there have told them he should not be in contact with the public.
CJ's parents say they don't want him home, but know they can't afford to keep him in a facility for ever. Since October of 2017, they've paid more than $14,000 in out-of-pocket medical costs for CJ's care.
"We've done everything we can, but we've hit that wall," his father said. "What's going to happen if we continue is – we'll lose our house, we'll lose our car and, at that point, we won't be able to parent."
While the state covers part of the costs now, CJ will age out of the system when he turns 19. His parents are looking into future options, but say few exist – a harsh reality that faces many families across the state.
According to a 2015 University of Nebraska Medical Center report, only five of Nebraska's 93 counties meet the federal standard for adequate mental health care coverage. The other 88 counties are considered partial or complete shortage areas. In 2014, the report says there were 48 counties that did not have a single mental health care provider.
CJ's parents say they love their son and want him to get the help he needs. They say they're fortunate to have the means to get as far as they did, and worry that many other families and children won't be as lucky as they are. They worry that a lack of mental health care will lead to more tragedies like the school shootings in Parkland, FL and Columbine High School.
"It's so hard to find the right place to go," CJ's father said. "And if you do find the right place and the say, 'Call 911 if you have a problem,' and you call them and they still can't do anything about it, people give up – they quit."
Despite all their struggles to get their son help, CJ's parents say they won't stop fighting to find a solution.
"We were threatened with jail and bankruptcy throughout this whole process," his father said. "You do what you need to do for your family."
Getting Help
Below is a list of area mental health care providers and facilities.
In the case of an emergency, experts say it's best to contact the Suicide Crisis Hotline at 1-800-273-TALK (1-800-273-8255) or dial 9-1-1.
CenterPointe Crisis Response – 402-475-6695 – 1000 South 13th Street
Mental Health Crisis Center of Lancaster County – 402-441-8276 – 825 J Street
Nebraska Mental Health Centers – 402-483-6990 – 4545 S 86th Street
Bryan West Campus Emergency Department – 2300 South 16th Street
Bryan Counseling Center – 402-481-5991 – 2300 South 16th Street
Bryan Online Health Screenings – bryanhealth.org/mental-health
Voices of Hope (for domestic violence) – 402-476-2110
The Orchard – 402-477-0152 – 300 South 13th Street