NPPD asks customers to use less electricity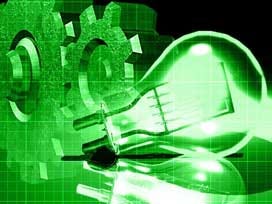 POSTED BY: KLKN Newsroom
8@klkntv.com
The Nebraska Public Power District is asking customers to use less electricity.
High heat and high demand for power to run irrigation equipment have combined to tax NPPD's transmission system.
NPPC Chief Operating Officer Tom Kent says in a news release issued Tuesday that for 16 of the past 19 days, the customer electrical load has peaked higher than the system load record of 2,671 megawatts sets in 2006.
Kent says the utility has enough power to meet the demand, but the amount of power carried raises NPPD's concerns about maintaining reliable service. The power demand puts an extra load on transformers, substations and other equipment.
Consequently, NPPD has joined other utilities in Nebraska in asking customers to cut their power consumption.