NPPD Helping Get Rid Of Old Refridgerators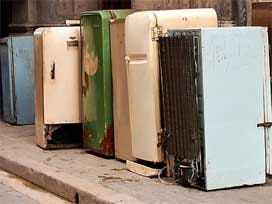 The Nebraska Public Power District is helping Nebraskans get rid of their old refridgerators.
The district is picking up old fridges and freezers for free and are offering a thiry five dollar rebate check.
Old refrigerators and freezers built before 1990 can use up to 1,500 kilowatt hours per year. And can inflate energy bills
NPPD says getting rid of them can save consumers up to $100 per year.
The appliances must be working to for the district to take them.
To schedule a pickup, visit www.appliance.recycling.com