NSP strained during Monday blizzard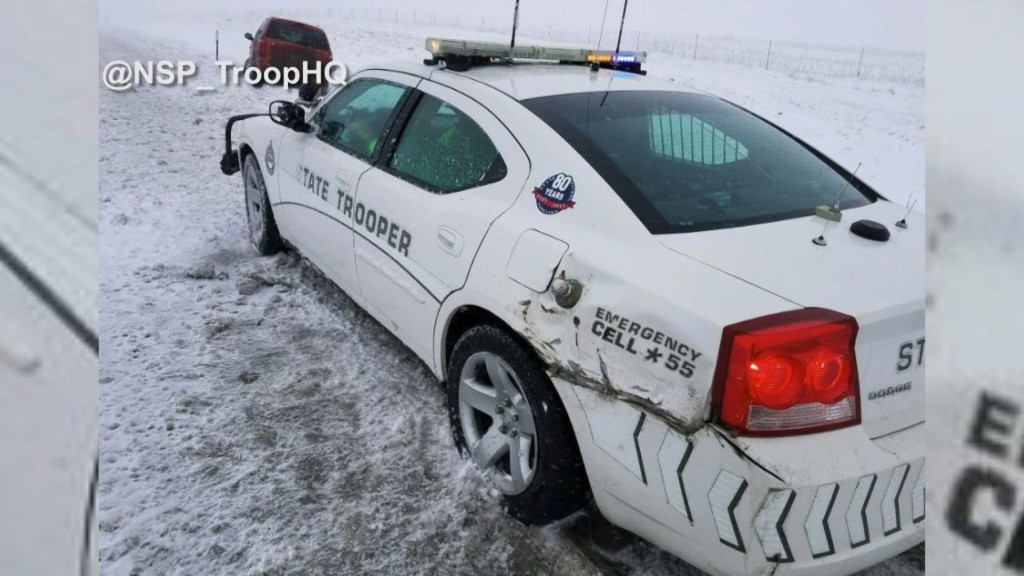 This week's massive blizzard required all hands on deck for the Nebraska State Patrol.
The agency had every available unit patrolling state highways and interstates.
"It was kind of like slick, and it was a white out, it was terrible," Lincoln resident Tami Boyd-Pleasant described.
NSP responded to 375 motorist assists and 75 crashes on state roads Monday alone.
The division that patrols Lancaster County, among 14 others, headed up nearly 100 of those calls – including a 14–car pile–up on Interstate 80 between Lincoln and Omaha.
"It puts a terrible strain on us as far as manpower goes," NSP Lt. Eric Jones said. "We only have so many troopers that can respond to those crashes and then on top of that we have to provide traffic control so that other crashes don't occur."
Jones was one of those on duty during the storm.
His cruiser was totaled by a semi that lost control on I–80 near the Greenwood Exit.
Luckily, he escaped without a scratch.
"When we anticipate that there is a blizzard, motorists are encouraged to stay home and not to drive until it's required or necessary," Jones said. "And the reason is because it's dangerous out there."
That danger comes with a renewed warning for drivers: blizzard conditions call for slow speeds, high caution and seatbelts. And no matter the weather – always give extra room for emergency vehicles parked on the side of the road.