Tom Osborne issues statement on Penn State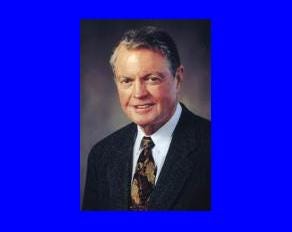 NU Athletic Director Tom Osborne says he's saddened by recent events at Penn State.
Osborne issued this statement Thursday:
"I am saddened to learn of the recent events at Penn State and we will continue to monitor the developments on their campus. We will hold the alleged victims and all those involved in our thoughts and prayers.
"We have had a number of inquiries from fans regarding the circumstances at Penn State and the conditions they might expect in attending the game. UNL Chief of Police Owen Yardley is in touch with the Penn State police department and we have talked with interim Penn State Athletic Director Mark Sherburne. We have visited with Penn State security and we understand they are enhancing their security efforts for Saturday's game and are taking extra precautions to ensure that all players, coaches and fans are treated in a respectful way. We also appreciate that there is a student-led effort at Penn State to respectfully welcome Nebraska fans to Beaver Stadium and into the Big Ten Conference. We know that our fans will reciprocate and display good sportsmanship toward Penn State's fans and players."