NU Athletics: Huskers Authentic Information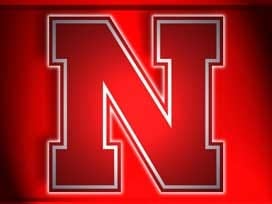 Posted By: Sports
In a move to continue to provide better and more efficient customer service, the University of Nebraska Athletics Department will be consolidating its Huskers Authentic stores and enhancing its development and ticketing operations.
The Huskers Authentic operation will be moving to one convenient location at Pinnacle Bank Arena. The re-location will allow the athletic development and ticket operations to expand into an integrated, customer-friendly location in the vacated space in the Stadium Drive Parking Garage currently occupied by Huskers Authentic.
The Huskers Authentic stadium store will be in operation until Sunday, Feb. 15. Throughout the month of January, Huskers Authentic will be offering 25 percent off all purchases at both the stadium store and Pinnacle Bank Arena locations. The stadium location will be open from 10 a.m. to 5 p.m. Monday-Friday, 10 a.m.-4 p.m. on Saturdays and Noon-4 p.m. on Sundays.
The Huskers Authentic location at Pinnacle Bank Arena is located on the Southeast corner of the building, easily accessible to the public in the West Haymarket area. The store features the most complete selection of the newest and best Husker apparel.
The Pinnacle Bank Arena location will be open from 10 a.m. to 7 p.m. on weekdays, 10 a.m. to 6 p.m. on Saturday and Noon to 4 p.m. on Sunday. Nebraska fans can call Huskers Authentic at 402-904-5700.
The new offices for Athletic Development and the Athletic Ticket Office in the stadium drive parking garage are expected to be completed in early August. Until that time, the development office will continue to occupy its current location on the third floor of the Osborne Athletic Complex. The ticket office will be moving to a temporary location in the West Stadium in the coming weeks.