NU Baseball hosts Iowa this weekend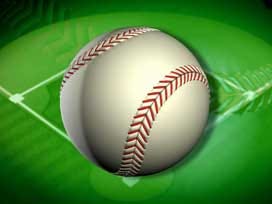 Nebraska (20-11, 3-3 Big Ten) vs. Iowa (12-14, 3-3 Big Ten)
Fri., April 6 – 6:35 p.m.: Tom Lemke, Jr., RHP (3-2) vs. Jarred Hippen, Jr., LHP (2-3)
Sat., April 7 – 2:05 p.m.: Brandon Pierce, So., RHP (3-1) vs. Matt Dermondy, Jr., LHP (1-3)
Sun., April 8 – 1:05 p.m.: Tom Lemke, Jr., RHP (3-2) vs. Sasha Kuebel, Fr., LHP (2-0)
This Week: After finishing a 3-0 season sweep of the Kansas State Wildcats with a 6-0 win on Tuesday night in Manhattan, Kan., the Huskers return home for the first time in four games to host the Iowa Hawkeyes for a three-game Big Ten series at Hawks Field.
Both teams enter the weekend with a 3-3 record in Big Ten play and each team has played a conference series against the Northwestern Wildcats. The Huskers recently dropped 2-of-3 on the road to the Wildcats, while the Hawkeyes opened Big Ten play by taking 2-of-3 from Northwestern at home.
The Huskers will change up their weekend rotation a bit against the Hawkeyes, as Tom Lemke and Zach Hirsch will start on Friday and Sunday, respectively, for the third straight week, but sophomore Brandon Pierce will be inserted on Saturday for his first career conference start.
Tickets: Season and single-game tickets can be purchased at Huskers.com, by calling 1-800-8BIGRED or by visiting the Nebraska Athletic Ticket Office across the street from Memorial Stadium. The Huskers are also offering a nine-game ticket deal this season. Named the "Diamond-Deal" fans can pick any nine of the Huskers' 31 home games and have the same seat for all nine games.
Television: Friday's game will be shown across the state of Nebraska on NET and will be streamed live on BTN.com. Saturday and Sunday's games will be shown live on HuskersNSide (subscription needed).
On the Radio: Fans across Nebraska and around the world can listen Greg Sharpe and Lane Grindle call all of the action on the Husker Sports Network – including KLIN 1400 AM in Lincoln – and on the Internet at Huskers.com or the Official Husker App. A complete list of HSN affiliates can be found on page 9.
Scouting Iowa
Head Coach Jack Dahm is in his ninth season at Iowa and his 18th season as a head coach. In his first eight seasons at Iowa, Dahm posted a 190-248 record and the Hawkeyes enter Friday's game with a 12-14 record this season.
Just like the Huskers, Iowa opened conference play with a 2-1 series win at home and then went on the road and dropped 2-of-3 to fall to 3-3 on the year. The Hawkeyes enter Friday's game on a two-game winning streak after winning a pair of mid-week games at home over South Dakota State. The pair of wins marked the third time this season the Hawkeyes have won two in a row, but they are yet to win three in a row in 2012.
Play on the road has not gone well for the Hawkeyes this year, as they are 1-4 in road games and 6-8 in neutral site games. Iowa's first road win came last weekend when they beat Indiana, 4-0, on Saturday in Bloomington.
Overall in the conference the Hawkeyes rank sixth or lower in every offensive category except hit-by-pitches and sacrifice bunts. Iowa leads both categories with 43 HBP's and 28 sacrifice bunts. They are last in the league in total bases with 306, while Nebraska leads the conference with 505.
On the mound the Hawkeyes are mostly in the middle of the pack, with their highest ranking coming in strikeouts, where they rank fifth in the Big Ten with 180 punch outs.
Four Hawkeye regulars are hitting over .300 on the season, including a team-high .353 average from Phil Keppler. Mike McQuillan, who is hitting .341, ranks second in the Big Ten with a .483 on-base percentage, third in walks with 21 and seventh in runs with 25.
From a power standpoint the Hawkeyes have just six home runs on the year, with three coming from Sean Flanagan and two from Chett Zeise. Zeise leads the team in RBI's with 14 and doubles with 10, which ties him with two other players for second most in the Big Ten.
After facing three right-handed starters last weekend, the Huskers will see a trio of lefties this weekend.
Jarred Hippen is set to take his 4.24 ERA and 2-3 record to the mound on Friday. Hippen has one complete game on the year, while also leading Iowa in innings pitched (51.0) and strikeouts (35). He leads the Big Ten in innings pitched and his 35 K's rank sixth in the Big Ten.
Saturday's starter Matt Dermody also sits on the conference top-ten list with 32 strikeouts, which ranks ninth. Dermondy is 1-3 on the year with a 4.33 ERA, as he has given up 22 runs (17 earned) on 35 hits over 35.1 innings.
Sasha Kuebel will look to improve to 3-0 on the season when he takes the mound for his seventh start of the season on Sunday. Kuebel carries a 3.18 ERA and is holding opposing hitters to a .236 batting average, which ranks sixth best in the Big Ten. The freshman from St. Louis, Mo., has given up 15 runs (12 earned) on 30 hits overall 34.0 innings, while walking six and striking out 14.
National Notice
Even after struggling offensively last weekend at Northwestern, the Huskers entered the week ranked in the top-25 nationally in nine categories, including a pair of top-five ranking in hits and runs scored.
Through April 1, the Huskers ranked second in the country in runs scored with 237, while New Mexico State, who the Huskers beat earlier this season, lead the nation with 300 runs. NU sits fourth nationally in hits with 337, only 13 behind Indiana State's nation-leading total of 350.
The Huskers are also ranked in the top-25 in slugging (11th – .467), batting average (13th – .320), home runs (17th – 27), home runs per game (19th – 0.90), on-base percentage (21st – .402) and doubles (24th – 60).
Defensively, the Huskers rank 22nd in double plays with 28, while Miami (Ohio) leads the country with 38 twin killings.
Bolt on Energy
The Husker offense has seen major improvement under the direction of Associate Head Coach Will Bolt.
Looking at NU's numbers through 31 games in 2011 and 2012, the Huskers have struck out 62 fewer times, walked 16 more times, produced 35 more hits and scored 37 more runs.
Through 31 Games
Stat 2012 Season 2011 Season
Strikeouts 159 (-62) 221
Walks 118 (+16) 102
Hits 347 (+35) 312
Runs 243 (+37) 206
RBI 218 (+27) 191
Average .319 (+.25) .294
On-Base .400 (+.18) .382
Not Many Southpaws
Though six Big Ten games the Huskers as a team have just one hit in nine total at bats against left-handed pitching, with the hit coming from Kash Kalkowski. Those stats are likely to see big changes this weekend when the Huskers face three left-handed starters against Iowa.
During Big Ten play the Huskers are hitting .296 (58-for-196) against right-handed pitching.
90 Feet Away
When the Huskers get a runner to third base with less than two outs, you can almost guarantee the run is going to score. During Big Ten play the Huskers are getting the run in at nearly an 82-percent clip, as NU has scored in 22 runs in 27 chances.
Overall on the year, the Huskers have scored 67 runs in 103 chances (.650).
RBI Machine
Chad Christensen has turned into a run producer this season with a team-high 34 RBI's in 31 games. Over his first two seasons at NU, Christensen had just 31 RBI's in 86 games.
Through April 1, Christensen ranked 11th nationally in RBI's, while also ranking 18th in runs (31), 31st in hits (44) and 17th in total bases (73).
Cory Cuts Them Down
Catch Cory Burleson has been one of the most important cogs of the Husker defense this season with 14 runners caught stealing, which matches his season total from 2011.
The senior backstop has slowed down the opposition's running game, as team's have stolen just eight bases in 22 attempts (36%) this season, with two of the eight steals coming from Illinois on a double steal.
Indiana's Kyle Schwarber is the only catcher in the conference with more runners thrown out than Burleson with 17, but Schwarber has the second most steals allowed in the league with 22.
Burleson has worked hard in the offseason to improve his game after allowing 26 steals in 40 attempts a year ago.
Game After Game
Freshman Pat Kelly enters Friday's game with a 12-game hitting streak, which is one game shy of Rich Sanguinetti's team-high 13-game streak earlier this year.
Kelly's current run started on March 12 against Cal with a 2-for-4 day and three RBI's. During the stretch Kelly has multiple hits in five games and is hitting .317 (20-for-43) with 15 RBIs.
Take it for the Team
In 2011 the Huskers were hit by pitch 89 times, which tied them for 13th nationally. The team was led by Bryan Peters, who was hit 18 times to tie for 20th nationally.
Through April 1, the Huskers ranked 64th nationally this season in HBP with 36. Kale Kiser leads the team and ranks 35th in the nation with 10 HBP, while Peters is next on the squad with seven.
Peters and Kiser continue to climb the Husker career chart in HBP and rank third and fourth, respectively.
Peters entered the year with 36, which tied him for fifth with Jake Mort (2005-09). Peters took over sole possession of third place on the career list with a HBP against Kansas State on Tuesday, March 6. It broke a three-way tie between Peters, Alex Gordon and Nick Sullivan. Peters enters Friday's game with 43 career HBP.
Kiser is right on Peters' heels with 42 career HBP after being hit twice in two at-bats against Northwestern last weekend.
DJ Belfonte (2007-10) sits second on the career list with 59 hit-by-pitches and Daniel Bruce (2002-05) holds the NU career record with 67 hit-by-pitches.
NU Career Hit-by-Pitch Top 10
1. 67 Daniel Bruce 2002-05
2. 59 DJ Belfonte 2007-10
3. 43 Bryan Peters 2010-present
4. 42 Kale Kiser 2009-present
5. 37 Alex Gordon 2003-05
37 Nick Sullivan 2006-09
7. 36 Jake Mort 2006-09
8. 34 Dave Crain 1994-95
9. 26 Brandt Vlieger 1999-00
26 Bryan Schmidt 1997-98
26 Derek Dukart 1993-94
The Right 'Hander'
Junior Ryan Hander is the Huskers' go-to guy this year against right-handed hitters, as he is holding righties to a .156 batting average.
Hander has a 1.35 ERA on the year over 13.1 innings of work and has given up only one extra-base hit this season.
Home Sweet Hawks
The Nebraska baseball program is celebrating its 11th year at Hawks Field in 2012. The Huskers are 241-83-1 (.743) since opening the park on March 5, 2002 with a 23-1 win over Nebraska-Kearney.
Nebraska plays a total of 31 games at Hawks Field in 2012, and are 12-5 at Hawks Field after wrapping up a 17-game home stand with a 6-3 win over Kansas State on March 27.
Pitcher's Best Friend
Through 31 games the Huskers have turned 28 double plays. NU is on pace to turn just over 50 double plays this season after only converting 35 a year ago.
Frosty Frosh
Left-handed opposing hitters have been stumped at the plate with freshman lefty Aaron Bummer on the mound, as lefties are hitting just .083.
A 31st-round pick by the Yankees out of Sunrise Mountain HS in Peoria, Ariz., Bummer has given up just one hit to a lefty batter this season. Bummer had been solid against righties as well, holding righties to a .214 average (6-for-28).
Bummer has 12 strikeouts in 11.0 innings this season and has pitched in both Husker shutouts.
Tough With Two
The Huskers have come up with clutch hits all season with two outs, as the team has 77 two-out RBI's. Leading the way is Chad Christensen, who has driven in 16 of his team-leading 34 RBI's with two outs. Junior college transfer Richard Stock also has double-digit two-out RBI's with 13, while Kash Kalkowski is nearly double digits with nine.
In 55 games a year ago, All-American Cody Asche led the team with 16 two-out RBI's, while only three players had 10 or more on the year, including Asche, Kalkowski (14) and Bryan Peters (12).
Last season Christensen played in all 55 games and totaled just four two-out RBI's.
Buy That Stock
Transfer Richard Stock has been a welcome addition to the Husker offense in 2012. The junior from Westlake Village, Calif., is hitting .343 on the year and leads the team in doubles (9) and ranks third in RBI's (25).
Stock has driven in eight runs in his last six games and has six multi-RBI games this season.
A 45th-round pick out of high school by the Brewers, Stock has found new life at Nebraska after playing his freshman season at USC and last season at Pierce College in Los Angeles.
20-20
Senior Kale Kiser is tough on opposing pitchers with his great eye at the plate. During his career at Nebraska, Kiser has walked 86 times and struck out just 63 times. His 86 career walks rank 10th on the Huskers' all-time charts, while Joe Simokaitis is ninth (90) and Associate Head Coach Will Bolt ranks eighth (91).
Kiser is hitting just .200 on the season, but continues to get on base for the Huskers with a .426 on base percentage. His team-high 32 walks in 2012 rank 35th nationally through April 1.
Setting the Pace
Sophomore Michael Pritchard has been one of the Huskers' most lethal weapons this season with Big Ten-leading .412 batting average and an on-base percentage of .483, which ranks third in the conference. With Pritchard in the leadoff spot, the Huskers are 14-5 on the season.
A left-handed batter, Pritchard has been tough against right and left-handed pitching, with a .452 average (14-for-31) against lefties and a .394 average (28-for-71) against righties.
Small Ball
Even though the Huskers lead the Big Ten Conference with 27 home runs through April 4, the Huskers have also put a lot of pressure on opposing defenses with their bunting.
On the year, the Huskers have 22 bunt singles through 31 games. In 55 games a year ago, the Huskers had just 16 bunt singles all season.
Chad Christensen, who leads the team in both home runs (6) and RBI's (34), also leads the team with seven bunt singles in eight attempts. Bryan Peters in next with four bunt singles, while Michael Pritchard has three and Cory Burleson, Kurt Farmer and Rich Sanguinetti each have two.
Overall, the Huskers are 22-for-29 (.759) when bunting for a base hit and also have 25 sacrifice bunts on the year, including a Big Ten-high 10 from Sanguinetti.
Pat on the Back
Freshman Pat Kelly has made a quick transition to college pitching, as the Red Wing, Minn., sits second on the team with a .407 batting average and has a team-high slugging percentage of .695.
Kelly has hit throughout the Husker lineup, totaling 24 hits in 59 at bats, including three doubles, one triple and four home runs, while driving in 16 runs and scoring another 11.
Kelly is even better with a teammate on base, hitting .483 on the season with 14 hits in 29 at-bats.
What a Fourth
The Huskers strongest inning this season has been the fourth, where they've outscored opponents 40-7. The Huskers didn't give up a run in the fourth inning until Illinois plated one run against the Huskers in the team's 25th game of the season on Saturday, March 24.
Looking at just the first eight innings of a game, Nebraska has outscored or their opponents this season in every inning but the first, where they have just 13 runs on the year, while giving up 16.
In the first three innings of the game the Huskers hold a slim 73-56 advantage in runs, but have destroyed opponent pitching their second time through the order in the fourth, fifth and sixth innings with a 98-36 advantage.
In the seventh and eighth innings the Huskers kept up the pressure and hold a 56-30 advantage, including 39 runs in the eighth alone.
Chicks Dig It
After hitting 30 home runs in 55 games last season, led by Cody Asche's 12 home runs, the Huskers have nearly matched that total with 27 home runs through the first 31 games of 2012.
In the Big Ten, no other teams has more than 20 homers and only three other teams have 15 or more. Indiana sits second with 18 bombs, while Michigan is third with 17 homers and Penn State sits fourth with 15 homers. Iowa and Minnesota are tied for last in the league with only six home runs on the season.
Chad Christensen leads the Huskers with six home runs, which ties his single-season career high, while six other Huskers have at least two homers, including a career-high four from Kale Kiser and four from freshman Pat Kelly. Josh Scheffert and Kash Kalkowski each have three home runs, while Rich Sanguinetti and Kurt Farmer have two apiece.
Eight Draftees on 2012 Roster
For the third straight year, Nebraska's 2012 roster boasts a total of eight Huskers who have been previously selected in the Major League Baseball Draft, including Kash Kalkowski and Travis Huber, who have each been picked twice.
Huskers Picked Fourth by League Coaches
The Big Ten coaches have picked Nebraska to finish fourth out of the league's 11 teams in 2012. Three Husker juniors were also named to the 'Players to Watch List', including right-handled pitcher Travis Huber, right-handed pitcher Tom Lemke and first baseman/designated hitter Kash Kalkowski.
After winning a share of the of the Big Ten title last season for the first time since 1979, Michigan State was picked as the league favorite. The Spartans were followed by Purdue, Minnesota, Nebraska, Ohio State and Illinois, as only the top six teams were released by the conference office.