NU Baseball: Huskers Welcome Rebels for Three-Game Series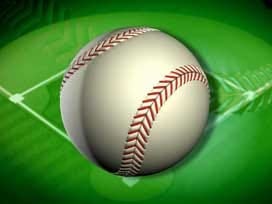 Posted By: Sports
Huskers Welcome Rebels for Three-Game Series
Friday, March 28 – 6:35 p.m.
Probable Starters: RHP DeLeon (2-1) vs. RPH Fedde (4-1)
TV: None
Stream: Free Radio (Huskers.com) | Video Stream (HuskersNSide, premium)
Radio: Husker Sports Network
Saturday, March 29 –2:05 p.m.
Probable Starters: RHP Sinclair (4-0) vs. RHP Richy (4-1)
TV: None
Stream: Free Radio (Huskers.com) | Video Stream (HuskersNSide, premium)
Radio: Husker Sports Network
Sunday, March 30 – 1:05 p.m.
Probable Starters: LHP Bummer (2-2) vs. RHP Bonnell (3-1)
TV: Big Ten Network
Stream: Free Radio (Huskers.com) | Video Stream (BTN2Go)
Radio: Husker Sports Network
Up Next for the Huskers
The Nebraska baseball team (14-10, 1-2 Big Ten) returns to Hawks Field this weekend for a three-game series against the UNLV Rebels (17-7, 9-3 Mountain West) after wrapping up a five-game road trip on Wednesday night at Kansas State.
The Huskers and Rebels open the series on Friday night at 6:35 p.m., with senior Christian DeLeon going up against UNLV junior Erick Fedde. Fans should see a good pitching performance, as DeLeon leads the Huskers in innings pitched and strikeouts, while Fedde was tabbed as the 12th best professional pitching prospect and the 17th best overall prospect in college baseball by Baseball America prior to the start of the 2014 season.
Game two of the three-game set is scheduled for a 2:05 p.m. start on Saturday. NU's Chance Sinclair will bring his 4-0 record to the mound, while the Rebels will counter with junior John Richy, who is 4-1 on the year in six starts.
Junior Aaron Bummer is scheduled to get the ball for the Huskers in the finale on Sunday, which is scheduled for a 1:05 p.m. first pitch. UNLV's 6-5 righty Bryan Bonnell will start against Nebraska's offense. Bonnell is 3-1 on the year with a 1.55 ERA.
The Huskers are 7-2 at home this season and the series with the Rebels will mark the final non-conference weekend series of the year for the Huskers. Nebraska will play weekend Big Ten series the rest of 2014, including home series with Ohio State, Northwestern, Penn State and Illinois, while playing road series at Minnesota, Michigan and Michigan State.
In nine home games this year the Nebraska offense has done its job, producing a team batting average of .357 with an average of 8.7 runs scored per game. Three Husker regulars are hitting over .400 at home, including Ben Miller (.480), Tanner Lubach (.450) and Ryan Boldt (.429).
On the Radio this Week
Fans across Nebraska and around the world can listen to Greg Sharpe and Lane Grindle call all of the action on the Husker Sports Network – including KLIN 1400 AM and 94.5 FM in Lincoln – and live on the Internet at Huskers.com or the Official Husker App.
TV Coverage this Week
Sunday's game against UNLV will be carried live on the Big Ten Network and streamed live on BTN2Go.
Web Streams this Week
A free radio stream of every game during the 2014 season will be provided on Huskers.com.
HuskersNSide will provide a video stream on Friday and Saturday against UNLV (subscription required).
Nebraska-UNLV History
The Rebels are making their first-ever trip to Lincoln. The two teams have previously met 22 times, with 20 of the game taking place in Las Vegas, as well as a pair of neutral site games.
UNLV holds a 9-13 advantage in the all-time series, with
the first game taking place in Las Vegas Feb. 22, 1980, and the Rebels won 4-2.
The teams last met during the 2012 Kleberg Bank Classic in Corpus Christi, Texas, with the Huskers winning 8-7.
Last 10 Between NU & UNLV — Huskers are 7-3
2012 neutral W, 8-7
2001 neutral W, 14-0
1987 at UNLV L, 17-1
at UNLV W, 4-1
at UNLV W, 10-7
at UNLV L 5-0
at UNLV W, 6-2
1986 at UNLV W, 9-6
at UNLV W, 10-8
at UNLV L, 19-0
Over the Past 10 Games
• Ryan Boldt is hitting .486 with a team-high 18 hits
• The Huskers have 17 doubles, including five Ryan Boldt, and three each from Steven Reveles and Austin Darby
• The Huskers are hitting .309, but opponents are hitting .314
• Ryan Boldt has six multi-hit games, including a pair of four-hit games, while Austin Darby has put together five multi-hit games. Overall 13 Huskers have produced a multi-hit game during the last 10 games entering Friday
• Nebraska is averaging 5.6 runs on 11.0 hits, while giving up 5.4 runs on 11.3 hits per game
• Ryan Boldt (.568) and Jake Placzek (.525) each have an on-base percentage over .500
• Austin Darby is 17-for-40 (.425) with four doubles and seven RBIs
• The Huskers are 5-5 over their last five games, but are 4-0 when holding opponents to five runs or less
• Reliever Zach Hirsch has 11 strikeouts in 8.1 innings of work over six appearances
• Nebraska has stolen eight bases, while opponents have swiped only three.
Boldt Breaks Out
Freshman Ryan Boldt has found his groove at Nebraska, as the Red Wing, Minn., native is hitting a combined .548 in nine games during his last three weekend series.
Boldt led the Huskers in hits (17), runs (11), doubles (6) and had a team-best eight walks to only three strikeouts over the past three weekends.
During his first three weekend trips, Boldt hit .214 with six hits and six strikeouts in nine games.
Overall on the year, Boldt is hitting a team-best .375 with 30 hits and 15 RBIs. He has 13 walks to 11 strikeouts, and is tied for the team lead in both doubles (7) and triples (3).
Prior to the start of the 2014 season, Boldt was named the No. 2 freshman in the country by Baseball America.
Rest the Pen
Since joining the Huskers last season, Christian DeLeon has made 20 starts for the Huskers.
The senior has gone at least 6.0 innings 17 times, at least 7.0 innings 10 times and 8.0 or more innings six times.
DeLeon has gone 6.0 or more innings in his last five starts this season, including an 8.0 inning in each of his last two outings against UC Irvine and Iowa.
National Noise
A look at where the Huskers rank national entering the week. Stats through March 24 from the NCAA.
• Nebraska's .312 batting average ranked 12th and first in the Big Ten
• Nebraska ranked 30th nationally and second in the Big Ten with 6.7 runs per game
• The Huskers 12 triples ranked 5th nationally, entering Friday the Huskers have 14 triples
• Chance Sinclair ranked 10th in the country and first in the Big Ten with a 0.51 ERA.
• Michael Pritchard and Austin Darby were tied for 26th in the country with three triples. Alabama State's Emmanuel Marrero entered the week as the national leader with seven triples.
Like Your Chances with Sinclair
Junior Chance Sinclair has been a key addition to the Husker pitching staff in 2014 with his 4-0 record and Big Ten leading 0.51 ERA.
A transfer from Neosho County CC, Sinclair has gone 6.0 or more innings in five of his six starts, including three 7.0-inning outings.
Join the Club
Senior Michael Pritchard joined Nebraska's 200-hit club on Friday, March 21, with a first inning single at Iowa.
Pritchard became the 21st player in school history to join the club and enters Tuesday tied with Francis Collins (1995-97) for 20th in school history with 201 hits.
Junior Pat Kelly has a shot at joining the list as well this season, as he enters Friday with 169 career hits. Last season Kelly totaled a team-high 85 hits on the year, and with 33 hits this season Kelly is on pace to join the list by the end of 2014.
Last season, Chad Christensen became the 20th player in Nebraska history to join the 200-hit club with his walk-off single in the bottom of the 16th inning against Northwestern on Friday, March 29.
Prior to Christensen, Jake Opitz was the last Husker to join the club, as he ended his four-year career in 2008 with 227 career hits.
Matt Hopper holds the school record with 338 career hits and is one of just two players in school history to have topped 300 hits. Jeff Leise sits second on the career charts with 305 career hits.
NU 200-Career Hit Club
1. 338 Matt Hopper 2000-03
2. 305 Jeff Leise 2000-03
3. 281 Will Bolt 1999-02
4. 261 Darin Erstad 1993-95
5. 250 Paul Meyers 1984-86
6. 249 Joe Simokaitis 2002-05
7. 248 Jed Dalton 1992-95
8. 247 Chad Christensen 2010-13
9. 246 Darin Petersen 1992-95
10. 242 Mark Kister 1985-87
11. 240 Alex Gordon 2003-05
12. 238 DJ Belfonte 2007-10
13. 234 Todd Sears 1996-97
14. 231 Daniel Bruce 2002-05
15. 229 Ken Ramos 1987-89
16. 227 Jake Opitz 2005-08
17. 223 Curtis Ledbetter 2003-05
18. 222 John Cole 1999-01
19. 204 Michael Pritchard 2011-present
20. 203 Ken Harvey 1997-99
21. 201 Francis Collins 1995-97
Lean on Hirsch
Zach Hirsch has been one of Nebraska's best arms out of the bullpen in 2014.
The one-time starter has made a team-high 13 appearances, all out of the pen, in 2014 and holds a 1.53 ERA, while holding opposing batters to a .177 average over 17.2 innings of work.
Hirsch's 22 strikeouts tie Christian DeLeon for the team lead, but DeLeon has starter six games and thrown 40.1 innings entering Friday.
Placzek Stepping Up
Sophomore Jake Placzek started the 2014 season as a reserve infielder, but has since worked his way into the starting lineup, as he is hitting .361 with an on-base percentage of .460.
Placzek is tied for third on the team with 17 runs scored in 19 starts and has seven multi-hit games on the year, including multiple hits in each of his last two games entering Friday.
Need for Speed
Nebraska has produced 14 triples on the year through 24 games entering Friday, which tops their 13 triples in 59 games last season. NU entered the week ranked fifth in the country with 12 triples.
Seven Huskers have a triple on the season, including three each from Ryan Boldt, Austin Darby and Michael Pritchard. Blake Headley has two triples, while Pat Kelly, Tanner Lubach and Quinn McGill each have one.
The single-season team record for triples is 38 by the 1980 squad, while Shawn Buchanan set the individual single-season record in 1990 with nine.
We Like the Sixth
The Huskers have scored 27 of their 161 runs in the sixth inning this season, holding a 27-10 advantage.
Nebraska has also performed well in the second inning, out scoring the opposition 22-11.
Nebraska needs to get off to a better start though, as opponents hold a 19-10 run advantage in the first inning this season. The only other innings opponents hold an advantage is the fifth, 24-18.
Good Eye
The Huskers have struck out 111 times this year, an average of 4.6 times per game, but more impressively the Huskers have 88 walks on the year, an average of 3.7 per game.
Combined with their nine HBP, the Huskers only have 14 more strikeouts to free passes; 111-97.
Leadoff hitter Austin Darby has a walk-to-strikeout ratio of 14-to-8, while Ryan Boldt is at 13-to-11.
MLB Talent
Three Huskers were tabbed in Baseball America's top-10 prospects in the Big Ten for the 2014 MLB Draft, including junior left-handed pitcher Aaron Bummer (No. 4), junior outfielder Austin Darby (No. 7) and junior infielder Pat Kelly (No. 8).
The Huskers and Indiana Hoosiers were the only teams in the Big Ten with more than one player on the list, with three each.
All Good Thing Come to an End
Senior Michael Pritchard saw his 57-game on-base streak come to and end on Friday, March 14, in Nebraska's series opener against UC Irvine.
The streak began during the 2013 season on March 19 against Cal St. Fullerton after Pritchard went 0-for-4 against the Anteaters on March 17 in the series finale at Anteater Ballpark.
Since becoming a regular starter in 2012, Pritchard has played in 129 games and has failed to reach base by a hit, walk or hit-by-pinch in just 13 games.
Including his freshman season in 2011, Pritchard has played in 163 games during his career and has failed to reach in 22 games.
During his career when Pritchard has at least three official at-bats in a game, he failed to reach base at least once just 11 times.
Pritchard's streak is the longest by a Husker since 2000. That is how long Nebraska game-by-game stats are available digitally.
Packing the Park
With just seven home dates in the books this season and no Big Ten home series played yet, the Huskers entered the week ranked 25th in the country with an average of 2,469 fans through the gates at Hawks Field.
During the 2013 season, Husker Nation proved once again why the Nebraska baseball team plays in front of the best fans in the country.
Even with the below average temperatures last spring, Nebraska ranked 19th in the country with 2,859 fans per game in 2013.
In its 12 home Big Ten games, the Huskers averaged 3,294 fans through the gates at Hawks Field.
The Huskers have ranked in the top 30 in average attendance the past 12 seasons, including nine times in the top 15.
He Can Hit
Opposing pitchers don't want to see junior Pat Kelly after he has an 0-for-3 or worse game.
Kelly was 0-for-3 in the season opener against Pacific and responded by going a career-best 5-for-5 against No. 2 Oregon State the next afternoon.
In 128 career games, Kelly has gone 0-for-3 or worse 22 times. Only twice following those has he not produced at least one hit in the following game. Following three 0-for-games he has rallied with at least four hits.
Through 24 games this season, Kelly leads the team in both hits (33) and RBIs (21).
Last season, Kelly led the team in hits with 85, while ranking third in batting average (.331), RBIs (33) and doubles (12). The Red Wing, Minn., native tied former first-team All-American John Cole (2001) for sixth in the single-season record book with 70 singles on the year.
Kelly is one of just six players in program history to produce 70 of more singles in a single season, while school-record holder Francis Collins (86 in 1997; 79 in 1996) achieved the feat twice.
Huskers Picked Second by League Coaches
The Big Ten coaches picked Nebraska to finish second out of the league's 11 teams in 2014.
Indiana was picked as the league favorite by the coaches after winning both the regular-season and conference titles last year. The Hoosiers ended the season with a trip to the College World Series.
Pritchard Earns Preseason Honors
Before the start of the 2014 season, senior outfielder Michael Pritchard was named a preseason All-American by both the Sporting News and College Sports Madness.
Pritchard, a native of Omaha, was one of 21 players named to the Sporting News list, while he was a fourth-team pick by College Sports Madness.
Pritchard was joined on the Sporting News team by fellow Big Ten players Dustin DeMuth and Kyle Schwarber, both from Indiana. Schwarber was a first-team pick by College Sports Madness, while DeMuth was a fourth-team pick and Sam Travis, also from Indiana, was a second-team selection.
Pritchard has been one of the top hitters in the country during his first three years at Nebraska. He also holds a pair of 20-game hitting streak, including a 25-game streak in 2012 that is tied for the third-longest in school history.
Need to Finish
The Huskers were likely just one win away from reaching the NCAA Tournament a year ago, but failed to qualify with a 29-30 record.
Close games hurt the Huskers all year, as they were 4-11 in one-run games.
In five games decided by one-run this year the Huskers are 2-3.
Last season, Nebraska was 28-1 when leading after eight innings, but 0-24 when trailing after eight and 1-5 when tied. Nebraska was also just 4-24 when trailing after six innings and 1-26 when trailing after seven innings.
This season, Nebraska is 12-1 when leading after the eighth, but 0-9 when trailing after eight. The Huskers are 11-0 when leading after six, but just 1-9 when they trail.