NU Basketball Hires Phil Beckner as Assistant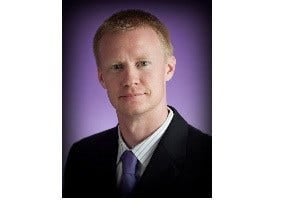 Posted By: Sports
sports@klkntv.com
Story Courtesy: Nebraska Athletics
Lincoln – University of Nebraska men's basketball coach Tim Miles announced Saturday the hiring of Phil Beckner as an assistant coach for the Husker basketball program.
Miles believes that Beckner's coaching experience on the collegiate and professional levels, as well his player development skills, made him a great addition to the Nebraska coaching staff.
"I believe hiring Phil Beckner will help our program immensely," said Miles, who begins his fourth season in charge of the Husker basketball program. "I have known Phil for years – meeting him out on the recruiting trail. I have a great deal of respect for his ability to recruit, coach and develop players in all areas of their lives. As strong as he is as a coach, he's a better person who truly cares about the young people he works with. I can't wait to get him started working for the Huskers!"
Beckner joins the Nebraska coaching staff after spending the 2014-15 season as an assistant coach with the Oklahoma City Blue, the Oklahoma City Thunder's NBA Development League affiliate. In his lone season in Oklahoma City, he helped the Blue to a 28-22 record and an appearance in the Western Conference playoffs, continuing a string of postseason appearances that dates back to his time at Weber State.
Before joining Oklahoma City, Beckner spent seven seasons at Weber State, helping the Wildcats to six consecutive postseason appearances. He served as the program's Director of Basketball Operations for two years before being elevated to assistant coach for five years. Beckner was primarily responsible for the defensive plays, as Weber State won a trio of Big Sky titles in his tenure at the school.
In his final season at Weber State, Beckner helped lead the Wildcats to the 2013-14 Big Sky Conference title, the Big Sky Tournament title and a trip to the NCAA Tournament. During the 2013-14 season, Weber State led the Big Sky in scoring defense, field goal percentage defense, 3-point field goal percentage defense and rebounding margin.
During the 2012-13 season, Weber State ranked second in the nation in three-point field goal percentage defense en route to a record-setting 30-7 record and a trip to the CollegeInsider.com Tournament championship game.
Beckner also oversaw player development at Weber State and was instrumental in the development of three players who were named Big Sky MVP during his tenure.
Beckner worked closely with Damian Lillard during his four seasons at Weber State, coaching him to All-America honors and the sixth overall selection in the 2012 NBA Draft. Lillard, the Big Sky MVP in 2010 and 2012, was named the 2013 NBA Rookie of the Year with the Portland Trail Blazers and is a two-time NBA all-star.
In addition to Lillard, Kellen McCoy (2009) and Davion Berry (2014) were all named Big Sky Conference MVP, while Joel Bolomboy ranked third nationally in rebounding and was the 2014 Big Sky Defensive Player of the Year.
A native of Buckeye, Ariz., Beckner graduated from Kansas Wesleyan University in Salina, Kan., where he played four years on the men's basketball team. He obtained a bachelor's degree in Physical Education in 2005. He returned home and taught physical education at Buckeye High School. He was a part of the staff that won the Arizona state title in 2006. Beckner also worked for current Central Arkansas coach Russ Pennell at the Arizona Premiere Academy
What Others Say About Phil Beckner
"Phil is one of the best player development coaches I have ever worked with. His knowledge of the game and his ability to motivate players truly separates him. I still train with him every off season and I'm better because of it. I've never met someone who is as passionate as him about getting the absolute best out of people and not just on the court. I would not have made the changes I made as far as maturity goes nor would I be in the NBA if I hadn't met Phil… And that's real"
— Portland Trail Blazers Guard Damian Lillard
"I'm extremely happy and excited for Phil to have this opportunity. He is going to do an outstanding job and I'm very proud of him. We were fortunate to have him at Weber State for seven years and he was a great coach for us. He is a terrific recruiter and was extremely important in our player development. I know he has a bright future in this business and he'll do great things for Nebraska."
— Weber State head coach Randy Rahe
"Phil has all of the qualities that you would want in a coach and will undoubtedly make a significant impact with Coach Miles and the Nebraska basketball program. We are grateful for his time with our organization and wish both Phil and Nebraska nothing but the best."
— Oklahoma City Blue head coach Mark Daigneault