NU Bowling : Huskers Clinch Spot in National Championship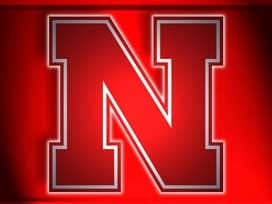 Posted By: Sports
Huskers Clinch Spot in National Championship
Wickliffe, Ohio- The Nebraska bowling team will compete for their fifth NCAA Title Saturday night, as the Huskers went 3-0 to advance to the championship round of the 2014 NCAA Women's Bowling Championship Friday evening.

The Huskers, who were the sixth-seeded team after Thursday's qualifying rounds, will take on eighth-seeded Sam Houston State in the Championship Match at 7 p.m. (Central) on ESPNU.

Nebraska is seeking to win back-to-back NCAA Championships for the second time since winning the first two NCAA Titles (2004, 2005) after bowling became an NCAA-sponsored sport in 2003-04. NU won its third NCAA title in 2009, and this will be the sixth time in 11 seasons of NCAA competition that NU has reached the Championship match.

Nebraska Head Coach Bill Straub said that after a tough day one, the Huskers did some soul searching in the team hotel Thursday night.
"We had such a tough day yesterday in the qualifying round, we held a team meeting in the hotel last night that changed our plan of attack," Straub said. "We are blessed with a great assistant coach and very talented players, and everything worked out in the end."
NU opened up Friday's competition with a nail-biter against Vanderbilt University, as the Huskers beat the Commodores 4-3 in dramatic fashion (179-199, 194-169, 193-215, 277-203, 178-194, 210-182, 224-164.)
The Huskers went on to face off with the NTCA No. 1-rated Arkansas State Red Wolves. ASU was no match for NU, as the Huskers beat the Red Wolves 4.5-2.5 after a game four tie (254-159, 189-238, 233-223, 189-189, 189-239, 203-197, 275-224.)
In the NCAA semifinals, NU played a very talented Wisconsin-Whitewater squad and advances to the National Championship game with a 4-2 victory.
This will be the second time Nebraska has faced Sam Houston State during this week's tournament. NU defeated SHSU 1,019-937 in total pinfall during Thursday's qualifying round.
The Nebraska bowling team will now compete in the NCAA Women's Bowling National Championship game against Sam Houston State. The championship finals will air on ESPNU on Saturday, April 13, at 7 p.m. central. Check back here at Huskers.com for a full tournament recap following Saturday's competition.