NU Bowling team falls in NCAA Semi-finals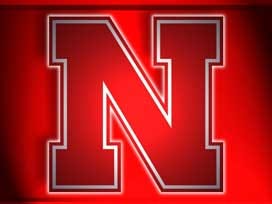 Posted By: Sports
The Nebraska bowling team's bid for a fourth NCAA title ended Friday evening, as the Huskers lost to Maryland Eastern Shore in the semifinals of the NCAA Women's Bowling Championship in Wickliffe, Ohio.
The Huskers, who fell one round short of the NCAA finals for the second straight season, dropped a 4-1 decision to UMES to end the 2011-12 campaign. The Hawks will now face top-seeded Vanderbilt, a 4-0 winner over Fairleigh Dickinson, in the NCAA Championship Final Saturday evening at 7 p.m. (CT) on ESPNU.
The Huskers dug too deep of a hole in the semifinals, dropping the first three matches by scores of 182-222, 148-181 and 171-206. The Huskers stayed alive in the best-of-seven format, winning the fourth contest by a score of 178-172, but were unable to sustain the momentum, dropping a 227-226 outcome in the fifth and final game.
With this year's finish, the Huskers placed third for the fourth time in the NCAA's nine years of championship competition. Nebraska, which leads all programs with three NCAA titles, has now finished third or better in each of the last four years and eight times since women's bowling became an NCAA sponsored sport in 2004.
The Huskers, who were the second seed after Thursday's qualifying rounds, opened the day with a sweep over No. 7 seed Central Missouri (189-186, 210-203, 198-153, 212-191) before falling into the loser's bracket of the double-elimination tournament with a 4-3 loss to third-seeded Fairleigh Dickinson, 4-3 (213-254, 145-235, 194-238, 193-169, 225-218, 213-212, 213-203).
The Huskers stayed alive by pulling out a 4-3 decision over Valparaiso (213-219, 178-168, 157-279, 197-169, 196-245, 264-154, 226-195), but could not get past Maryland Eastern Shore to advance to Saturday's competition.
Nebraska finished the 2011-12 season placing third or better in five of its eight tournaments during the year, including a win at the Music City Classic in March.
NCAA Results: Friday, April 13, 2012
Round 11-12
No. 1 Vanderbilt def. No. 3 Fairleigh Dickinson, 4-0 (223-161, 212-184, 203-192, 199-192)
No. 5 Maryland Eastern Shore def. No. 2 Nebraska, 4-1 (222-182, 181-148, 206-171, 172-178, 227-226)
Round 9-10
No. 1 Vanderbilt def. No. 6 Arkansas State, 4-2 (235-212-, 226-219, 212-194, 176-214, 193-199, 203-189)
No. 2 Nebraska def. No. 8 Valparaiso, 4-3 (213-219, 178-168, 157-279, 197-169, 196-245, 264-154, 226-195)
Round 5-8
No. 8 Valparaiso def. No. 4 Sacred Heart, 4-3 (188-162, 178-197, 202-153, 201-202, 222-197, 201-190)
No. 3 Fairleigh Dickinson def. No. 2 Nebraska, 4-3 (213-254, 145-235, 194-238, 193-169, 225-218, 213-212, 213-203)
No. 5 Maryland Eastern Shore def. No. 1 Vanderbilt, 3.5-1.5 (235-235, 247-170, 228-172, 221-196, 236-242, 226-183)
No. 6 Arkansas State def. No. 7 Central Missouri, 4-3 (162-188, 204-192, 170-216, 171-254, 223-213, 187-176, 204-191)
Round 1-4
No. 1 Vanderbilt def. No. 8 Valparaiso, 4-1 (176-174, 195-219, 176-171, 247-157, 206-192)
No. 2 Nebraska def. No. 7 Central Missouri, 4-0 (189-186, 210-203, 198-153, 212-191)
No. 3 Fairleigh Dickinson def. No. 6 Arkansas State, 4-1 (215-180, 225-245, 248-247, 224-184, 233-205)
No. 5 Maryland Eastern Shore def. No. 4 Sacred Heart, 4-3 (206-171, 214-183, 212-202, 218-235, 205-212, 191-206, 205-187)