NU BSB: Huskers Collect Big Ten Honors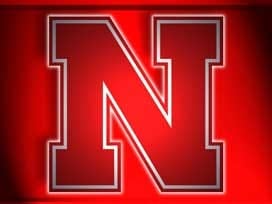 Posted By: Sports
sports@klkntv.com
Huskers Collect Big Ten Honors

Kelly, Pritchard, Sinclair Named First-Team All-Big Ten
Lincoln – Eight members of the Nebraska baseball team were honored by the Big Ten Conference on Tuesday morning, including Pat Kelly, Michael Pritchard and Chance Sinclair who were each tabbed as first-team All-Big Ten performers by the league's coaches. Blake Headley and Christian DeLeon were each second-team selections, while Zach Hirsch earned third-team honors. Ryan Boldt was one of 13 newcomers named to the All-Big Ten Freshman Team and Ty Kildow was Nebraska's Sportsmanship Award Winner.
Now a three-time All-Big Ten pick, Kelly earned first-team honors for the second straight season after also collecting second-team accolades as a freshman in 2012. Batting as NU's cleanup hitter in 53 of his 55 starts this season, Kelly led the Huskers during the regular season in hits (68), multi-hit games (20), RBIs (51), multi-RBI games (15) and home runs (4), while ranking third on the team with a .319 average. His 68 hits were tied for fourth in the Big Ten overall and he was one of just two players in the league to top 50 RBIs on the season, with Kelly's 51 RBIs ranking second to Big Ten Player-of-the-Year Sam Travis's 53 RBIs. Kelly not only swung a hot stick all season for the Huskers, but he also flashed one of the best gloves in the county. He committed just three errors all season in 281 chances and played error-free baseball during Big Ten play.
Pritchard also earned his second first-team All-Big Ten honor on Tuesday and his third overall award. The senior from Omaha was a first-team pick in 2012 and collected second-team honors last season. One of the most prolific hitters in Nebraska history, Pritchard enters the Big Ten Tournament 10th in Nebraska history with 243 career hits. He hit .318 during the regular season and led all Big Ten outfielders with 42 RBIs. Pritchard's 19 doubles were tied for second overall in the league and with one more double this season he'll become the eighth player at Nebraska since 2000 to notch 20 or more doubles in a season.
A welcome addition to the Husker pitching staff in 2014, Sinclair become the first Husker since Johnny Dorn in 2008 to earn first-team all-conference honors. A unanimous first-team choice, Sinclair posted a 1.88 ERA and a 9-1 record on the year, including a 6-0 mark during conference play. His nine wins and 1.88 ERA both ranked second in the league to Big Ten Pitcher-of-the-Year Joey DeNato's 11 wins and 1.83 ERA. Sinclair notched a career-best 10 strikeouts against Illinois last Thursday, it was the most by a Husker since Tyler Niederklein struck out 10 against Northern Colorado on March 22, 2011, and the most in a conference game by a Husker since Thad Weber sat down 11 against Kansas on March 18, 2008. A transfer from Neosho County CC, Sinclair has gone 6.0 or more innings in 12 of his 14 starts this season, including nine outings of at least 7.0 innings or more and a 9.0-inning complete game against Ohio State.
After collecting third-team honors at third base last season, Headley earned second-team honors at first base on Tuesday. A .331 hitter for the Huskers on the year, the Omaha native was even better during Big Ten play with a .341 average. Headley ranked second on the team with 19 multi-hit games and tied Pritchard for the team lead with six three-hit performances. Headley routinely delivered for the Huskers in crunch time, as he hit .380 with runners in scoring position and 16 of his 24 RBIs on the year came with two outs.
DeLeon was on his way to making a case for Big Ten Pitcher-of-the-Year honors, before an injury forced him to miss NU's final three Big Ten series. DeLeon's 1.34 ERA during league play was tops in the conference. Earlier this season, he tossed back-to-back complete games becoming the first Husker pitcher since Erik Bird in 2009 to throw consecutive complete games. DeLeon went on to throw 9.0 innings against Northwestern, but the game went to extra innings and he missed out on his third-straight complete game. Since joining the Huskers last season, DeLeon has made 25 starts, including 11 in 2014. He has gone at least 6.0 innings 21 times, at least 7.0 innings 14 times and 8.0 or more innings 10 times.
Hirsch picked up his first career all-conference award following one of the top regular seasons by a Husker reliever in recent memory. The lefty has been nearly unhittable in his role at NU's setup man, as he leads the team with a 1.24 ERA and opponents are hitting a paltry .183 off the St. Charles, Ill., native. Tabbed as one of the top 50 relievers in the nation on the NCBWA Mid-Season Stopper of the Year Award Watch List, Hirsch is tied for second on the team with 45 strikeouts, as he is averaging 1.03 strikeout per inning, while walking only 11 batters on the year. Over Hirsch's last seven appearances entering the Big Ten Tournament, he has thrown 11.1 innings of scoreless relief on five hits and nine strikeouts. Hirsch has 18 appearances this season where he has thrown at least 1.0 inning of relief and hasn't given up a run. In 10 of those appearances he hasn't given up a hit.
A two-time Big Ten Freshman of the Week honoree in 2014, Boldt started in center field in 48 of NU's 55 games and hit leadoff for the Huskers 22 times on the year, including the final 21 games of the regular season. NU posted a 18-4 record on the year with Boldt in the leadoff spot and he was one of four players on NU's roster to top 60 hits during the regular season with 62 hits, including nine doubles, four triples and two homers. He has also driven in 27 runs on the year, with 18 RBIs coming with two outs, and ranks third on the team with 39 runs scored.
Kildow was selected as Nebraska's Sportsmanship Award Winner because of his team-first mentality. The senior started his Husker career on the football field, but has spent the last three seasons on the baseball diamond. Kildow has played in 72 games during his career, including 16 starts this season, and has stolen 13 bases. He was named a Big Ten Distinguished Scholar last season and has twice earned academic All-Big Ten honors. Earlier this month, Kildow graduated with his degree in biological sciences.
The Huskers open postseason play tomorrow at TD Ameritrade Park, when they take on the Ohio State Buckeyes in the first round of the Big Ten Tournament at 1:05 p.m. There will be no TV coverage of the game, but Greg Sharpe and Ben McLaughlin will have the call on the Husker Sports Network.
Nebraska's 2014 All-Big Ten Award Winners
First Team
Pat Kelly – Second Base
Michael Pritchard – Outfield
Chance Sinclair – Starting Pitcher
Second Team
Blake Headley – First Base
Christian DeLeon – Starting Pitcher
Third Team
Zach Hirsch – Relief Pitcher
All-Freshman Team
Ryan Boldt
Sportsmanship Award
Ty Kildow