NU BSB: Huskers Continue Homestand with Visit from Sycamores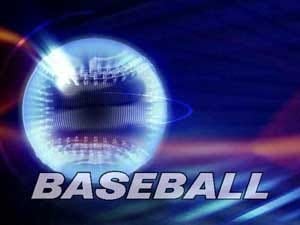 Posted By: Sports
Huskers Continue Homestand with Visit from Sycamores
Tuesday, March 17 (4:05 p.m.)
Probable Starters: RHP King (1-0) vs. LHP Staff (1-2)
TV: None
Audio Stream: Huskers.com | Video Stream: BTN Plus
Radio: Husker Sports Network
Wednesday, March 18 (1:35 p.m.)
Probable Starters: RHP Engelken (1-0) vs. LHP Lunsford (0-0)
TV: None
Audio Stream: Huskers.com | Video Stream: HuskersNSide
Radio: Husker Sports Network
With five games of its 16-game homestand in the books, the Nebraska baseball team (12-6, 0-0 Big Ten) welcomes the Indiana State Sycamores (8-7, 0-0 Missouri Valley) for a two-game series starting on Tuesday, March 17 at 4:05 p.m. The teams will also meet on Wednesday, March 18 at 1:35 p.m.
Tuesday's meeting will be the first-ever game between the two teams, and the Huskers will look to add to their five-game winning streak.
The Eagles are 4-7 in games away from Bob Warn Field, including an 1-3 record in true road games. The Sycamores started the year with a 11-6 win at Louisiana-Monroe, while their three road losses came in Atlanta when they were swept by Georgia Tech.
The Huskers will start a pair of freshmen right handers for the second straight week during the midweek, with Garett King set to start on Tuesday and Zack Engelken scheduled to go on Wednesday.
The Sycamores are scheduled to start a pair of left handers, staring with senior David Stagg on Tuesday. The 6-3 Stagg is 0-1 on the year with a 9.20 ERA over four starts. He has struck out 16, but walked 17, in 14.2 innings of work.
Sophomore Trent Lunsford is scheduled to start on Wednesday, and will be making his first start of the season after seeing six appearances out of the bullpen. Lunsford has a 5.14 ERA over 7.0 innings of work.
On the Radio
Fans across Nebraska and around the world can listen to Greg Sharpe and Lane Grindle call all of the action on the Husker Sports Network – including KLIN 1400 AM in Lincoln – and live on Huskers.com, the Official Husker App or the TuneIn Radio App.
TV Coverage
No TV coverage for games between Nebraska and Indiana State.
Web Streams
Tuesday's game will be streamed on BTN Plus (subscription required and more info at BTN2Go.com). Wednesday's game will be carried on HuskersNSide (subscription required).
Husker Nation Packs the Park
Husker fans posted a three-day attendance of 17,083 last weekend during NU's series with Florida Gulf Coast, which easily broke the previous facility record of 14,885 for a non-conference series at Hawks Field.
The previous mark was set in 2006, when the Huskers opened their home schedule with a three-game series against Alabama.
During five home games last week fans posted an attendance mark of 24,271 (Avg. 4,854). Last season over 25 dates the Huskers posted a home attendance of 81,044 (Avg. 3,241).
Double Digits
Last season the Huskers produced double-digit hits in 30 of their 62 games, including 14 of their 27 home games.
The Huskers were 25-5 when notching double-digit hits last season.
Through 18 games this season, the Huskers have notched double-digit hits six times and are a perfect 6-0 in those games.
The Huskers are 8-1 this year when out-hitting their opponent. The only loss came against LSU, when the Huskers out hit the Tigers, 9-8, but lost 4-2.
Last season, Nebraska was 32-3 when they out hit their opponent, with losses coming against Oregon State, as well as both of NU's losses to Cal State Fullerton in the NCAA Tournament.
15 Hits to Go
After Michael Pritchard and Pat Kelly each joined Nebraska 200-hit club last season, senior Austin Darby is 15 hits away from becoming the program's 23rd member.
If he joins the club, Darby would be the fourth Husker to join over the past three seasons, as Chad Christensen ended his career with 247 hits in 2013.
Prior to Christensen, Jake Opitz was the last Husker to join the club in 2008.
Matt Hopper holds the school record with 338 career hits and is one of just two players in school history to have topped 300 hits.
NU 200-Career Hit Club
1. 338 Matt Hopper 2000-03
2. 305 Jeff Leise 2000-03
3. 281 Will Bolt 1999-02
4. 261 Darin Erstad 1993-95
5. 251 Michael Pritchard 2011-14
6. 250 Paul Meyers 1984-86
7. 249 Joe Simokaitis 2002-05
8. 248 Jed Dalton 1992-95
9. 247 Chad Christensen 2010-13
10. 246 Darin Petersen 1992-95
11. 242 Mark Kister 1985-87
12. 240 Alex Gordon 2003-05
13. 238 DJ Belfonte 2007-10
14. 234 Todd Sears 1995-97
15. 231 Daniel Bruce 2002-05
16. 229 Ken Ramos 1987-89
17. 227 Jake Opitz 2005-08
18. 223 Curtis Ledbetter 2003-05
19. 222 John Cole 1999-01
20. 212 Pat Kelly 2012-14
21. 203 Ken Harvey 1997-99
22. 201 Francis Collins 1995-97
Confidence in the Pen
During Darin Erstad's tenure at Nebraska, the Husker bullpen has done its job when it has a lead.
Led by pitching coach Ted Silva, the Huskers are 87-11 since 2012 when they lead after the sixth inning. The Huskers are 89-6 when leading after seven innings and nearly perfect when leading after eight innings with a 98-4 record.
This season the Huskers are 10-0 when leading after six, seven and eight innings.
Miller's Time
Sophomore Ben Miller has been a key cog in NU's offense this season. The left-handed hitter from Clive, Iowa, Miller ranks second on the team with 17 RBIs, four more than the 13 RBIs he totaled in 29 starts last season.
Pitcher's Best Friend
Since 2012, the Huskers rank 13th in the nation with 183 double plays turned, including 19 this season though 18 games. Mississippi State leads the nation since 2012 with 222 double plays, while Notre Dame leads the nation this season with 28 double plays.
Rk. Team Since 2012 In 2015
1. Mississippi State 227 26
2. Georgia Tech 207 14
Southern Miss 207 21
4. Washington State 201 22
Oregon State 201 23
Arkansas 201 20
7. Notre Dame 199 28
8. Florida State 191 17
9. Tulane 188 21
10. New Mexico 189 20
11. East Carolina 187 22
12. Fresno State 185 20
13. Nebraska 183 19
14th Season at Hawks Field
The Nebraska baseball program is celebrating its 14th year at Hawks Field. Entering Tuesday's series opener with Indiana State, the Huskers are 285-103-1 (.734) since opening the park on March 5, 2002 with a 23-1 win over Nebraska-Kearney.
Tanner Turning the Corner
Tanner Lubach didn't get off to the start he wanted in his senior year, going 0-for-18 to start to the season.
Lubach broke the dry spell with a double that nearly left the park against BYU on Saturday, Feb. 21.
Since the double against the Cougars, Lubach is hitting .350 (14-for-40) with a two home runs and five multi-hit performances over his past 10 games.
More importantly, Lubach has struck out just three over the past 11 games, after notching nine strikeouts through his first six games of the season.
Not Nice to Steal
Senior catcher Tanner Lubach enters Tuesday with 36 runners caught stealing, which ranks third all-time at Nebraska.
Cory Burleson (2009-12) holds the school record with 46 runners caught stealing, while current volunteer assistant Jeff Christy ranks second with 38 runners caught stealing in just two years behind the plate in 2005 and 2006.
90 Yards
Senior Blake Headley nearly ran the length of a football field on four different occasions over two games against the Northern Colorado Bears, as Headley roped a pair of triples against the Bears on both Tuesday and Wednesday last week. The senior now has five triples this year after hitting two triples over his first three seasons at Nebraska, both came last season.
Through Sunday, Headley is tied with North Florida's Donnie Dewees and LSU's Andrew Stevenson for the NCAA lead in triples this season.
Headley achieved the feat in back-to-back games after it only happened once for the Huskers last season when Michael Pritchard notched two triples in NU's season-opening win against Pacific on Feb. 13, 2014.
Since 1998, Headley is only the fifth Husker to record two triples in a game and the only player to do it twice. The other four include, Pritchard (2014), Will Bolt (1999), Jeff Leise (2002) and Adam Shabala (2000).
Only two players in school history have ever hit three triples in a game. Dan Boever did it first in 1983 against Benedictine and Shawn Buchanan became the second player to do it against Wayne State in 1990.
Young Guns
Through 18 games this season the Huskers have seen six freshmen pitchers take the mound. The six newcomers have combined for 30.2 innings of work over two starts and 16 relief appearances.
The six freshmen have shown early success as well, as three of them have yet to allow a run, while the group holds an ERA of 1.79.
Over the past three seasons combined the Huskers had a total of nine freshmen see time on the mound, including three in 2012, two in 2013 and four in 2014.