NU BSB: Huskers Drop Houston College Classic Opener, 2-1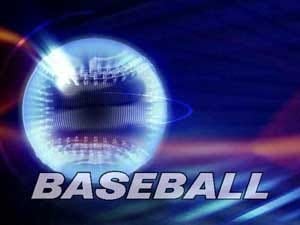 Posted By: Sports
Huskers Drop Houston College Classic Opener, 2-1
Houston, Texas – Chance Sinclair went a season-high 8.0 innings for the Nebraska baseball team (6-5, 0-0 Big Ten) against the undefeated No. 14 Texas A&M Aggies on Friday afternoon at the Houston College Classic, but it wasn't enough, as the Aggies improved to 14-0 on the year with a 2-1 victory.
Texas A&M No. 9 hitter J.B. Moss drove in both Aggie runs on the day with a bases-loaded RBI single in the second and a solo home run in the eighth. Moss and Nebraska's Ben Miller were the only players with multiple hits on the day, as the two teams combined for nine hits.
After not making it out of the sixth inning in any of his first three starts of the season, Sinclair notched the second-longest outing of his career, trailing only his complete-game effort against Ohio State on April 5, 2014. Following a RBI single in the second, the senior retired 17 straight Aggies before Moss untied the game in the eighth with his third of the season.
Aggie starter A.J. Minter went 5.0 innings, allowing one unearned run on four hits and no walks, while striking out six. Three TAMU relievers combined to throw 4.0 no-hit innings of relief. The bullpen allowed just one base runner, a hit-by-pitch in the eighth.
The Aggies loaded the bases in the second with one out, but were only able to notch one run. After the third single of the inning drove in a run, the bases remained loaded for the top of the Aggies lineup. Following a visit to the mound from pitching coach Ted Silva, Sinclair got Blake Allemand to bounce into an inning-ending 4-6-3 double play.
Sinclair responded with a 1-2-3 inning in the third, and the Husker offense evened the game, 1-1, in the fourth. Ryan Boldt was hit with Minter's first pitched and moved to second on a throwing error by first baseman G.R. Hinsley on a pick-off attempt. Minter then struck out Tanner Lubach and got Blake Headley to fly out, but couldn't retire Miller, who delivered a game-tying RBI single for his second hit of the game.
The Huskers had their leadoff man on in both the fifth and eighth innings, but were unable to cash in on either opportunity.
After being sat down in order in the third, fourth, fifth, sixth and seventh innings, the Aggies retook the lead, 2-1, in the eighth on Moss's home run. Mark Ecker closed the game with a perfect ninth inning for his second save of the season.
The Huskers and Hawaii will open the second day of the Houston College Classic tomorrow at 12:05 p.m. Greg Sharpe and Lane Grindle will have the call on the Husker Sports Network and the game will also be broadcast on ROOT Sports Southwest.