NU BSB: Huskers Finish Five-Game Road Trip at WSU and KSU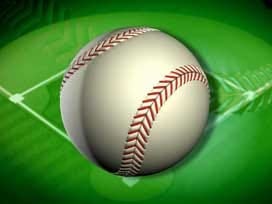 Posted By: Sports
Huskers Finish Five-Game Road Trip at WSU and KSU
Tuesday, March 25 – 6:30 p.m.
Probable Starters: LHP Kubat (0-1) vs. LHP Gardner (1-1)
TV: None
Stream: Free Radio (Huskers.com) | Video Stream – None
Radio: Husker Sports Network
Wednesday, March 26 – 6:30 p.m.
Probable Starters: TBA vs. RHP Kalmus (1-1)
TV: FSN KC
Stream: Free Radio (Huskers.com) | Video Stream (K-StateHD.TV, premium)
Radio: Husker Sports Network
Up Next for the Huskers
The Nebraska baseball team (13-9, 1-2 Big Ten) continues its five game road trip on Tuesday night when it rolls into Eck Stadium in Wichita, Kan., for a 6:30 p.m. meeting with the Wichita State Shockers (14-8, 2-1 MVC). The Huskers wrap up the road trip the following evening when they head to Manhattan, Kan., for a 6:30 p.m. showdown with the Kansas State Wildcats (14-9, 1-2 Big 12) live on Fox Sports Net Kansas City.
The Huskers opened Big Ten play this past weekend in Iowa City, Iowa, and lost a three-game series to the Iowa Hawkeyes, 2-1. The Hawkeyes are tied with three other teams for first in the league, while the Huskers sit in a five-way tie for fifth place.
Nebraska will be looking to improve its road record during its trip to the state of Kansas, as NU is 2-4 in true road games and 4-3 in neutral site games, for a overall record of 6-7 in games away from Haymarket Park.
Junior Kyle Kubat will make his second straight midweek start on Tuesday night in Wichita and will be in search of his first win of the season. The lefty is 0-1 on the year in three starts with a 6.17 ERA over 11.2 innings of work.
The Shockers are scheduled to start lefty Kris Gardner, who will be making his third start and fourth appearance on the year. The junior is 1-1 on the season with a 8.10 ERA over 6.2 innings of work. A native of Coppell, Texas, Gardner has given up six runs (all earned) on seven hits and six walks, while striking out four. In his first two seasons as a Shocker, Gardner made 15 starts in 16 appearances.
For Wednesday night's game at Kansas State, the Huskers have not announced a starter, while the Wildcats are scheduled to start righty Colton Kalmus.
Kalmus will be making his second start of the season and his eighth appearance. The redshirt freshman is 1-1 on the year with a 6.30 ERA over 10.0 innings. The 6-2 Kalmus is originally from Rowlett, Texas.
On the Radio this Week
Fans across Nebraska and around the world can listen to Greg Sharpe and Ben McLaughlin call all of the action on the Husker Sports Network – including KLIN 1400 AM and 94.5 FM in Lincoln – and live on the Internet at Huskers.com or the Official Husker App.
TV Coverage this Week
Wednesday night's game at Kansas State is scheduled to be carried live on FSN Kansas City. Check with your TV provider for availability in your area.
Sunday's home game against UNLV will be carried live on the Big Ten Network and streamed live on BTN2Go.
Web Streams this Week
A free radio stream of every game during the 2014 season will be provided on Huskers.com.
Wednesday's game at Kansas State will be video streamed live on K-StateHD.TV, but a premium subscription is required. Fans can access the video stream at http://www.kstatesports.com/allaccess.
Nebraska-Wichita State Series History
The Huskers and Shockers have split 44 all-time meetings in a series that started in 1950 with a 8-5 Husker win on May 15. The Shockers won the following day to split the two-game set.
The two teams didn't meet last year, while the last meeting came in 2012 at Hawks Field when the Shockers won 13-2. The teams last met in Wichita in 2011, with the Huskers escaping with a 5-4 victory.
Last 10 Between NU & WSU — Huskers are 6-4
2012 at NU L, 13-2
2011 at WSU W, 5-4
2010 at NU W, 14-0
2009 at WSU L, 7-9
2008 at NU W, 3-0
2007 at WSU L, 3-5
2006 at NU W, 11-0
2005 at WSU W, 4-2
2004 at NU W, 7-5
2003 at WSU L, 5-7
Nebraska-Kansas State Series History
The Huskers hold a 165-108 lead in the series history with the Kansas State Wildcats, with a majority of the meetings coming when the teams were members of the same conference.
Even though the Huskers joined the Big Ten Conference prior to the 2012 season, the teams have still met three times each of the past two seasons and are scheduled to meet three times in 2014.
The series started in 1898, with the Huskers winning 33-3 at home.
Last season, the Wildcats swept the three-game season series after the Huskers did the same in 2012.
Last 10 Between NU & KSU — Huskers are 5-5
2013 at NU L, 10-13
at KSU L, 1-9
at KSU L, 8-10
2012 at KSU W, 6-0
at NU W, 6-3
at NU W, 9-6
2011 at NU W, 5-4
at NU L, 2-3
at NU W, 3-2
at KSU L, 5-6
Boldt Breaks Out
Freshman Ryan Boldt has found his groove at Nebraska, as the Red Wing, Minn., native is hitting a combined .548 in nine games during his last three weekend series.
Boldt led the Huskers in hits (17), runs (11), doubles (6) and had a team-best eight walks to only three strikeouts over the past three weekends.
During his first three weekend trips, Boldt hit .214 with six hits and six strikeouts in nine games.
Prior to the start of the 2014 season, Boldt was named the No. 2 freshman in the county by Baseball America.
Over the Past 10 Games
• Austin Darby is 17-for-40 (.425) with four doubles and seven RBIs
• The Huskers have 22 doubles, including five each from Ryan Boldt and Michael Pritchard
• Ryan Boldt is averaging over a run a game with 11 runs scored
• Pat Kelly leads the team with nine RBIs
• Nebraska is hitting .320 as a team, but opponents are close behind with a .300 average
• Nebraska is averaging 6.7 runs on 11.1 hits, while giving up 4.8 runs on 10.5 hits.
• Reliever Zach Hirsch has 13 strikeouts in 9.0 innings of work over six appearances
Big Innings
Nebraska has scored just under a third of its runs in two innings this year, as 45 of the Huskers 148 runs have come in the second and sixth innings.
The Huskers are outscoring opponents 21-4 in the second inning and 27-10 in the sixth inning of games this season.
Nebraska needs to get off to a better start thought, as opponents hold a 15-9 run advantage in the first inning this season. The only other innings opponents hold an advantage is the fifth, 22-17.
Debut with Darby
Junior Austin Darby moved to the leadoff spot for the Huskers this season and has thrived.
The outfielder has a team-best .450 on-base percentage and leads the team in hits with 31. He has also shown a great eye at the plate with a team-high 14 walks, while only striking out eight times.
He has flashed power from the leadoff spot, as he is tied for second on the team in doubles (6), is tied for the lead in triples (3) and ranks second in RBIs with 18.
Join the Club
Senior Michael Pritchard joined Nebraska's 200-hit club on Friday, March 21, with a first inning single at Iowa.
Pritchard became the 21st player in school history to join the club and enters Tuesday tied with Francis Collins (1995-97) for 20th in school history with 201 hits.
Junior Pat Kelly has a shot at joining the list as well this season, as he enters Tuesday with 166 career hits. Last season Kelly totaled a team-high 85 hits on the year, and with 30 hits this season Kelly is on pace to join the list by the end of 2014.
Last season, Chad Christensen became the 20th player in Nebraska history to join the 200-hit club with his walk-off single in the bottom of the 16th inning against Northwestern on Friday, March 29.
Prior to Christensen, Jake Opitz was the last Husker to join the club, as he ended his four-year career in 2008 with 227 career hits.
Matt Hopper holds the school record with 338 career hits and is one of just two players in school history to have topped 300 hits. Jeff Leise sits second on the career charts with 305 career hits.
NU 200-Career Hit Club
1. 338 Matt Hopper 2000-03
2. 305 Jeff Leise 2000-03
3. 281 Will Bolt 1999-02
4. 261 Darin Erstad 1993-95
5. 250 Paul Meyers 1984-86
6. 249 Joe Simokaitis 2002-05
7. 248 Jed Dalton 1992-95
8. 247 Chad Christensen 2010-13
9. 246 Darin Petersen 1992-95
10. 242 Mark Kister 1985-87
11. 240 Alex Gordon 2003-05
12. 238 DJ Belfonte 2007-10
13. 234 Todd Sears 1996-97
14. 231 Daniel Bruce 2002-05
15. 229 Ken Ramos 1987-89
16. 227 Jake Opitz 2005-08
17. 223 Curtis Ledbetter 2003-05
18. 222 John Cole 1999-01
19. 203 Ken Harvey 1997-99
20. 201 Francis Collins 1995-97
201 Michael Pritchard 2011-present
Turn on the Jets
Nebraska had produced 12 triples on the year, which ranks fifth nationally entering the week. Austin Darby and Michael Pritchard lead the team with three triples each, while Ryan Boldt and Blake Headley each have a pair of triples on the year.
Last season the Huskers didn't have 12 triples until the 56th game of the season on May 23, when the Huskers played Ohio State at the Big Ten Tournament.
The single-season team record for triples is 38 by the 1980 squad, while Shawn Buchanan set the individual single-season record in 1990 with nine.
Need to Finish
The Huskers were likely just one win away from reaching the NCAA Tournament a year ago, but failed to qualify with a 29-30 record.
Close games hurt the Huskers all year, as they were 4-11 in one-run games.
In five games decided by one-run this year the Huskers are 2-3.
Last season, Nebraska was 28-1 when leading after eight innings, but 0-24 when trailing after eight and 1-5 when tied. Nebraska was also just 4-24 when trailing after six innings and 1-26 when trailing after seven innings.
This season, Nebraska is 11-1 when leading after the eighth, but 0-8 when trailing after eight. The Huskers are 10-0 when leading after six, but just 1-8 when they trail.
Lean on Hirsch
Zach Hirsch has been one of Nebraska's best arms out of the bullpen in 2014.
The one-time starter has made 12 appearances out of the pen in 2014 and holds a 1.76 ERA, while holding opposing batters to a .185 average over 15.1 innings of work.
Hirsch's 22 strikeouts rank second on the team to starter Christian DeLeon's 22 strikeouts in a team-high 40.1 innings.
He Can Hit
Opposing pitchers don't want to see junior Pat Kelly after he has an 0-for-3 or worse game.
Kelly was 0-for-3 in the season opener against Pacific and responded by going a career-best 5-for-5 against No. 2 Oregon State the next afternoon.
In 126 career games, Kelly has gone 0-for-3 or worse 21 times. Only twice following those has he not produced at least one hit in the following game. Following three 0-for-games he has rallied with at least four hits.
Through 22 games this season, Kelly ranks second on the team with 30 hits and leads the team with 19 RBIs.
Last season, Kelly led the team in hits with 85, while ranking third in batting average (.331), RBIs (33) and doubles (12). The Red Wing, Minn., native tied former first-team All-American John Cole (2001) for sixth in the single-season record book with 70 singles on the year.
Kelly is one of just six players in program history to produce 70 of more singles in a single season, while school-record holder Francis Collins (86 in 1997; 79 in 1996) achieved the feat twice.
MLB Talent
Three Huskers were tabbed in Baseball America's top-10 prospects in the Big Ten for the 2014 MLB Draft, including junior left-handed pitcher Aaron Bummer (No. 4), junior outfielder Austin Darby (No. 7) and junior infielder Pat Kelly (No. 8).
The Huskers and Indiana Hoosiers were the only teams in the Big Ten with more than one player on the list, with three each.