NU BSB: Huskers Post 37th Straight Home Opening Win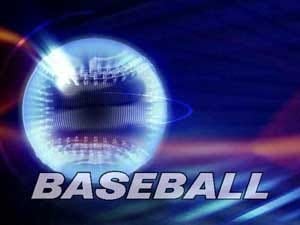 Posted By: Sports
Huskers Post 37th Straight Home Opening Win
Lincoln – The Nebraska baseball team (8-6, 0-0 Big Ten) won its 37th straight home opener on Tuesday afternoon at Hawks Field with a 9-3 win over the Northern Colorado Bears (2-6, 0-0 WAC). The Huskers scored seven of their runs in the first two innings, and senior Blake Headley led the NU offensive attack with a pair of triples.
4,121 fans came out to watch the Huskers on a beautiful afternoon, as temperatures reached the low 70's. It was the largest crowd for a home opener since 2012, when 4,169 fans came out to watch the Huskers beat Kansas State.
After freshman Garett King notched a 1-2-3 first inning in his the start of his NU career, the Husker offense gave King some run support with three runs in the bottom of the frame. Following a pair of walks to Jake Schleppenbach and Ryan Boldt, Headley delivered his first triple of the game to give the Huskers a 2-0 lead. Headley then crossed the plate on an RBI by Ben Miller.
The Huskers loaded the bases with no outs in the second and the Bears forced in a pair of runs when reliever Dylan Shiraki hit Miller and walked Luis Alvarado. Austin Darby then pushed NU's lead to 7-0 with a two-RBI double.
The Bears cut into Nebraska's lead with a run in the fourth and a pair of runs in the eighth to make it a 7-3 game, but another triple by Headley along with Miller's third RBI of the game in the bottom of the eighth pushed NU's lead back to six runs at 9-3.
Colton Howell polished off the win in the ninth with a pair of strikeouts and King earned the win, his first as a Husker.
The Huskers and Bears will be back in action tomorrow afternoon at 1:35 p.m. for the second game of their two-game series. A pair of freshmen right handers are scheduled to start tomorrow, Zack Engelken for the Huskers and Zach Heath for the Bears.