NU BSB: Huskers Sweep Sycamores, Improve to 7-0 at Home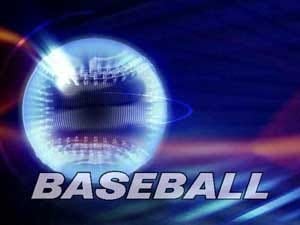 Posted By: Sports
Huskers Sweep Sycamores, Improve to 7-0 at Home
Lincoln – The Nebraska baseball (14-6, 0-0 Big Ten) team hung on to a one-run lead for the second straight day, as they completed a two-game sweep of the Indiana State Sycamores (8-9, 0-0 MVC) on Wednesday afternoon with a 3-2 victory. The Huskers are now 7-0 at Hawks Field and continue their 16-game homestand on Friday at 6:35 p.m. when they open Big Ten play with a three-game series against the Michigan Wolverines.
Hits and base runners were at a premium on Wednesday, with the two teams combining for 15 hits. Junior catcher Taylor Fish led all players with three hits, his second career three-hit game. Both pitching staff pounded the zone, as each team issued just one walk. Three Husker freshmen combined for 10 strikeouts on the afternoon, including five from starter Zack Engelken, who went 4.1 innings. Jake Meyers earned the win in 2.2 innings of relief, while Nate Fisher tossed a scoreless inning of relief with two strikeouts.
Senior Josh Roeder shut the door for the second straight day to notch his seventh save of the season. Roeder is now seven saves away from breaking Brett Jensen's NU career saves record of 31.
The Huskers scored all three of their runs in the fourth inning, capped by a two-run homer from Austin Darby that landed in the visitor's bullpen beyond the right-field wall. It was Darby's first home run of the season and snapped an 0-for-9 slump for the senior right fielder. Scott Schreiber got the Huskers on the board earlier in the inning he delivered a deep fly ball to left field that scored Blake Headley, who led off the inning with his seventh double of the year.
The Sycamores broke in the scoring column in the fifth when Manual Estevez led off the inning with a home run. Two batters later, Meyers took over for Engelken with the tying run at the plate and promptly got a pair of outs to keep the Huskers in front 3-1.
Tyler Friis led off the eighth with a double for the Sycamores, and the Huskers turned the ball to Fisher, who gave up a RBI single to Landon Curry. Fisher then retired three straight batters, including back-to-back strikeouts to end the eighth. Roeder took the mound in the ninth and sat down Indiana State's 6-7-8 hitters in order to complete the two-game sweep.
Following Friday's series opener, the Huskers and Wolverines will meet at 2:05 p.m. on Saturday before wrapping up the series at 11:05 a.m. on Sunday.