NU BSB: Illini Even Series with Huskers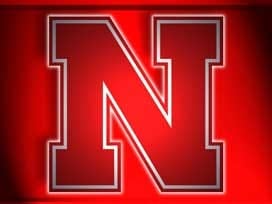 Posted By: Sports
sports@klkntv.com
Illini Even Series with Huskers
Lincoln – Illinois' pitching staff kept the No. 26 Nebraska baseball team (36-18, 17-6 Big Ten) off balance all night as Kevin Duchene and Ronnie Muck combined to allow one run on four hits in the 5-1 victory for the Fighting Illini (31-18, 17-6 Big Ten) on Friday night at Hawks Field in front of a crowd of 4,549.
The loss snapped Nebraska's eight-game winning streak and it's also the first loss in the month of May for the Huskers, who started the month 7-0.
Duchene, who was named Big Ten Freshman of the Year and a freshman All-American by multiple publications last season, found his rhythm after giving up a one-out home run to Blake Headley in the second that gave Nebraska a 1-0 lead. After the homer, the sophomore lefty retired 14 straight Huskers before Michael Pritchard and Pat Kelly opened the seventh with back-to-back singles. Duchene finished the night with three strikeouts in 6.0 innings of work and improved to 3-1 on the year.
Pritchard's leadoff single was his 240th career base hit at Nebraska, moving him into a tie for 11th in school history with former Husker and current Kansas City Royal Alex Gordon.
Muck took the mound in the seventh after the consecutive singles and loaded the bases with a walk to Tanner Lubach. Down 5-1, the Huskers had their shot at a rally, but Muck dug in and struck out three straight Huskers to end the threat. Muck ended the game by retiring nine straight Huskers to earn his third save of the season.
Nebraska starter Aaron Bummer cruised through the first four innings, allowing no runs on four hits. The junior lefty was unable to work past the fifth though, when he gave up three runs on four hits, including a two-run homer by Adam Walton, who was 3-for-4 on the night with a single, double and home run.
The Illini added an insurance run in both the sixth and seventh innings on their way to evening the three-game series at a game apiece.
With the Huskers loss the Indiana Hoosiers are now locked into the No. 1 seed at next week's Big Ten Tournament. The Huskers and Illini will battle tomorrow for the No. 2 seed at the tournament and the loser will be slotted as the No. 3 seed.
Tomorrow's regular-season finale is slated for 1:05 p.m. and it will be Senior Day at Hawks Field. Greg Sharpe and Lane Grindle will have the call across the Husker Sports Network, while the Big Ten Network will televise the game on tape delay at 5 p.m.?