NU Collects 13 Titles at Holiday Inn Invite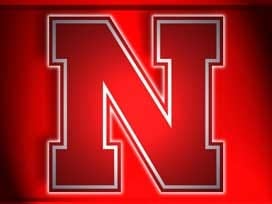 Posted By: Sports
Story Courtesy: Nebraska Athletics
LINCOLN – The Nebraska track and field team concluded the Holiday Inn Invitational with nine more individual titles on Saturday before 1,936 fans at the Bob Devaney Sports Center Indoor Track. With their four titles on Friday night, the Huskers finished the weekend with 13 total first-place finishes.

On Saturday, senior thrower Carlie Pinkelman led the way with a personal best in the shot put of 53-3 (16.23m) to win top honors. Her mark was the sixth-best indoor throw in school history and was the top Big Ten mark so far this season. Tristen Sharp came in third with a toss of 47-1. Pinkelman's previous best was 52-8 1/4, set last year at the New Mexico Invitational.

Melissa Maree-Farrington captured the women's 60-meter hurdles crown with a PR of 8:53. Farrington edged teammate Jordan Stiens, who finished second at 8.65. The men's 60-meter hurdles was dominated by athletes with Husker ties. Five current Huskers, as well as former Huskers Tibor Koroknai and Eric Lund, made up seven of the eight finalists in the event. Oladapo Akinmoladun, the reigning Big Ten champion in the event, took the title with a final sprint of 7.98. Koroknai (8.00) and Lund (8.13) came in second and third, respectively, competing unattached.
The Huskers showed strong in the women's 60-meter dash. Breunna McCarty set a personal best and cracked the top-10 all-time Husker chats at No. 10 with a time of 7.56 to win the event. Brittany Johnson, a one-year transfer from St. Francis (Pa.), also set a PR in the event of 7.57 to finish second. Johnson showed why she will be a key addition to the women's indoor team this season, as she went on to win the 200 meters in 24.47. The future was on display as well, as NU freshman Karolina Pahlitzsch finished second at 24.81.
Ricco Hall won the men's 400 meters in 47.52. Nebraska went 1-2-3-4 in the event. Drew Wiseman was the runner-up with a PR of 47.64, Andy Neal was third at 48.75 – also a PR – and redshirt freshman Jake Nelson was fourth (49.09) in his first indoor meet as a Husker. The Husker men also dominated the 600 meters, finishing 1-2-3. Cody Rush took the title with a 1:18. 44. Rush rallied past teammate Levi Gipson on the homestretch to edge the reigning Big Ten champion in the event. Gipson finished second with a time of 1:18.66, while Jake Bender took third in 1:18.94. Wiseman took second in the 200 meters with a personal-best 21.72.

Senior Ellie Ewere won the women's triple jump with a mark of 41-2 1/2. She led the Husker women to a 1-2-3 finish, as freshman Reka Czuth took second (40-3 1/2) and Mollie Gribbin was third (40-0 3/4).

The women's 4×400 team (Morgan Smith, Kadecia Baird, Kari Heck, Pahlitzsch) took the title in a time of 3:47.28. Baird ran the second leg and took the Huskers from 11th to second with a 54.57 split. Pahlitzsch anchored the relay and pulled away on the fourth leg with a 55.06 split to give the Huskers another victory.

Marusa Cernjul took second in the women's high jump after a tiebreaker, although her clearance of 5-10 3/4 matched the winner, Megan Glisar of South Dakota. Steven Cahoy and Craig Driver set personal bests in the pole vault at 17-1 to finish second and third, respectively. Both had previously cleared 16-11 in their indoor careers.

The Husker men took second, third and fourth in the triple jump. Freshman Connor Turnage leaped 47-6 1/4 to finish as the top Husker. Davon Clark was third (47-2 1/2) and Devandrew Johnson was fourth (46-10 3/4). Another freshman – Landon Bartel – finished second in the high jump with a mark of 6-11. Senior Will Lohman – champion of Friday's weight throw – took third in the shot put (58-5 1/4). The Husker men's and women's distance medley relay teams each took third place.