NU Football: Huskers Enjoy Warm Weather on Monday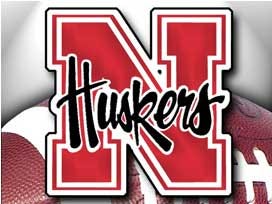 Posted By: Sports
The Nebraska football team completed its sixth practice of the 2015 spring season Monday afternoon. With temps reaching 90 degrees, the Huskers enjoyed beautiful weather in Lincoln as they practiced outside at the Ed and Joyanne Gass practice fields for just over two hours in full pads.
NU defensive coordinator Mark Banker met with media members following the conclusion of practice, mentioning that the new Blackshirt defense has basically been fully installed.
"We have pretty much finished up our base package, as far as what we are going to put in except for a couple things down in the red zone, just because we have not been there," Banker said. "On Friday, Saturday we started a little nickel, but it was really just replacing a defensive back for an outside linebacker and start evolving from that standpoint."
According to Banker, the Huskers are looking at using an experienced duo for the nickel position in 2015, with senior Byerson Cockrell taking snaps with the first team, while sophomore Joshua Kalu has been working with the second team.
After having two split teams at practice for the first week, Nebraska practiced as one team for the second straight practice, with the coaching staff split into two groups to help provide more individual coaching.
"Today we divided the staff and had myself, two of the graduate assistants that work with the defensive line and the secondary—we were over on one field with the 'white' group and then Coach Stewart, Coach Bray and Coach Hughes were on the other field with the 'red' group."
Banker reiterated, "We try to get as many eyes on them in practice to make some of the instant corrections on the field, but then most of it obviously, like the specifics and details will be done up in the film room."
A player that has stood out to Banker so far this spring has been redshirt freshman cornerback Trai Mosley. Mosley, a Texas native has been impressing so far this spring with his dynamic quickness and great 'ball hawking' skills.
"Based on the last practice, it's not like he was 100 percent with what he was doing, but in the back end Trai Mosley all of a sudden showed up a little bit. I do not remember seeing him much on film or at practice, I probably should have, because him and I have a similar stature," Banker said of the 5-10 Mosely.
Nebraska returns to the practice field on Wednesday for its seventh workout of the spring. Check back at Huskers.com for updates.