NU Football: Huskers Inching Closer to Opener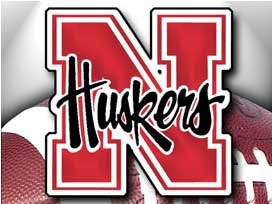 Posted By: Sports
sports@klkntv.com
Huskers Inching Closer to Opener
Lincoln, Neb.- The Nebraska football team continued its 2015 Fall Camp Tuesday morning, as the Huskers practiced for just over two hours inside the Hawks Championship Center. The Huskers were in full pads Tuesday, on another rainy day in Lincoln.
Nebraska head coach Mike Riley met with the media following practice, mentioning that the running back position is filling in nicely, and has really shown some valuable depth so far during camp. A few players that have been standing out lately to Riley have been junior Terrell Newby, senior Imani Cross, redshirt freshman Mikale Wilbon and true freshman Devine Ozigbo.
"It is looking deeper and better to me. I think Imani has lost a lot of weight and I think he is handling that really nicely—it is really good for his body because he is a big guy anyway. He has lost some good weight and it has helped him maneuver and play better," Riley said. "I think that Wilbon has really elevated his game since spring ball, he is much more knowledgeable and has made some plays during our camp."
Riley added this about Ozigbo, "The best thing to say about him right now is he goes in the huddle and fits right in, he does not look like a rookie."
A defensive newcomer that has been standing out to Coach Riley has been freshman linebacker Dedrick Young. According to Coach Riley, Young is relatively quiet but very intense and most importantly, Young has the ability to learn quickly and perform consistently.
"Dedrick Young had the benefit of graduating early and getting here in the spring, it has made a major difference and it's probably good for us," Riley said. "He is making a major move, at this time he is obviously not redshirting and getting ready to play."
The Nebraska football team will be back on the practice fields Wednesday morning, check back at Huskers.com for practice coverage.
Practice notes:
Riley mentioned Brandon Reilly, Taariq Allen, Sam Burtch and Lane Hovey are all improving from their injuries, but still no timetable on their returns.
According to Riley, several walk-ons are candidates to be placed on scholarships, which will likely be finalized before UNL begins classes next Monday
Quote of the Day: Riley on Dedrick Young.
"He appears to be one of those guys—like (wide receiver) Stanley Morgan, like (running back) Devine Ozigbo that are just very comfortable fitting in."