NU Football: Huskers Work through Finals Week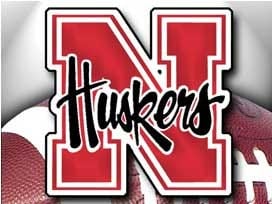 Posted By: Sports
Huskers Work through Finals Week
Lincoln, Neb.-The Nebraska football team practiced for one hour inside the Hawks Championship Center on Friday in preparation for its Dec. 27 bowl game against the University of Southern California. Defensive Coordinator John Papuchis as well as several defensive players spoke with the media following practice.
According to Papuchis, the Huskers have had a good couple weeks of practice, and mentioned that he believes the team is excited to travel to San Diego and play a talented USC team.
"They are obviously a talented ball club, they have good skill in all their offensive spots, great running back, great quarterback," Papuchis said. "We are going to have (a) challenge ahead of us but we have had a good couple weeks of practice and I think our guys are excited about going out there and playing."
The Trojans boast a prolific quarterback to wide receiver combination in junior quarterback Cody Kessler and junior receiver Nelson Agholor. Kessler ranks consistently in the top three in all major quarterback statistics in the Pac 12 this season, as he has thrown for 3505 yards accounting for 36 touchdown and only four interceptions. Agholor has been the Trojans main deep threat, as he has caught 97 receptions for 1223 yards and 11 touchdowns.
Papuchis believes that the Blackshirts will be up for the challenge to try and shut down the high powered USC offense.
"I think our guys are looking forward to that just from the perspective that I think our guys are comfortable in our nickel stuff, I think they look forward to the challenge," Papuchis said. "I think we have the no.1 defense in terms of opponent completion percentage and I think they have the no.1 offense in terms of offensive completion."
Sophomore safety Nate Gerry was also impressed with how the team has practiced in the last few weeks, as he noted, the team really wants to end the season on a high note in San Diego.
"I think we had a pretty good week of practice, a lot of high energy throughout the week," Gerry said. "I think a lot of people are focused on beating USC, you know that is one thing we really want to do—end the year on a good note."
Gerry added, "Especially with finals being done, we now have all next week to put all we got into USC."
"It's tough, you have to use your time management skills wisely, sometimes you have to put away one or the other and just focus all you got on one thing, then you switch real quick and start doing the other thing," Gerry said. "It is tough, I am just glad they are over with."
Sophomore defensive tackle Maliek Collins agreed with Gerry that going through finals week and practice is tough work, but jokingly, Collins mentioned that is why he gets his school work out of the way early on in the school year.
"I mean it is hard, but I try to take care of my business in the beginning or early on in the semester so I don't have as much pressure during finals week, and whether or not passed or not. I just try and take care of that stuff early on, then finals week can be a breeze."
The Nebraska football team will be back on the practice field Monday afternoon in preparation for their Dec. 27 Holiday Bowl matchup against the USC Trojans. Kickoff between the Huskers and Trojans will be at 7 p.m., and the game can be seen on ESPN.