NU Football: Spring Game Scoring System, Game Details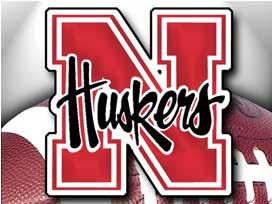 Posted By: Sports
The scoring system that will be utilized for Saturday's spring game is outlined below. The offense will wear red on Saturday, with the defense in white. The scoring system is designed to give both teams equal opportunity to put points on the scoreboard, creating a competitive and fun atmosphere for the game.
Scoring System
Offense
Touchdown=6 points
Field Goal=3 points
Extra Point=1 point
2-pt Conversion=2 points
Plays of 20 yards or more=1 point
3 consecutive first downs within a drive=1 point
Defense
Interception/Fumble Recovery=6 points
Sack=2 points
Defensive TD=12 points (6 for TD, 6 for takeaway)
Three and Out=1 point
Missed PAT by offense=1 point
Unsuccessful 2-pt Conversion Attempt=2 points
Missed FG=3 points
The offense-defense format will also provide Nebraska fans the rare opportunity see the Huskers' top units compete against each other. Nebraska's No. 1 offense will battle the No. 1 defense, the No. 2 offense against the No. 2 defense and so on.
The quarters for Saturday's game will be based on a set number of plays (between 25-30 plays) instead of a traditional game clock in each quarter. A running total of plays in each quarter will be kept on the scoreboard. The number of plays will be similar to previous Husker spring games.
The coaching staff also plans to give Husker fans a glimpse inside practice drills the team has utilized throughout spring ball. Among the drills fans can expect to see during breaks in the action on Saturday are a 3-on-1 drill, and a punt-punt return drill.
Kickoff for Saturday's game is set for 2 p.m., with Memorial Stadium gates opening at 12:30 p.m. Tickets can be purchased on game day at several locations around the stadium, including the Ticket Office in the Stadium Drive Parking Garage, Gate 10 ticket windows and a satellite selling location on the East Stadium plaza.
Rosters for the game will be available at concession stands throughout Memorial Stadium. The scoring system for the game will be displayed on the HuskerVision screen throughout the contest and sheets explaining the scoring system will be available to fans throughout the stadium. The Huskers' 2014 schedule cards will also be available for the first time on Saturday at Memorial Stadium.