NU Football: Spring Game Tickets on Sale Feb. 4, Additional Football Ticket Information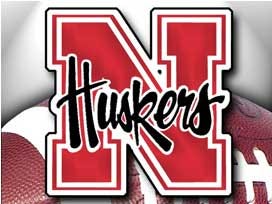 Posted By: Sports
Nebraska Spring Game Tickets on Sale Feb. 4
Nebraska fans will have their first opportunity to see Coach Mike Riley's first Cornhusker football team at the Red-White Spring Game on Saturday, April 11. Fans will be able to secure their tickets for the game beginning on Wednesday, Feb. 4 at 8 a.m.
Nebraska fans may purchase tickets online at Huskers.com, by phone at 1-800-8-BIG-RED or in person at the Nebraska Athletic Ticket Office, located in the Stadium Drive Parking Garage (8 a.m.-5 p.m. weekdays). Beginning Monday, Feb. 9 through Monday, Aug. 3 the Ticket Office windows will be located at the Guest Relations desk inside West Stadium (8:30 a.m.-4:30 p.m. weekdays).
All tickets for the Red-White Spring Game are reserved and cost $10 each. All individuals must have a ticket for the game. Fans are encouraged to purchase their tickets early to ensure good seats as demand is expected to be high. Each of the past several years, more than 20,000 tickets were sold by the end of the first day of sales.
Nebraska has drawn more than 54,000 fans for every Red-White game over the past decade.
Nebraska will once again conduct the Drug Free Pledge at this year's game. Youth (eighth grade or younger) are encouraged to take part in the Drug Free Pledge, and those who do will be admitted to the game for free.
New in 2015, fans will be able to secure their free youth tickets when buying adult tickets, with a limit of two complimentary youth tickets for each regular price ticket purchased. Any requests for more than two complimentary youth tickets per adult ticket would need to be made over the phone or in person at the Ticket Office prior to game day.
A limited number of $15 club seats will be available on a first-come, first-served basis. UNL faculty and staff will be able to purchase reserved tickets to the spring game for $5. Faculty and staff should purchase their tickets in person at the Ticket Office or over the phone in advance to receive their discount. Faculty and staff will also be asked to show their staff ID at the gate on game day.
UNL students will be admitted free to the game, but will need to have a ticket in hand for admittance. UNL students may also visit Huskers.com beginning Feb. 4 to secure their ticket.
2015 Red-White Spring Game
Date: Saturday, April 11 Kickoff: TBD
Tickets: $15 club seats (limited availability); $10 reserved tickets, UNL Faculty & Staff, $5; UNL Students, Free (must secure a ticket) all tickets on sale Wednesday, Feb. 4 at 8 a.m.
Drug Free Pledge: Youth 8th grade and younger are encouraged to take Drug Free Pledge (admitted for free, but must have a ticket, available on-line)
Radio/Internet: Husker Sports Network/Huskers.com
Season Ticket Prices Set for 2015 Football Season
The University of Nebraska Athletics Department has set prices for season and single-game football tickets for the 2015 football season.
Public season ticket holders will pay $57 per game for seven home games in 2015 ($399 total) and UNL faculty and staff will be charged $53 per game ($371 total). Nebraska students will pay $161 ($23 per game) in 2015.
Single-game ticket prices for 2015 will be $80 each for Big Ten Conference home games against Wisconsin (Oct. 10), Northwestern (Oct. 24), Michigan State (Nov. 7) and Iowa (Nov. 27). The single-game price for the season opener against BYU (Sept. 5) is $75, with non-conference home games against South Alabama (Sept. 12) and Southern Miss (Sept. 26, Homecoming) each priced at $50.
Nebraska's 2015 home schedule includes five teams who played in a bowl game following the 2014 season. The matchups with BYU and South Alabama are Nebraska's first-ever meetings with both of those schools.
Nebraska will enter the 2015 season with an NCAA-record 340 consecutive sellouts.
Renewal Period Begins for Season Tickets
Football season ticket renewal information will be sent to Nebraska fans via e-mail and mail beginning next week. Fans are encouraged to renew their tickets on-line before the initial deadline of Feb. 23. Those who pay online by e-check during this initial renewal period will receive a $25 savings on their total bill.
Once again in 2015, options for season ticket holders include FedEx delivery of season tickets for an additional $10 charge, and those that renew on-line will have the opportunity to pay for their season tickets in three installments.
Season Ticket Request List Available at Huskers.com
Nebraska fans interested in becoming a football season ticket holder for the 2015 season should add their name to the request list by visiting Huskers.com/Memorial Stadium. Those who add their name to the request list by April 1 and pay a $25 charge per order will get the first opportunity to purchase any 2015 season tickets that may become available.
The availability of tickets for the 2015 season will be determined following Nebraska's season ticket renewal period. After that time, those on the request list will receive e-mail information from Nebraska Athletics regarding their opportunity to purchase tickets through Nebraska's Seat Yourself on-line ticketing option.
Full information on the process is available on-line at Huskers.com.