NU Football: Williams Hired as Assistant Coach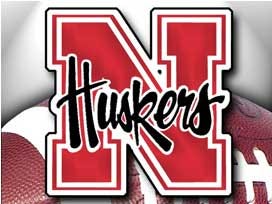 Posted By: Sports
Williams Named Nebraska Assistant Coach
Keith Williams has been hired as an assistant coach at the University of Nebraska, completing Coach Mike Riley's first full-time coaching staff with the Cornhuskers.
Williams will coach the Nebraska wide receivers and joins the Husker program from Tulane University, where he has spent the previous three seasons.
"Keith Williams is a tremendous addition to our Nebraska staff, and brings a great background in coaching wide receivers," Riley said. "With Keith's addition, I'm excited about the completion of our full-time staff. It is a mix of quality individuals who bring great skills as teachers, coaches, mentors and recruiters."
Williams, who had eight former receivers in the National Football League in 2014, is eager to join Riley's staff at Nebraska.
"I am really excited to join Coach Riley's staff and thankful for the opportunity he has given me at Nebraska," Williams said. "I have had a great respect for Coach Riley's career from afar, and I'm ecstatic to be here at Nebraska and be a part of this program. This is one of those places that if you pay any attention to college football, you know about Nebraska. I have seen that 'N' my whole life."
In his role on the Tulane staff, Williams coached the Green Wave wide receivers the past three seasons, and was also the out-of-state recruiting coordinator in 2014. This past season, the top target in the Green Wave passing game was true freshman Teddy Veal, who led Tulane with 40 receptions in his first season under Williams' direction.
Williams was instrumental in the success of Tulane wideout Ryan Grant who completed his career in 2013. Grant finished his career with 196 receptions for 2,769 yards. Grant topped 75 receptions in each of his final two seasons, and produced a pair of 1,000-yard receiving campaigns. Grant spent the 2014 season with the Washington Redskins.
In 2013, Williams' receivers combined for nearly 1,900 receiving yards and 18 receiving touchdowns, helping the Green Wave to a 7-6 record and trip to the New Orleans Bowl.
Before his time at Tulane, Williams served as the receivers coach at Fresno State for three seasons. While with the Bulldogs, Williams coached three All-Western Athletic Conference receivers and helped Fresno State to two bowl appearances.
Williams also has NFL experience, spending the 2008 season with the San Diego Chargers in a minority internship coaching position. He was also an assistant coach at San Jose City College, San Jose State and Solano (Calif.) College.