NU gives Husker fans choices on Spring Game tickets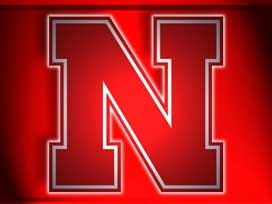 By: Newsroom
8@klkntv.com
Saturday's Spring Game was cancelled due to severe weather.
Due to inclement weather and potentially severe weather throughout Eastern Nebraska and the Lincoln area, Nebraska's Red-White Spring Football Game, scheduled for Saturday, April 14, 2012 at Memorial Stadium was canceled. Nebraska officials announced Saturday afternoon that the game would not be rescheduled.
As promised to fans on Saturday, Athletic Director Tom Osborne met with staff on Monday to discuss what athletics has done and can do to give fans value for their purchased and/or complimentary Spring Game tickets. The game was cancelled at approximately 1 p.m. when it became clear that the window of opportunity was insufficient for any significant football action to take place on Saturday. In addition to looking for a window of opportunity to play the game, NU administrators wanted fans to be in a safe place when the next wave of severe weather hit Lincoln. Many of the fans who had already entered the stadium took advantage of free concession food being offered and participated in an impromptu autograph session with the Husker players.
Osborne said Monday that fans have two choices to gain value from their Spring Game tickets.
Any ticket, free or purchased, may be presented at the gate the day of the game for free general admission seating to any remaining regular-season home baseball or softball game. Softball has four home games remaining while baseball has 10 home games remaining including this weekend's three-game series with Purdue.
Fans can receive credit for those 2012 Spring Game tickets purchased, at the face value of the 2012 ticket price, for 2013 Spring Game ticket purchases. Fans will not get credit for any complimentary tickets obtained. To receive credit, fans must return all tickets ordered (purchased and free) via mail to the Nebraska Athletic Ticket Office by May 1, 2012 (P.O. Box 82848, Lincoln, NE 68501). After tickets are returned, the amount equivalent to all 2012 purchased Spring Game tickets will be credited to their account and can be used only for 2013 Spring Game tickets. Fans must call in next year to purchase new seats using their credited amount. All seats will be sold next year based on a first-come, first-served basis. Credited amounts will not include any postage or handling charges. When returning tickets, include full name and mailing address that was used when ordering as the credit will be placed on that account for next year. For tickets purchased over the counter or on game day, please include name, mailing address, daytime phone number and email.
"We believe this is the fairest way to give fans the same value they have purchased," Osborne said. "We have given our fans two choices: Fans are welcome to utilize a full credit for tickets purchased to buy tickets to next year's Spring Game by returning those tickets to the ticket office; or fans can use purchased and complimentary tickets in exchange for general admission seating to any of the remaining 14 regular-season home softball or baseball games. We greatly appreciate the support of our fans and hope that this helps to compensate them for their purchase, effort and time. No one has a crystal ball, but we believe we made the right decision as soon as we possibly could."
A total of 39,327 tickets were sold and 52,300 were distributed. Complimentary tickets included more than 7,700 to youth who are eighth grade and younger and committed to take the drug free pledge in lieu of admission. Another 2,633 were distributed free of charge to UNL students. As with all University of Nebraska athletic tickets, the "no refunds" policy is printed on the back of each ticket stub. A date has not been set for next year's spring game. Fans are encouraged to check Huskers.com for more information.