NU Golf: Thiele Ties School Record Low in Vegas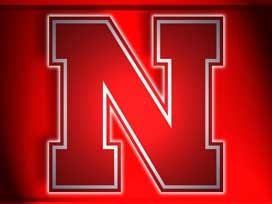 Posted By: Sports
sports@klkntv.com
Story Courtesy: Nebraska Athletics
Boulder City, Nev. – Nebraska women's golfer Haley Thiele matched a 13-year-old school record set by All-American Sarah Sasse, finishing with a 54-hole score of 209 at the Las Vegas Collegiate Showdown on Tuesday.
Thiele, a freshman from Wahoo, Neb., closed her tournament with a one-over-par 73 to join rounds of 67 and 69 to finish at 209. Sasse, a Lincoln native, set the school record with a 209 at the Ptarmigan Ram Fall Classic, Sept. 9-10, 2002.
Although Thiele matched the school record, her sixth consecutive round of 73 or better this season was not enough to keep her in the top 10 on the par-72, 6,277-yard layout at the Boulder Creek Golf Club on Tuesday. Thiele slipped to a tie for 18th, while the Huskers dipped to 17th overall in a loaded 19-team field that featured 17 teams ranked among the top 85 in the nation.
As a team, Nebraska managed a 291 for the second straight day, finishing at four-under-par 860 for the tournament. The Huskers' team score shattered the previous school record of 866, which was established at the 2007 Mountain View Collegiate. The Huskers finished 14 strokes outside of the top 10.
The hosts from UNLV stormed to a share of the title with a tournament-best 272 on Tuesday. The Rebels matched Vanderbilt at 33-under-par 831 over three rounds. San Diego State took third at 834, while Michigan finished fourth at 835. Missouri rounded out the top five at 836.
Tennessee All-American Anna Newell scorched the Boulder Creek course for a seven-under-par 65 for the second straight day to finish with an 18-under-par 198 over 54 holes. Long Beach State's Kassidy Teare added her second consecutive 66 to close two strokes back at 200.
Senior Cassie Deeg (Hugo, Minn.) finished as Nebraska's No. 2 overall finisher, closing the fall with a season-best 217 after a final-round 74 to tie for 65th. Sophomore Audrey Judd (Olathe, Kan.) added a 76 to finish with a career-best 218 to tie for 68th.
Seniors Morgan Smejkal (Columbus, Neb.) and Cassidy Stelzmiller (Placerville, Calif.) carded the best rounds by the Huskers on Tuesday with even-par scores of 72. Smejkal tied for 76th at 220 for the tournament, while Stelzmiller tied for 99th at 226 in a 105-player field.
The Huskers return to the course to open the spring Feb. 13-14 at the Peg Barnard Stanford Invitational.