NU-Kansas State baseball series schedule change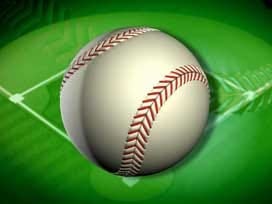 This weekend's Big 12 baseball series between Nebraska and Kansas State at Hawks Field has been altered due to the impending weather forecast. The Huskers and Wildcats will now start their three-game set a day later, kicking off the series Saturday at 3:05 p.m., while also playing Sunday (1:05 p.m.) and Monday (1:05 p.m.). Fans should use their Friday ticket for admission to Monday's game.
In addition to a strong chance of rain Friday, the Big 12 travel rules state that once the visiting team arrives, the series must be played in the next three days. This advanced schedule change will allow Kansas State to travel to Lincoln on Friday before playing the series Saturday, Sunday and Monday.
Nebraska is 22-13 overall with a 3-6 record in league play. The Huskers are coming off a four-game road trip in which it defeated Wichita State and dropped 2-of-3 at Kansas. The Wildcats are 18-13 overall with a 4-8 Big 12 mark after taking two games from No. 7 Oklahoma in an upset last weekend in Manhattan. Kansas State was defeated at Creighton on Tuesday and faces Wichita State tonight.
With the schedule pushback, the Huskers will play four games in four days from April 16-19. Nebraska travels to Omaha to face Creighton in the first game at the new TD Ameritrade Park on Tuesday.
Nebraska-Kansas State Series Schedule
Saturday, April 16 – 3:05 p.m.
Sunday, April 17 – 1:05 p.m.
Monday, April 18 – 1:05 p.m.