NU MBB: Gates Named Husker Assistant Coach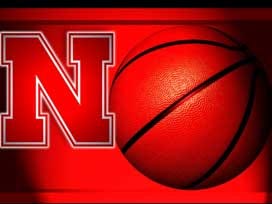 Posted By: Sports
sports@klkntv.com
Courtesy: UNL Media Relations
Lincoln – Nebraska men's basketball coach Tim Miles announced the hiring of Armon Gates as an assistant coach on Monday.
Gates, a native of Chicago, returns to the Big Ten after recently serving as associate head coach at the University of Florida under Mike White. Gates has coached and developed all-conference performers at three schools during his coaching career.
"I really enjoyed my brief time at Florida," Gates said. "Coach Mike White and his staff are tremendous people and great friends. Last week, I consulted Coach White about approaching Tim Miles regarding the Nebraska coaching position. After visiting Lincoln and the campus, it became clear to me Nebraska was a great fit. I'm greatly appreciative of Florida and Coach White for the opportunity be part of Gator Nation. I am really looking forward to a new beginning at Nebraska."
"I have known Armon for several years and spent quality time with him," Miles said. "What immediately becomes clear about him is his positivity and high energy. He will be a good role model for our players. He will be an excellent teacher of the game and will do a phenomenal job recruiting, as he's proven over the years at Northwestern, Kent State, and Loyola-Chicago. We are really happy to add Armon and his family to Husker Nation."
For the past five seasons (2013-18), Gates was at Northwestern under Chris Collins, helping the Wildcats to a pair of 20-win seasons, including the program's first NCAA Tournament appearance in 2017. He also helped bring a top-30 recruiting class to Northwestern in 2014, while the 2018 class is listed as high as 24th nationally by 247Sports.
Gates worked with the Wildcat backcourt players, including Bryant McIntosh, who finished fifth on the Big Ten's career assist list with 700 en route to earning multiple All-Big Ten honors. He also worked with All-Big Ten performers Vic Law, Scottie Lindsey, Tre Demps and Drew Crawford, who also earned first-team Academic All-America honors as a senior in 2014.
Prior to coaching at Northwestern, Gates spent two seasons at Loyola Chicago (2011-13) during Porter Moser's first two seasons leading the program. During Gates' time with the Ramblers, Ben Averkamp earned All-Horizon League honors in both seasons, becoming the first Loyola player in five seasons to earn first- or second-team all-conference honors since 2007. Averkamp also garnered second-team Academic All-America honors in 2013.
Gates spent the 2010-11 campaign as an assistant at TCU, working with the Horned Frogs' guards and helping Hank Thorns become a third-team All-Mountain West Conference selection. Thorns ranked fourth nationally in assists per game (7.0 apg) and was 11th in assist-to-turnover ratio. His 225 assists ranked No. 2 in Mountain West Conference single-season history, while he also averaged 10.7 points per game.
Prior to his season at TCU, Gates spent two seasons (2008-10) as an assistant coach at Kent State, helping the Golden Flashes to the 2009-10 Mid-American Conference regular-season title. In his final year at Kent State, Gates was part of a staff that guided the Golden Flashes to the second round of the NIT.
Gates began his coaching career as a graduate staff assistant at Western Kentucky. In his lone season on the Hilltoppers' staff, the team recorded a 29-7 overall record and reached the NCAA Sweet 16.
During his playing days at Kent State, Gates helped the Golden Flashes to an 88-42 record and three postseason appearances. Kent State recorded four straight 20-win seasons during his time on campus, and he closed out his career tied for second in school history with 200 3-point field goals.
Gates graduated from Kent State in 2006 with a degree in leisure studies and earned his master's degree in sports administration from the same institution in 2007. He was a MAC All-Academic selection.
Gates prepped at Hillcrest High School and spent one season at Brewster (N.H.) Academy before attending Kent State. Gates' older brother, Dennis, is an assistant coach at Florida State.