NU meets Missouri in final Big XII series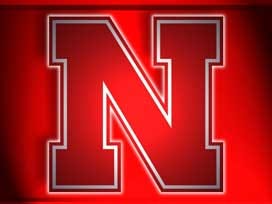 Date Date Opponent Radio Video TV Time/Result
Thursday May 19 vs. Missouri (23-28, 10-13) Husker Sports Network Huskers.com 6:35 p.m.
Friday May 20 vs. Missouri Husker Sports Network Huskers.com 6:35 p.m.
Saturday May 21 vs. Missouri Husker Sports Network Huskers.com NET/CBS Sports Network 3:05 p.m.
Media Info
Live Radio: Select Husker Sports Network affiliates and for free on Huskers.com (affiliate list on page five of today's notes)
Live Stats: Huskers.com
Television: NET and CBS Sports Network on Saturday
Live Video: Huskers NSide (subscription required) on Thursday and Friday
Promotions: Military Appreciation Day on Saturday
This Week: Nebraska (28-24, 7-16) has its sights set on extending its season when it hosts Missouri (23-28, 10-13) this week at Hawks Field. The Huskers have played their last four games away from Lincoln, but will conclude the regular season at home for the third straight year. This series, unlike traditional Big 12 meetings, will start on Thursday at 6:35 p.m., and continue Friday evening (6:35 p.m.) and Saturday afternoon (3:05 p.m.)
Tickets: Single-game tickets for this weekend are available by visiting the Hawks Field Ticket Office 90 minutes before first pitch. Tickets are $10 (reserved and Home Run Terrace) and $7 (GA) with youth and senior citizens GA seats at $5. All UNL students receive free admission with a valid N-card.
Promotions: Saturday will be Military Appreciation Day at Hawks Field. Any active military personnel or veteran that presents a valid military ID will receive free admission.
Television: Saturday's series finale will be televised statewide on NET with a simulcast available nationally on the CBS Sports Network. The NET stream will also be available free on Huskers.com
On the Radio: Fans across Nebraska and around the world can listen to Greg Sharpe and Lane Grindle call all of the action on the Husker Sports Network – including KLIN 1400 AM in Lincoln, KFAM 1110 AM in Omaha – and on the Internet at Huskers.com. A complete list of HSN affiliates can be found on page 5.
Preview: One of the longest rivalies from the old Big Eight Conference will come to an end this week when Nebraska and Missouri meet at Hawks Field. Such has been the case in the past, there is a lot at stake in the final series between the two programs, as the Huskers and Tigers are both jostling for position in the Big 12 Conference race. Nebraska needs a sweep to qualify for next week's conference tournament, while Missouri is currently in sixth place in the league standings and attempting to hold off Texas Tech, Kansas State, Kansas and Nebraska to claim one of eight spots in the 2011 Phillips Big 12 Baseball Championship. The Huskers have concluded the regular season at home the past two years and swept both Baylor and Texas Tech in those season-ending meetings.
Although Nebraska has dropped its last four Big 12 series, three of those opponents currently make up the top three in the conference standings (Texas A&M, Texas and Oklahoma). The Huskers will be looking to get back on track against a Tiger squad that started slow, but has been hot late with four straight Big 12 series wins.
Nebraska will be looking for continued solid production from Michael Pritchard, who has started six of the past seven games as NU's leadoff hitter. The freshman from Omaha, Neb., is the hottest hitting Husker entering this week, going 12-for-24 over the last seven contests while raising his batting average 91 points to .291.
While Pritchard has been the young spark to the Huskers, a pair of All-Big 12 caliber upperclassmen are looking to end strong regular seasons. Cody Asche had a pair of doubles last Friday at Texas A&M to increase his Big 12-leading total to 23 and move him into fifth with Justin Cowen (2000) on the NU single-season list. The junior from O'Fallon, Mo., also leads the conference in home runs (12), total bases (121) and slugging percentage (.621), while ranking second in RBIs (53).
Senior Casey Hauptman has also made his way into the school record books this season as his eight saves are the sixth-most in program history, his 14 career stops ranks fourth. The Omaha, Neb., native is 6-2 with the Big 12's fourth-best ERA (1.77). He leads the nation in walks allowed per nine innings at 0.44. Hauptman's only three walks this season have been intentional.
3 THINGS TO WATCH THIS WEEK
1. Cody Asche's 23 doubles are tied for the fifth-most in single-season school history. He is three short of the record, held by Jed Morris and Mike Duncan.
2. Michael Pritchard, who is hitting .291, is looking to join DJ Belfonte and Josh Scheffert in becoming the only NU freshmen to hit over .300 since 2007.
3. Nebraska has posted a .976 fielding percentage, ranking 23rd nationally. The school record is .975.
Scouting Missouri
Missouri is coming off a key Big 12 series win over Texas Tech last weekend in Columbia. Like Nebraska, the Tigers are attempting to secure a spot in next week's Big 12 Championship during the last week of the regular season. Missouri is led by 17th-year head coach Tim Jamieson, who has guided the Tigers to eight NCAA Tournaments.
Senior Jonah Schmidt leads MU at the plate with a .314 average that ranks 15th in the Big 12 Conference. He also leads the Tigers with six home runs and 27 RBIs. Schmidt's six homer-lead is shared with Blake Brown, who is hitting .278, the Tigers' third-highest average behind Brannon Champagne's .293 mark. Missouri ranks last in the Big 12 in overall team batting average at .260, but has hit better in league play to rank seventh at .259.
Left handed senior Phil McCormick has been the top hurler, coming out of the bullpen to produce a 6-2 record with a 3.27 ERA that is 15th in the league. Right hander Matt Stites holds the second-best ERA at 3.54 and is 3-5 in 13 starts. Stites will start aginst the Huskers on Friday. Missouri will start right hander Eric Anderson (2-0, 5.12) in the series opener and left hander Rob Zastryzny (2-4, 4.17) in the series finale.
The Tigers were picked to finish last in the Big 12 Conference by the league coaches but sit seventh heading into this weekend. Missouri has been one of the hottest teams as of late, winning four straight Big 12 series, including an upset of Texas A&M.
Series History: The Tigers lead the all-time series with the Huskers 147-105-1 in one of the Huskers' oldest rivalries. Nebraska's last series win over Missouri was a three-game sweep in Columbia during the 2006 campaign. The two teams first met in 1901.
Nebraska Leads Conference with 15 Academic
All-Big 12 Selections
The Nebraska baseball team set a school record for Academic All-Big 12 selections and led the conference as 15 Huskers were among 61 student-athletes named to the 2011 Academic All-Big 12 Baseball Team, announced Tuesday by the league office.
The 15 student-athletes broke the previous mark of 10 set in 2009 and established a new program record for the second time in the three years. The nine first-team selections marks the fourth consecutive year that Nebraska has ranked among the top three schools in first-team honorees.
The first-team selections included Cody Asche, Cory Burleson, Casey Hauptman, Zach Hirsch, Kale Kiser, Tom Lemke, Tyler Niederklein, Matt Freeman and Eric Rose. In addition to the first-team honorees, six Huskers gained second-team accolades, including Chase Adams, Kurt Farmer, Josh Scheffert, Khris Tate, Patric Tolentino and Dylan Vogt.
Nebraska's school record 15 selections raised the Husker baseball team's all-time academic All-Big 12 total 84 dating back to 1997.
Leading Off
• Nebraska's series against Missouri will conclude the Huskers' 32-game home schedule. NU is 19-10 this season at Hawks Field, with seven of those losses coming to ranked opponents. Nebraska is 227-76-1 all-time at Hawks Field. This is the 10th season at the ballpark, which is nationally-recognized as one of the best in collegiate baseball. Nebraska currently ranks 28th nationally in attendance with 2,357 fans per game.
• Nebraska is 16-5 all-time when ending the regular season-ending series' at Hawks Field. Each of the past two years, the Huskers have concluded the season with sweeps (Baylor in 2009; Texas Tech in 2010), but did not advance to the Big 12 Championship.
• This week's Nebraska-Missouri series is the first Thursday-Friday-Saturday series since the Huskers hosted Texas on Eastern weekend in 2009.
• Kale Kiser has reached base in 23 straight games, setting a team-best mark for the 2011 season.
• Michael Pritchard is hitting .500 (12-for-24) over the past 10 games and has produced a .474 average in the last two Big 12 series against league leaders Texas and Texas A&M. Pritchard hit .455 in College Station last weekend, while Chad Christensen hit .333.
• Cody Asche went just 2-for-9 at Texas A&M last weekend, but those two hits were doubles on Friday night that moved him to fifth on the NU single-season doubles chart with 23. Asche is now tied with Justin Cowen (2002) and is three short of the school record of 26 held by Jed Morris (2002) and Mike Duncan (1985).
• Three Huskers – all sophomores – have started all 52 games this season in first baseman Kurt Farmer, shortstop Chad Christensen and second baseman Bryan Peters.
• Six Huskers have at least 10 multiple hit games this season, led by Cody Asche with 20. Kurt Farmer has 16 multiple hit games, followed by Kash Kalkowski (15), Chad Christensen (14), Bryan Peters (12) and Kale Kiser (11).
• Nebraska ranks in a tie for second in the Big 12 in team fielding percentage at .976, falling only behind Texas at .980. NU has only had multiple errors six times in the past 42 games. The infield, anchored by sophomores Chad Christensen (SS) and Bryan Peters (2B), has led NU in turning 26 groundball double plays.
Nebraska's current .976 field percentage would break the school record of .975 set in both 2004 and 2005.
• Nebraska has had 13 come-from-behind victories this season, including three in a row in wins over North Dakota and Northern Colorado from March 20-23. The Huskers have 138 come-from-behind wins under Mike Anderson since 2003. NU had 10 come-from-behind wins last season, including overcoming a 10-run deficit against North Dakota on March 30 and a four-run deficit against Southeast Missouri State on
May 8.
• Nebraska has thrived in the middle innings this season, scoring 70 percent of its runs from the third to seventh innings. The Huskers' have had the most success in the third with 51 runs in that frame. NU has scored in the third inning in 22-of-52 games this season.
• The Huskers are 92-11 dating back to 2008 when they out-hit an opponent and have won 90 percent of their games since 2003 when out-hitting an opponent. Last season, NU was 25-4 when out-hitting opponents. The Huskers are also 34-13 when reaching double-figures in hits, but just 9-33 when held to nine hits or less.
The Huskers are 20-1 this season when outhitting the opposition, with the only loss coming March 27 at Texas Tech.
• Nebraska's bullpen has done impressive work in preserving leads this season, as the Huskers are 23-0 when leading after six innings.
• As Nebraska enters the last week in league play, the Huskers rank in a fourth-place tie in the Big 12 with 30 home runs. Individually, Cody Asche's 12 homers, including eight in league games only, lead the Big 12.
• Three Huskers hail from the state of Missouri – junior third baseman Cody Asche (O'Fallon), freshman pitcher Tyler King (Republic) and junior pitcher Tyler Lansangan (Kansas City).