NU MGYM: Huskers Continue on the Road at Stanford Quad Meet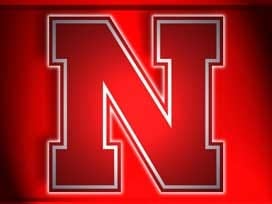 Posted By: Sports
Nebraska Men's Gymnastics: No. 8 Huskers Continue on the Road at Stanford Quadrangular
The Nebraska men's gymnastics team moved two spots to No. 8 in the latest College Gymnastics Association poll and remain at No. 10 in the Coaches' poll as the team continues on the road at a top-10 quadrangular this Saturday. The Huskers are coming off of a third-place finish at the Rocky Mountain Open in its season debut, scoring a 420.150. Hosted by the No. 3 Stanford Cardinals, Nebraska will go up against two other top-10 teams for its toughest match-up of 2015 thus far, including No. 1 Oklahoma and No. 6 California. The meet is scheduled to take place at the Burnham Pavilion at 6 p.m. CST in Stanford, Calif. Fans unable to attend the meet will be able to follow a live video stream provided by the Nebraska men's gymnastics team or follow the team twitter account for updated score information (@NebraskaMGym).
Scouting the No. 3 Stanford Cardinals (Host)
Head Coach: Thom Glielmi
2014 Record: 15-7
2014 NCAA Finish: 3rd
2015 High Score: 435.500
No. 3 Stanford notched a big win over California last weekend in a 435.500-427.900 decision, earning the third-highest team score posted in the 2015 season. The Cardinals are paced by sophomore powerhouse Akash Modi, who so far this season has earned eight individual event titles and a College Gymnastics Association Gymnast of the Week award. Stanford holds a 12-0 record against Nebraska, with the two teams' last meeting occuring in 2013.
Scouting the No. 1 Oklahoma Sooners
Head Coach: Mark Williams
2014 Record: 10-2
2014 NCAA Finish: 2nd
2015 High Score: 441.550
No. 1 Oklahoma is fresh off of a dominant first meet at the Rocky Mountain Open, earning a NCAA season-high 441.550. With the exception of the all-around, the Sooners swept the individual event titles at the RMO. 2014 still rings national champion Michael Squires dominated the event once again in the 2015 season opener, tallying a career-high 16.30. This will be the second meeting between the Huskers and the Sooners in two weeks, as OU holds a 50-29-1 advantage in all-time meetings.
Scouting the No. 6 California Golden Bears
Head Coaches: Brett McClure
2014 NCAA Finish: N/A
2015 High Score: 427.900
Sixth-ranked California is led by head coach and former Olympian Brett McClure, who also served as an assistant coach for Stanford from 2011-2013. Despite falling twice to Stanford in its first two meets of the season, the Golden Bears earned a season-high 427.900 last week against the Cardinals to jump two spots in the CGA rankings. The team is comprised of a large group of underclassmen due to the absence of seniors. The Huskers and Golden Bears will meet for the first time since 2013, in which Cal leads the all-time record 7-1.
Last Time Out
The No.10 Nebraska men's gymnastics team fought through early struggles and injuries en route to the team's score of 420.15, placing third behind No.1 Oklahoma and No.11 Air Force.
Nebraska was paced by a duo of talented freshmen with solid performances in multiple events. Freshman Kyle King led the way for the Big Red throughout the night, hitting four for four routines. In his collegiate gymnastics debut, King put up a big 15.00 on vault, tying with Arizona State's Ty Loughridge for second place. King also posted the highest floor score for NU, tallying a 14.65. Fellow freshman Alex Magsam earned steady scores in his first meet as a Husker, claiming NU's top spot on rings with a 14.30.
The Huskers started the meet on pommel horse, where the men battled through tough falls to earn a 68.10. Senior veteran Andrew House paved the way for NU, notching a career-high 14.45 on the event. Sophomore Travis Gollott notched a solid 13.75, while classmate Antonio Castro tallied a 13.50.
Nebraska then moved to the rings for the second rotation of the night. Freshman Alex Magsam earned a career-high 14.30 to lead the team on rings. Fellow freshman Daniel Leal posted a solid 13.90 in his first Husker campaign, while senior Louis Klein added a 13.95 to NU's 69.40 total. 2014 Big Ten rings medalist and anchor Robbie Kocks was forced to cut his routine short after sustaining a bicep injury.
Nebraska finished out the first half of the competition on a high note on vault. The team tallied a score of 72.75, NU's highest event score of the night. King led the way with a 15.00 mark, followed by redshirt freshman Connor Adamsick's solid score of 14.65 and Leal's 14.55.
NU next moved to parallel bars for the fourth rotation. Junior returning All-American Sam Chamberlain paved the way, earning a score of 14.50 in the event. Sophomore transfer Chris Stephenson delivered in his first event of the night with a 14.350. Leal added a 14.20 to round out the event.
In the fifth rotation Nebraska moved to high bar, where Klein paved the way. The senior posted a solid 14.80 and finished fourth on the event. Sophomore Austin Epperson posted a 14.05, while Stephenson notched a respectable 13.60.
The Huskers finished out the meet on floor, hoping to put up some hit routines in the final event of the night. King earned a score of 14.65 en route to a sixth-place finish. Stephenson was not far behind and added a career-high 14.60 to the tally. Junior Ethan Lottman also earned a career-high 14.55 to bring NU's total to 70.55.
Nebraska concluded the meet with a team score of 420.150, finishing third behind first-place Oklahoma and second-place Air Force.
Looking Ahead
Nebraska will return to Lincoln for the first home meet of the season against No. 12 Army. The meet will mark the two teams' first meeting since 2005. The Huskers will host the Black Knights at the Devaney Center Friday, Jan. 30 at 7 p.m. CST. Army is 3-2 on the season as they finished second at the West Point Open last weekend with a score of 416.150.
Nebraska Ranked No. 10 in Preseason Poll
The Nebraska men's gymnastics team was picked 10th in the Preseason Coaches' Poll, released on Nov. 30 by the College Gymnastics Association (CGA).
The top five spots of the preseason poll are occupied by five of the six teams that competed in the Team Finals at the 2014 NCAA Championships in Norman, Okla. Oklahoma is ranked No. 1 after finishing second behind national-title winner Michigan, who comes in at No. 2. Big Ten opponent Ohio State ranks No. 3, followed by No. 4 Stanford and Illinois at No .5.
"We are excited to be ranked in the top 10 in the Coaches' Poll," head coach Chuck Chmelka said. "However, our team feels that we can finish better than 10th by the end of the season."
All seven Big Ten teams are ranked in the preseason top 10. Penn State and Minnesota rank No. 6 and No. 7 respectively, while Iowa occupies the No. 9 spot.
The Huskers return two All-Americans to the 2015 lineups. Senior Grant Perdue captured All-America honors on floor in 2012 and vault in 2013 and barely missed the honors in the 2014 season. Junior Sam Chamberlain looks to regain his prominence on parallel bars after capturing All-America honors on the event in 2013.
"I really like the kind of attitude our guys have and I feel we will do even better than last year," Chmelka said. "We have a nice mix of young and old guys who will lead our team this season."
Kocks, Perdue Named Gymnasts to Watch
The Nebraska men's gymnastics team is ranked at No. 7 in the Big Ten preseason Coaches' Poll, the conference released Thursday. Ohio State, which finished second at the 2014 Big Ten Championships, claims the No. 1 spot.
Big Ten and defending national champion Michigan is ranked at No. 2 in the poll. Illinois and Penn State come in at No. 3 and No. 4, respectively. The Huskers will face Minnesota (No. 5) twice during the regular season, including a quadrangular with Penn State and Iowa (No. 6) on Senior Night at the Bob Devaney Sports Center March 15.
In addition to NU's preseason conference ranking, seniors Robbie Kocks and Grant Perdue were named to the Gymnasts to Watch list for 2015.
Once a walk-on, Kocks enters in his final season looking to earn his first All-America honors. He was the Big Ten bronze medalist on rings at the 2014 Big Ten Championships, setting the school record with a 15.60. At the 2014 NCAA Championships, Kocks led the rings lineup on the first night of competition and earned a berth into the Individual Finals.
Joining Kocks on the Gymnasts to Watch list is All-American Grant Perdue, who is expected to return as NU's leader on vault and floor for his senior season in 2015. Over the course of his career, Perdue has claimed 11 vault and seven floor titles, including one on each event in the 2014 season. Perdue competed in the Individual Finals on both events at the 2014 NCAA Championships, coming up just shy of All-America honors.
2014 Preview
With the loss of six key gymnasts, the Nebraska men's gymnastics team looks to build on its eighth-place finish at the NCAA Championships in 2014, NU's highest placing finish since 1999. Head Coach Chuck Chmelka expects this year's five seniors to guide the new members of the team through the 2015 season.
In 2015, Nebraska hopes to continue improving on its performance within the Big Ten. The conference's excellence in men's gymnastics will continue to provide challenging matchups for NU. Chmelka said the team is prepared for the challenge, as the Huskers enter into their fourth season in the conference.
"We really have some great talent on our team this year," Chmelka said. "There's really a great mix of older, middle and younger guys that are all ready to see what this season brings. This year, making the top six at the NCAA Championships is totally seeable and doable. And we are going to fight hard to get there."
Senior Leadership
Nebraska will look to its five seniors to help lead the team in the gym and the classroom this year. Andrew House and Louis Klein anticipate leading the team on several events for the Huskers this season. The duo also plans to provide strong leadership and support to the newcomers looking to make an impact.
Two-time returning All-American Grant Perdue looks to continue in his roles as leader on floor and vault, seeking All-America honors in his final competitive season at Nebraska. Teammate Josh Ungar should also add key scores on floor and vault while adding help on parallel bars and high bar.
Robbie Kocks, a 2014 Big Ten still rings medalist, expects to continue as a leader in the rings lineup and push for postseason appearances on the event.
"The seniors are all part of my first and second recruiting classes as the head coach, so that's really special for me," Chmelka said. "Every one of those guys are leaders in their own right. They're not in it for them, they're in it for the team. I think this will be a great year for them."
Junior Potential
Nebraska's junior class may be small in numbers, but is full of potential as the team enters its fourth Big Ten campaign.
Returning All-American Sam Chamberlain expects to hold the reigns on parallel bars, as well as make contributions on floor, vault and high bar.
Ethan Lottman seeks continued success on floor, pommel horse and high bar. Lottman qualified for the individual event semifinals at the 2014 NCAA Championships in pommel horse, posting the highest score by any Husker on the event in 2014. He looks to build on that success in this year.
Ryan Irick, who sat out the 2014 season with injuries, hopes to help fill in the gaps on pommel horse and rings for the Huskers in 2015.
Sophomore Power
Austin Epperson and Travis Gollott will lead NU's sophomore class after a stellar collegiate gymnastics debut. Epperson plans to improve his performances on floor, rings, parallel bars and high bar. The Allen, Texas, native set personal bests of 14.30 or higher in all four events in 2014. High-profile recruit Gollott delivered in his first competitive season at Nebraska, and hopes to build on the excellence he established as a freshman on floor, pommel horse, vault and parallel bars.
Antonio Castro comes off his first successful season with the Huskers and is hoping to grow on floor, pommel horse, vault and high bar in the 2015 season.
Coleman Tokar contributed in two regular-season meets before suffering a season-ending injury in 2014. This season, Tokar hopes to develop his strength on floor, vault and high bar to become a steady performer for the Huskers in his sophomore campaign.
Christopher Stephenson is a transfer from Air Force seeking success in his first year as a Husker. The Fishers, Ind., native is recovering from an injury suffered in the summer but is expected to be one of NU's top all-around competitors.
Freshmen Talent
The Huskers' talented freshman class features a total of eight members. Redshirt freshmen Connor Adamsick and Brenon Sommers anticipate making the lineups in 2015, while guiding the remaining newcomers in their first competitive season at Nebraska.
Fellow Redshirt freshman Sanjaya Roy will also look to adjust to collegiate competition in his first competitive season. A native of Douglassville, Pa., Roy could contribute in some key roles on rings, parallel bars and vault for NU.
The Huskers' five remaining freshmen consist of high-profile recruits sought after by numerous schools across the country. Kyle King, a native of Mesquite, Texas, comes to Nebraska after an outstanding 2014 competitive club season. At the 2014 P&G Championships, King tied for the floor title in the men's junior age 17-18 division. He could be a major force on floor, pommel horse and vault in 2015.
Daniel Leal enters his first year at Nebraska after a successful 2014 season at the club level. A native of Cali, Colombia, Leal took home the high bar crown at the 2014 Region 7 Championships and has been an active member of the Colombian National Team since 2009. Leal anticipates competing in the all-around for NU in his first collegiate season.
Josh Everitt from Tucson, Ariz., captured the bronze on rings at the 2013 Junior Olympic National Championships and is expected to add key depth on floor, pommel horse and rings for Nebraska.
Fellow Arizona native Alex Magsam from Scottsdale comes to Nebraska looking to begin a successful career in the all-around. At the 2013 J.O. National Championships, Magsam won the floor and all-around titles. At the 2014 Region I Championships, he took home two first-place medals on rings and vault.
Andrew Zymball, a native of La Vista, Neb., is a local name looking to continue the program's rich tradition. At the 2014 J.O. National Event Finals, Zymball earned the silver on parallel bars. He hopes to provide added depth on floor, rings, vault and parallel bars for the Huskers in 2015.
Challenging Schedule
The Huskers begin their 2015 season on Jan. 17 at the Rocky Mountain Open before traveling to Palo Alto, Calif., for a quadrangular with Stanford, California and Oklahoma.
NU returns to Lincoln to open its home schedule on Jan. 30. Nebraska will welcome Army to the Bob Devaney Sports Center in the first meeting between the two teams since 2005.
The Huskers will then hit the road again for four straight away meets. They travel first to Minneapolis, Minnesota to face the Golden Gophers on Feb. 7, before venturing to Iowa City in a Big Ten triangular against Iowa and Minnesota on Feb. 14.
Nebraska will next travel to Las Vegas, Nev., on Feb. 19 for the 2015 Winter Cup Challenge. The Huskers will have a week off before hitting the road once again to compete in a dual with Illinois on March 8 in Champaign, Ill.
The team returns home for Senior Night against Iowa, Minnesota and Penn State for its last meet of the regular season.
The 2015 Big Ten Championships will be hosted by Penn State on March 27-28 in University Park, Pa. A combination of the team's regular-season and conference championships performances will determine whether NU qualifies for the NCAA Championships. The national championships will be held at the University of Oklahoma on April 9-11 in Norman.