NU MGYM: Huskers Sign Trio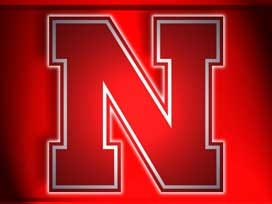 Posted By: Sports
sports@klkntv.com
Courtesy: UNL Media Relations
Head Coach Chuck Chmelka announced the addition of three gymnasts to the Nebraska men's gymnastics team on Wednesday. Zach Peters (Greenwood, Ind.), Griffin Kehler (Frisco, Texas) and Jonathan Scripnick (Milton, Ontario) will join the Huskers in 2018.
"We are very happy and fortunate to sign three outstanding men," Chmelka said. "All three are great in the classroom, as well as in the gym. They are incredible examples of everything we value at Nebraska and they will be great student-athletes here."
Zach Peters competes for Deveau's School of Gymnastics, under the direction of Coach Chad Ford. Nebraska has a history of successful gymnasts out of Deveau's, including current Huskers Chris Stephenson and Anton Stephenson. Peters is a five-time national champion. Most recently, he claimed the vault and floor titles in 2016. He also took the title on vault in 2013, 2014 and 2015.
Peters attends Center Grove High School in Greenwood, Ind.
Zach was born on Feb. 4, 1999 in Greenwood, Ind. He is the son of Jeff and Kim Peters and has one older brother, Sean, and one younger sister Genevive. Zach chose Nebraska over Ohio State, Illinois and Minnesota.
Chmelka on Zach: "Zach is terrific on floor and vault and will make an immediate impact for our team on those two events, but as an all-arounder, he could contribute on the other four events right away as well."
Zach Peters Video: https://t.co/s5N6SV7ODe
Griffin Kehler (pronounced KEY-ler) is a member of World Olympic Gymnastics Academy (WOGA of Frisco) and is coached by Coach Sergei Pakanich. Kehler was a member of the 2016 Junior National Team. At the 2016 Junior Olympic National Championships, Kehler placed second on floor and fifth in the all-around. At the 2016 Region 3 Championships, the Frisco, Texas, native took second in the all-around, while also taking the high bar and parallel bars titles. At the 2015 Junior Olympic National Championships, he placed fifth on floor and vault. At the 2016 Ricky Deci Invitational, Kehler placed second on still rings and took first on floor, pommel horse, vault, parallel bars and high bar. Kehler also received the 2016 Ricky Deci award for the highest individual Level 10 score, with 15.10 on vault.
Kehler is a student at Centennial High School. In his free time, he enjoys off roading in his jeep, long boarding, working on new skills or just relaxing at home.
Griffin is the son of Kris and Jane Kehler and was born on October 31, 1998, in Fairfax, Va. He has one sister, Megan, and he intends to major in business/sports management. He chose Nebraska over Navy, Penn State, Minnesota and Ohio State.
Chmelka on Griffin: "Griffin is a Junior National Team member and will immediately impact our team score in the all-around."
Griffin Kehler Video: https://www.youtube.com/watch?v=6uBL81K0Tf8&app=desktop
Jonathan Scripnick is a member of Futures Gymnastics and is coached by Zhaohui Huang. Scripnick is a member of the Junior Canadian National Team and has been a member for seven years. He finished first on rings, vault, parallel bars and high bar at the 2016 Provincial Championships. The Milton, Ontario, native finished eighth in the all-around at Elite Canada in 2016. At the same competition, he earned a spot in the event finals on rings, parallel bars and high bar. Additionally, he finished 15th in the all-around at the 2016 Canadian National Championships.
Scripnick is a student at Our Lady of Mount Carmel Catholic Secondary School.
Jonathan is the son of James and Sheila Scripnick and was born on February 14, 1999 in Timmins, Ontario. He has one younger sister, Vanessa who is a junior in high school. In his spare time, Jonathan enjoys videography and photography. He chose Nebraska because of the overwhelming support for student-athletes, both athletically and academically.
Chmelka on Jonathan: "We feel very honored and fortunate to get Jonathan so late in the recruiting process. As talented as he is, we're fortunate he did not sign earlier. He's a diamond in the rough. He's very dynamic and steady in the all-around and will contribute immediately to our program."
Jonathan Scripnick Video: https://m.youtube.com/watch?v=NNiHvPf9CKI