NU President breaks down budget cuts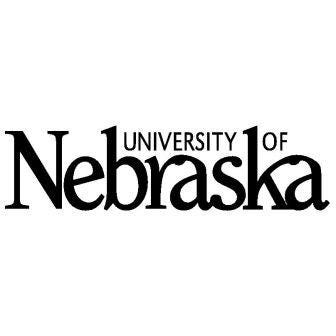 By: Channel 8 Eyewitness Newsroom
8@klkntv.com
University of Nebraska President Hank Bounds announced today that he has named a cost-cutting Budget Response Team that will re-think a range of university operations in the face of likely budget challenges ahead.
The work of the Budget Response Team, detailed in a presentation by Bounds to the NU Board of Regents, will span 10 areas of key university operations and engage nearly 100 subject-matter experts from within and outside of the university. Each area will be represented by a task force charged with identifying strategies for meaningful cuts – or in some cases revenue growth – while advancing university-wide goals for collaboration and outstanding service to students, faculty, staff and other stakeholders.
Bounds said the Budget Response Team is necessitated by the state's current fiscal challenges and their likely impact on the university's $945 million operating budget, which is funded by state appropriations and tuition revenue. The two-year state budget package proposed by Gov. Pete Ricketts this month, combined with unavoidable cost increases facing the university like salaries and health insurance, could result in a budget gap north of $50 million for NU by summer 2019.
While the Appropriations Committee and full Legislature still have to consider the state budget, Bounds said the university must take steps now to permanently reduce costs, given that even flat state funding in the next two years would require the university to make tens of millions of dollars' worth of cuts.
The Budget Response Team's focus on university operations reflects NU's two fundamental commitments for navigating the economic downturn: protecting its academic enterprise and remaining affordable for students and families.
"We have hard choices ahead," Bounds said. "Efficiencies alone will not solve this challenge. The University of Nebraska is a lean institution already and this process will impact people, positions and services across our campuses. There is no question that cuts put at risk our statewide presence and our unique role as a driver of economic growth in Nebraska.
"I also believe that we must use this budgetary challenge as an opportunity to become an even more collaborative and forward-thinking university. The Budget Response Team has a difficult task but I'm confident its members will identify creative ideas for positioning university operations for the future."
The Budget Responses Team task forces represent the following areas:
Information technology
Facilities management
Financial operations and accounting
Human resources and payroll
Public relations, communications and marketing
Procurement
Printing and copying
Energy
Digital education
Travel
The task forces will deliver savings strategies this spring to a university-wide Steering Committee, chaired by Provost Susan Fritz and NU Chief Strategist James Linder, M.D. The Steering Committee in turn will deliver final recommendations to Bounds and the chancellors for consideration.
Bounds noted that any cut to the university's state appropriation would be exacerbated by funding trends over time. State funding to the university has grown at a much smaller rate than to other state agencies and slower than state spending overall. And NU is comprising a smaller share of the state's budget pie – 13 percent today, compared to 21 percent three decades ago.
Despite those trends, the university has built impressive momentum in growing enrollment to meet Nebraska's workforce needs, expanding its research enterprise, and sustaining the state's economy and quality of life. Today the work of NU's talented faculty and staff help grow Nebraska's economy by $3.9 billion annually – a 6-to-1 return on taxpayers' investment.
"This economic downturn will end," Bounds said. "And when it does, we want to be certain we've done everything possible to maintain our impact, preserve our quality and keep moving forward on the important work of growing the economy and transforming lives in Nebraska and around the world."