NU President discusses proposed budget cuts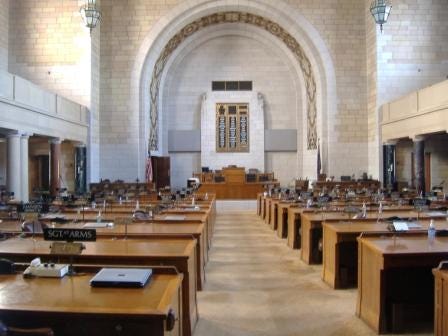 The legislature approved a new budget Tuesday.
It cuts about 13 million dollars from the University of Nebraska's budget.
Before this estimate, the cuts were at 43 million, a number that NU President Hank Bounds said could be catastrophic to the university's system.
"I want to protect the academic integrity of the university. We can't let a two year down turn in the economy have a decade long impact on the quality of our institution," Hank Bounds, NU president, said.
Because of smaller cuts, the state will be forced to take 173 million out of the rainy day fund to cover costs.
In a press conference earlier this week, Governor Ricketts expressed concerns about dipping into that rainy day fund.
"While that rainy day fund is there to help us during tough times we also have to remember that, in the long run, our revenues are exceeding our expenses," Governor Ricketts, said. "That's why making the appropriate cuts now is one of the ways we can make sure we have a budget that will be sustainable long term."
NU President Hank Bounds thinks reducing the cuts to the university's budget will improve the economic development of the city all together.
He sent this statement earlier.
"We are navigating a challenging period, but I am convinced that there have never been greater opportunities for the state, its public university and the private sector to work together to grow Nebraska's economy. I'm excited about joining with our partners to build a strong future for this state," Bounds, said.
Governor Ricketts spokesperson, Taylor Gage, says he expects the governor to take the full five days to review the budget before making a decision…
As far as tuition goes, the university says it's premature to say what the tuition increase will be, but will know more in the next couple of weeks.
The regents meet on June 1 and they will set the 2017–18 budget at that time, including tuition.