NU Soccer Beats Kansas 2-1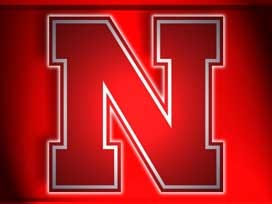 Junior Jordan Jackson and senior Colleen Goetzmann scored in each half as Nebraska (12-5-1, 5-3-1) survived a late scare in a 2-1 win over Kansas (5-12-0, 1-8-0) on Friday afternoon at the Nebraska Soccer Field. With the win, Nebraska has its most wins in a season since the 2005 team finished 14-8-1 and qualified for the NCAA Tournament.
The Huskers were in control from the kickoff, outshooting the Jayhawks 17-7 with a 7-3 shots on goal advantage. Nebraska took a 1-0 lead in the 24th minute when sophomore Morgan Marlborough sent a corner kick through the KU defense to the far post. Jackson received the ball and calmly knocked in her 10th goal of the season from four yards out.
7-0 when leading at the half this season, NU took little time gaining a 2-0 lead when Jackson took a pass from Marlborough across midfield and worked her way into the goalie box to create a shot. Her low attempt to the far post slowly rolled under the left arm of KU goalkeeper Kat Liebetrau before Goetzmann cleaned up the shot for her fourth goal of the season.
Holding the 2-0 lead with less than 10 minutes remaining, the Jayhawks created a rally after NU goalkeeper Tara Macdonald was whistled for a foul in the penalty box while attempting a save. Kansas' Whitney Berry converted the ensuing corner kick to make the score 2-1 before the Husker defense held on to preserve the victory.
Jackson's three-point match increases her season point total to 29 (10 goals, nine assists), while Marlborough's two-assist game gives her a Big 12-leading 43 points (16 goals, 11 assists). Marlborough has 92 career points and is one point shy of tying former Husker Kelly Rheem for eighth on the all-time list.
Macdonald tallied a pair of saves and is now 7-3-1 this season. The Austin, Texas native was one of seven Huskers to be honored on 2010 Senior Day following the game, joining Alexa Cardona (Lincoln, Neb.), Colleen Goetzmann (Omaha, Neb.), Katie Goetzmann (Omaha, Neb.), Brittany Goosen (Olathe, Kan.), Anna White (Warrensburg, Mo.) and Jaclyn White (Long Beach, Calif.).
The Huskers travel to Colorado for the regular-season finale next Friday, Oct. 29. The matchup against the Buffaloes will be televised by Fox Sports Rocky Mountain at 4 p.m. CST.