NU SOCCER: Ducks Fly Past Huskers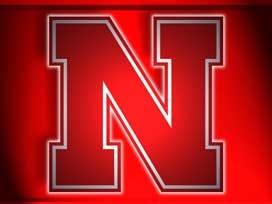 Posted By: Sports
sports@klkntv.com
Courtesy: NU Media Relations
Eugene, Ore. — The Nebraska soccer team suffered its first defeat of the season on Friday, losing to Oregon by a score of 0-1.
In the first half, Nebraska and Oregon battled for just over 20 minutes before seeing any action. Oregon began threatening in Husker territory and Kyra Fawcett got the first shot of the night off, but Nebraska's goalie Aubrei Corder came up with a big save to keep the game scoreless.
Senior Sydney Miramontez took Nebraska's first shot of the game (32′) but it was saved by Halla Hinriksdottir of Oregon. Courtney Claassen made another attempt to score two minutes later, but her shot went wide. Miramontez took a shot in the last minute of the first half, but it was saved by Hinriksdottir.
The Ducks put a lot of pressure on the Nebraska defense, firing six shots in the first half, but the Huskers stayed strong to keep Oregon out of the net. Corder had three saves in the first period to keep the score tied 0-0 heading into halftime.
The game remained scoreless until the 64th minute, when Oregon's Abby Morrow found the net to give the Ducks a 1-0 lead. Morrow's goal would be the only goal of the night.
Oregon outshot Nebraska 9-7. Miramontez and Claassen each had a pair of shots, while Meg Brandt, Amanda McClanahan and Haley Hanson each attempted one shot.
NU's Corder played the entire game at goalie and had five saves.
The Huskers continue action out west on Sunday, Aug. 28 when the team travels to Corvallis, Ore., to take on Oregon State beginning at 2 p.m. Fans can watch the Huskers on Pac-12 TV or follow the action live on twitter (@NebraskaSoccer).
Oregon 1, Nebraska 0
Friday, Aug. 26, 2016
Eugene, Ore.
Attendance: 620
Scoring Summary
63:18 – ORE 1, NEB 0 – Goal: Abby Marrow (ORE); Assist Bayley Bruner (ORE), Ashlee Schulz