NU softball hosts Illinois this weekend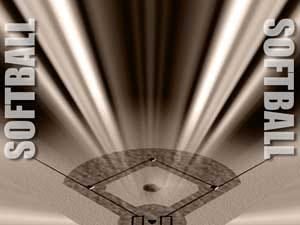 The Nebraska softball team opens up a short four-game homestand with a three-game series against Illinois on Friday and Saturday at Bowlin Stadium. In a change from the original schedule, Friday's doubleheader will now start at 3 p.m. and Saturday's finale will begin at 11 a.m.
Fans can purchase tickets for the series online at Huskers.com, over the phone by calling 1-800-8-BIG-RED or in person at the Bowlin Stadium ticket office, located at the main entrance to the stadium, behind home plate. Friday is Military Appreciation Day, and all active and retired military personnel will receive free admission into Friday's game. The Husker baseball team is also home this weekend and fans with a ticket to the baseball game will receive $1 admission into that day's softball game.
Saturday's series finale features several fan-friendly promotions. Seniors Ashley Hagemann and Nikki Haget, both Elkhorn, Neb., natives, will be honored during the game as part of Hometown Husker day. Kids can also participate in an easter egg hunt after the game and run the bases. The softball team will also sign autographs following the easter egg hunt.
Those fans unable to make it out to Bowlin Stadium this weekend can follow all of the action online. A free radio broadcast of all three games will be available on Huskers.com, with Nate Rohr providing the play-by-play commentary. HuskersNSide subscribers can also watch a live video stream of Friday's doubleheader. Free live stats will also be available on Huskers.com.
Nebraska enters Friday's doubleheader with a 21-14 overall record and a 4-2 record in Big Ten Conference play. The Huskers have won 10 of their last 12 games, but saw their season-high nine-game winning streak snapped when they lost both games of a doubleheader at Minnesota last weekend. Despite the disappointing doubleheader, Nebraska is still off to its best start in conference play since 2006. The Huskers are currently in fourth place in the Big Ten standings, trailing only one-loss Michigan and Ohio State (5-1) and undefeated Purdue (6-0).
NU has excelled at home this season, as the Huskers are a perfect 7-0 at Bowlin Stadium. The Huskers' seven-game win streak to open their home schedule marks the third-best start since Bowlin Stadium opened in 2002, trailing only a 13-0 start in 2006 and a 9-0 start in 2009. Overall, Nebraska has won 10 consecutive home games dating back to last season. Nebraska's current 10-game home winning streak is also its longest since winning 11 straight home games during the 2007 season.
Following this weekend's series, Nebraska concludes its homestand on Wednesday against Creighton.
Scouting the Illinois Fighting Illini (16-15 Overall, 2-4 Big Ten)
Illinois enters play this weekend with a 16-15 overall record after losing its last five games. The Fighting Illini were swept at Iowa last weekend, but won two of three at Minnesota and sit at 2-4 in Big Ten Conference play. Illinois and Nebraska share two common opponents this season in Minnesota and New Mexico State. The Huskers went 3-2 against those opponents, posting a 2-0 record against NMSU and a 1-2 mark at Minnesota last weekend. The Fighting Illini posted a 3-1 record against that duo, going 2-1 against Minnesota and 1-0 against New Mexico State.
Illinois is averaging just 2.8 runs per game this season. The Fighting Illini have been held to two runs in their last four games. In six Big Ten Conference games, Illinois has scored only 12 runs while being outscored 32-12. Illinois is allowing an average of 3.8 runs per game this season, but that number jumps to 5.3 runs per game in conference play.
Offensively, Illinois is batting .239 as a team, while slugging .321 and reaching base at a .335 clip. The Fighting Illini have scored only 89 runs this season, the second-fewest of any Big Ten team and 125 fewer runs than Nebraska. A pair of Illini are batting above .300 this season, led by 2010 first-team All-American Meredith Hackett. One of five seniors on the 16-player Illinois roster, Hackett leads the team in most offensive categories. She is batting a .309 with team-high totals of 29 hits, seven home runs and 21 RBIs. Her .596 slugging percentage is .172 higher than any other player, while her .430 on-base percentage also leads the team. Hackett is just 4-for-20 in Big Ten play this season, but three of her four hits have been home runs and she has driven in six of Illinois' 12 runs during the conference season.
Behind Hackett, Alex Booker is batting a team-high .314, although she has only started 19 of Illinois' 31 games. She is also tied for the team lead with four stolen bases and all 16 of her hits have been singles. Jess Perkins is batting .298 on the season. Perkins leads the Fighting Illini with 13 runs scored and ranks second with 25 hits and third with five doubles, 12 walks and six RBIs.
In the circle, Illinois has primarily relied on the junior duo of Pepper Gay and Jackie Guy. Gay has appeared in 25 of Illinois' 31 games this season, including a team-high 18 starts. She also leads the team with 11 complete games, four shutouts, two saves and 121.0 innings pitched. While throwing more than half of the Fighting Illini's total innings, Gay has compiled an 11-7 record and a 1.74 ERA that ranks third in the Big Ten. Opponents are hitting just .189 against her and have struck out 116 times, but Gay has also walked 89 batters. In conference play, Gay is 2-3 with a 2.52 ERA. She has allowed 19 hits and walked 27 in 25.0 innings in Big Ten play.
Guy is 5-8 on the year with a 3.73 ERA. She has made 20 appearances and 13 starts, tossing four complete games and a pair of shutouts in her 82.2 innings. Opponents are hitting .224 against her, but have produced 32 extra-base hits, including 20 doubles and 11 home runs. Forty-five percent of the hits Guy has allowed have gone for extra-bases, but she boasts a nearly 3-to-1 strikeout-to-walk ratio. Guy has allowed five home runs in four appearances in Big Ten play, posting an 0-1 record with a 6.07 ERA in conference action. Freshman Shelese Arnold (0-0, 4.20 ERA in 8.1 IP) rounds out the Illinois staff.
Illinois is led by Terri Sullivan, who owns a 405-278-2 record in 13 seasons with the Fighting Illini.
Series History
Nebraska and Illinois have met only once on the softball diamond, and it was a historic game for the Huskers. The two programs met on the first day of the 2006 NFCA Leadoff Classic in Columbus, Ga. Nebraska exploded for seven runs in the first inning, eight more in the second and five in the third. From there, the Huskers cruised to a 21-1 five-inning victory. The 21 runs marked the second-highest total in school history and is one of only two times in school history that Nebraska has totaled 20 runs in a game. The Huskers set a school record with 20 RBIs in the win, while Lizzy Rock tied the school record with five hits. Nine Huskers scored at least two runs in the win, while five produced at least two RBIs. Nebraska also homered four times in the victory.
Quick Hitters
The information below provides a quick glimpse of a few statistics and brief notes of interest as the Huskers host Illinois in a three-game series this Friday and Saturday at Bowlin Stadium.
Nebraska is 1-0 this month and owns an all-time record of 468-229 (.671) in the month of April.
Fourteen of NU's 35 games this season have come against teams ranked or receiving votes in the polls.
The Huskers have committed 47 errors and allowed 34 unearned runs through 35 games this season. In 55 games last year, Nebraska committed 43 errors and allowed only 14 unearned runs.
NU has allowed 138 runs through 35 games this season, after allowing 116 runs in 55 games last season.
The Huskers have scored 41 runs through their first six conference games this season, after scoring 59 total runs through their 18-game Big 12 schedule last season.
Forty-nine of the 138 runners who have scored against NU this season reached base by a walk or hit-by-pitch.
Overall, batters who have walked or been hit by a pitch score an average of 1.4 runs per game this season.
Nebraska has walked 135 batters this season, committed an error that allowed a hitter to reach base 34 times and hit 27 batters. Combining those totals equals 196 base runners, which is higher than the number of hits the Huskers have allowed this season (189).
Between the walks, hit batters and errors, NU is "giving" the opponent an average of 5.6 base runners per game.
Not a single Husker has started every game at the same position this season.
Brooke Thomason owns 24 career home runs, one shy of cracking Nebraska's all-time top 10.
Ashley Guile enters this weekend three RBIs shy of cracking the Nebraska all-time top 10.
Guile also enters this weekend with 198 career games played and 197 career starts.
Taylor Edwards enters this weekend with 98 career RBIs.
Give Me Five
Nebraska has scored at least five runs in each of its first six conference games this season, while averaging 6.8 runs per game in Big Ten play. Scoring five runs has proven to be a difficult task for Nebraska during past conference seasons. NU's active streak of five-or-more runs in six consecutive conference games ties for the longest stretch in school history, matching the mark set by the 1998 Huskers. Nebraska's total of six games with five-or-more runs in conference play is the highest for the program in an entire conference season since the 2007 team scored five runs six times in 18 Big 12 games. With 18 conference games remaining, the Huskers have an excellent chance at setting the record for most times scoring five runs in a conference season. Both the 1995 and 1998 Huskers scored at least five runs in 10 of their 16 Big 12 games. This year's group is just four shy of matching that total.
Revelle Earns 750th Career Victory
Freshman Mattie Fowler delivered a two-out, RBI single in the top of the eighth inning to lift Nebraska to a 5-4, extra-inning victory over Minnesota last Sunday. Fowler's hit not only helped the Huskers avoid a three-game sweep, but it gave Rhonda Revelle the 750th victory of her 21-year coaching career. Revelle is the 26th active Division I coach to reach the 750-win milestone.
Banda Chasing .400
Junior Gabby Banda brought her season average up to .400 last weekend at Minnesota. She is bidding to become only the third Husker to post a .400 batting average and the first since three-time All-American Ali Viola hit .424 in her senior season of 1998. Banda is already just the fifth Husker since that season to boast a .400 batting average at any point in the month of April.
Home Sweet Home
Nebraska is 7-0 at home this season and the Huskers have won 10 consecutive home games dating back to a loss to Texas Tech last season. The Huskers' seven-game winning streak to open their home schedule is the second-longest in the 11-year history of Bowlin Stadium, trailing only an 13-0 start in 2006 and a 9-0 start in 2009. Nebraska's current 10-game home winning streak is the third-longest in the history of Bowlin Stadium and the longest since winning 11 straight home games in 2007.
Banda at Her Best Defensively in Conference Play
In addition to having a breakout season at the plate, Gabby Banda has continued to play stellar defensive during conference play in her junior season. Banda has not committed an error defensively in any of Nebraska's first six Big Ten games, fielding each of her 17 chances perfectly. That is a noticeable achievement, as she is the only Husker who has fielded more than three chances without committing an error in conference play. Banda has been at her best defensively during the conference season. She owns a .951 career fielding percentage in league-games only, while posting a .906 career fielding percentage in non-conference and postseason games. Overall, Banda has committed only two errors over her last 23 conference games dating back to last season.