NU Softball adds talented transfer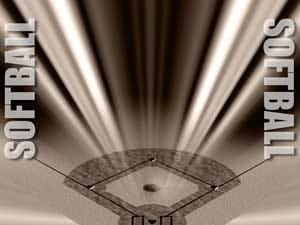 The Nebraska softball team has added a talented transfer to its roster, Head Coach Rhonda Revelle announced on Thursday, July 7. After spending the past two seasons at Arkansas, Courtney Breault will join the Huskers this fall and will be eligible to play immediately.
Breault's decision to transfer to Nebraska potentially fills a void for the 2012 Huskers. Nebraska must replace only two players from the 2011 season, when the Huskers posted a 41-14 record and finished with a No. 21 national ranking. Both players who must be replaced were four-year starters on the infield, and Breault was Arkansas' primary starting second baseman the past two seasons. Breault joins incoming freshman Mattie Fowler as the only new infield additions to the Husker roster this season.
"Courtney has the potential to help us immediately next season," Revelle said. "Not only does she play on the infield, but overall she has the talent and ability to contribute to the team regardless of where she plays."
Breault batted .272 with 14 doubles, nine home runs and 51 RBIs in her two seasons at Arkansas. She hit for power, posting a .429 slugging percentage, as nearly one-third of her hits went for extra bases. Breault also showed good plate awareness, drawing 38 walks in her Razorback career while finishing with more walks (23) than strikeouts (18) in 2011.
As a freshman, Breault earned a spot on the Southeastern Conference All-Freshman team and was named the SEC Player of the Week on May 3, 2010. She started 54 of Arkansas' 56 games at second base as a freshman and then an injury forced her to split time between second base and designated player in 2011.
Breault is one of four newcomers to a talented and experienced Husker roster in 2012. Also joining the team are Fowler, freshman outfielder Jordan Bettiol and freshman right-hander Emily Holt. The four newcomers will compete for playing time amongst a group of 13 returning players that includes six returning all-conference selections, the highest returning total in Husker history.
Courtney Breault Bio
At Arkansas (2010 & 2011)
Breault started 95 games the past two seasons at Arkansas, boasting a .272 batting average with 14 doubles, nine home runs and 51 RBIs. Breault also scored 27 runs and posted a .397 on-base percentage and a .415 slugging percentage in her two-year career as a Razorback.
As a freshman in 2010, Breault earned a spot on the Southeastern Conference All-Freshman team. She batted .277 that season while starting 54 of Arkansas' 56 games at second base. Breault added seven doubles, six home runs and 32 RBIs as a freshman. Early in her freshman season, Breault helped lead Arkansas to a 2-0 win over Nebraska in February at the NFCA Leadoff Classic. Against the Huskers, Breault homered and walk to account for two of the Razorbacks' three baserunners in the game. During SEC play, Breault ranked third on the team with a .313 batting average. She produced 25 of her 43 hits, four of her six home runs and 20 of her 32 RBIs in league play. Breault closed the regular season by earning SEC Freshman-of-the-Week honors on May 3, after going 5-for-7 with two home runs and seven RBIs in a three-game series against Ole Miss. Defensively, Breault posted a .941 fielding percentage.
In 2011, Breault batted .264 with seven doubles, three home runs and 19 RBIs. Although her average and slugging percentage dipped slightly as a sophomore, Breault worked eight more walks in 43 fewer plate appearances to increase her on-base percentage by .060. She also cut her strikeout total nearly in half, recording more walks (23) than strikeouts (18). Breault again produced an impressive early-season performance, going 2-for-3 with three RBIs in a 4-3 win over top-ranked and defending national champion UCLA on Feb. 18.In SEC play, Breault ranked second on the team with one home run and six RBIs, despite recording only 45 at bats. Defensively, Breault committed only five errors in 95 chances, including posting a perfect 1.000 fielding percentage in conference play.
High School
A native of Roseville, Calif., Breault attended Woodcreek High School. She was a four-year starter for the Timberwolves, including being the only freshman on the varsity roster in 2006 when Woodcreek was ranked 13th nationally by USA Today. A team captain as a junior and senior, Breault was a three-time all-league selection and was named to the all-area team as a sophomore and was named the Roseville Press Tribune's City Player of the Year as a senior. In her final year, Breault batted .408 and led the league in average, slugging percentage, on-base percentage and home runs. Breault was also a three-year letterwinner on the basketball court.
Personal
Courtney Breault was born on Nov. 12, 1991, and is the daughter of Kevin and Julie Breault. She has one brother, Connor.
Year Avg. GP-GS AB R H 2B 3B HR RBI BB SO OB% SLG% SB/ATT FLD%
2010 .277 54-54 155 17 43 7 0 6 32 15 33 .337 .439 1-1 .941
2011 .264 42-41 106 10 28 7 0 3 19 23 18 .397 .415 1-1 .947
Totals .272 96-95 261 27 71 14 0 9 51 38 51 .363 .429 2-2 .943