NU Softball at Creighton Wednesday night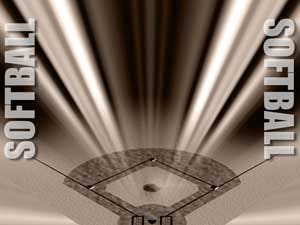 The 12th-ranked Nebraska softball team looks to get back on the winning track this week, when the Huskers travel to Omaha on Wednesday in search of a season sweep of in-state rival Creighton.
The Huskers are coming off back-to-back losses to fifth-ranked Texas last weekend, marking the first time Nebraska has lost consecutive games this season. The Huskers are anxious to get back on the field after two frustrating losses to the Longhorns. Texas led for only six defensive outs all weekend, as the Longhorns did not lead until the seventh inning of game one and did not lead until the eighth inning of game two.
A seventh-inning solo home run in game one lifted Texas to a 1-0 victory and a two-out, two-run home run in the seventh inning of game two forced extra innings, where the Longhorns won 4-3 on a steal of home following a botched squeeze attempt.
Nebraska had a chance to win both games against one of the nation's top teams but was unable to close out either game. The Huskers hope to finish against Creighton on Wednesday and sweep the season series from the Bluejays for the second straight year. Nebraska won the first meeting between the programs in Lincoln on March 30 by a score of 7-2.
In that game, junior right-hander Ashley Hagemann struck out a season-high 13 batters and tossed a two-hitter, with both hits being solo home runs. The first time through the order, Hagemann struck out eight Bluejays, including the first seven batters of the game.
Offensively, Nebraska took a 2-0 lead just two batters into the game when freshman Taylor Edwards broke the Husker freshman home run record with a two-run blast to center field. Amy Baker cut the lead in half with a solo home run in the top of the fourth inning, but Nebraska got the run back in the bottom of the frame on an RBI triple from junior Ashley Guile.
Senior Julie Brechtel then hit a two-run homer in the bottom of the fifth to push the lead to 5-1. After Christa Ruf's solo home run cut the lead to 5-2 in the top of the sixth, Nebraska wrapped up the 7-2 win with two runs in the bottom of the sixth. Sophomore Gabby Banda scored on a passed ball, before an RBI ground out from classmate Brooke Thomason scored junior Nikki Haget with the game's final run.
Taylor Edwards began her career against Creighton in grand fashion, reaching base safely in each of her four plate appearances. She finished 1-for-1 with a run scored, two RBIs, two walks and a hit-by-pitch. Brechtel finished 1-for-3 with a pair of RBIs. For Creighton, Baker's home run was the third of her career against Nebraska, as she has homered in each of her first three games against the Huskers.
Following Wednesday's game, Nebraska will travel to College Station, Texas, for a two-game series with the 22nd-ranked Texas A&M Aggies. Nebraska then returns home and closes the regular season by playing 10 of its final 13 games at Bowlin Stadium.
Scouting the Creighton Bluejays (16-17)
Creighton is 16-17 on the season after winning two of three games at Missouri State over the weekend. The Bluejays have won each of their three Missouri Valley Conference series this season. Since losing 7-2 at Nebraska on March 30, Creighton has won five of its last eight games, including a doubleheader split at Iowa State. CU features more freshmen (11) than returning players (10) on its 2011 roster. The Bluejays host a doubleheader with North Dakota on Tuesday.
Offensively, Creighton is averaging 3.6 runs per game while batting .263 as a team. The Bluejays have homered 29 times in only 33 games, led by sophomore slugger Amy Baker. Baker is batting .287 this season, but she has homered 13 times and driven in 26 runs. In an odd statistic, Baker has 27 hits this season – 14 singles and 13 home runs. Baker has also drawn 19 walks to post a .407 on-base percentage that complements a .702 slugging percentage. Christa Ruf is batting .271 and has added eight home runs while matching Baker with 26 RBIs. Baker and Ruff each hit solo home runs against Nebraska in the meeting in Lincoln this season. Among Creighton's starters, Ellen Homan is the lone Bluejay batting .300, as she is hitting .340.
Defensively, Creighton is allowing 3.8 runs per game and boasts a .964 fielding percentage. The Bluejays have used four pitchers this season who have combined for seven shutouts and a 3.18 ERA. Lincoln native Becca Changstrom is the CU ace, as she has started 18 of Creighton's 33 games and thrown more than half of the team's innings. Changstrom is 12-7 on the year with a 1.88 ERA and 116 strikeouts in 119.1 innings. Fellow freshman Brittany Telecky has seen the most action behind Changstrom, compiling a 2-1 record with a 4.80 ERA in 35.0 innings. Kylie Hovinga (2-3, 3.63 ERA in 34.2 IP) and Sammy Snygg (0-6, 6.62 ERA in 24.1 IP) round out the staff.
Husker History vs. Creighton
Nebraska has played more games against Creighton than any other program in school history. The Huskers and Bluejays have met 113 times entering Wednesday's contest, with Nebraska holding a 77-36 edge in the series. The Huskers' 77 wins in the series unofficially rank as the fifth-most victories against a single opponent in NCAA Division I history, according to research compiled by the Florida State media relations office. Head Coach Rhonda Revelle is 49-13 in her career against Creighton, including a 46-11 mark vs. Bluejay Head Coach Brent Vigness.
Nebraska had won 15 straight in the series – and 23 of 24 overall – before Creighton swept the season series for the first time ever in 2005. The Bluejays again swept the season series in 2008, the teams split the series in 2009 and NU posted its first season sweep in four years in 2010. The Huskers will look to make it back-to-back season sweeps on Wednesday. Nebraska is 29-20 all-time against Creighton in Omaha, and the Huskers have won two straight at the CU Sports Complex.
In the first meeting this season, Nebraska claimed a 7-2 win in Lincoln on March 30. Ashley Hagemann fired a two-hitter – both solo home runs – and struck out a season-high 13 batters to earn the win, while Becca Changstrom took the loss, allowing seven runs (five earned) on seven hits in a complete-game effort. Offensively, Taylor Edwards homered two batters into the game and added a pair of walks and a hit-by-pitch. Julie Brechtel also hit a two-run homer for the Huskers. For Creighton, Amy Baker and Christa Ruf each hit solo home runs.
Individually, Brechtel has been at her best against Creighton. Brechtel is 9-for-20 (.450) in seven career games against the Bluejays with three doubles, two home runs and eight RBIs. In three career games at the CU Sports Complex, Brechtel is 5-for-10 with a home run, two doubles and three RBIs. As a team, Nebraska's active players are batting .315 (29-for-29) with six doubles, one triple and four home runs against Creighton.
Quick Hitters
The information below provides a quick glimpse of a few statistics and brief notes of interest as No. 12 Nebraska travels to Omaha to face in-state rival Creighton on Wednesday:
The Huskers are 462-226 (.672) all-time in the month of April, including a 2-2 mark this season. April has historically been Nebraska's best month, as the Huskers own more victories and a better winning percentage in April than in any other month. However, Nebraska posted an 8-7 record in April last season, marking its first winning month of April in three years.
Nebraska has only been out-hit three times in 36 games this season.
The Huskers have outscored their opponents by an average of 4.1 runs per game this season.
Six of the Huskers' nine starters are averaging at least 1.0 hit per game.
NU has hit 41 home runs in 36 games this season, tying the school record for most home runs at the 40-game mark of a season.
Nebraska will move into a tie for fifth place on NU's all-time season home run chart with its next homer.
Nebraska is 9-2 in true road games this season. NU's nine road wins rank in a tie for sixth nationally.
Three of Nebraska's last four losses have been by a single run. The Huskers led in two of those three one-run losses and did not trail until the seventh inning in the third.
The Huskers have posted 10 shutouts this season, matching their total from last season and tying for the program's highest total since 2007. Nebraska has now recorded at least 10 shutouts in 12 of the last 14 seasons.
Junior right-hander Ashley Hagemann has allowed 12 home runs in her last 11 games, after allowing only five home runs in her first 19 games.
Hagemann enters play this week with 22 wins this season. One more win would move her into a four-way tie for ninth place on Nebraska's all-time season wins chart. A win would also move Hagemann into a tie for the third-most victories by a junior in school history.
Hagemann has 218 strikeouts this season, a total that ranks 10th nationally. With nine more strikeouts, she would tie her career best of 227 strikeouts, a mark that ranks 10th in Husker history.
Hagemann has struck out at least seven batters in each of her last eight starts, including four double-digit strikeout performances.
Huskers Chasing School Records
With 16 games remaining in the regular season, Nebraska is challenging several school records this season. If the season ended today, the Huskers would set school records for winning percentage, batting average, slugging percentage, on-base percentage and runs per game. NU would challenge several other cumulative records were it not for fewer games played than previous seasons, when a 56-game regular-season limit was not in effect.
Taylor Edwards Matches Ali Viola With 15-Homer, 50-RBI Season
Freshman Taylor Edwards homered against Texas on Sunday to produce her 15th home run of the season and her 50th RBI. Edwards is only the second Husker ever to hit 15 home runs and produce 50 RBIs in the same season. She joins exclusive company, as Ali Viola accomplished the same feat while earning first-team All-America honors as a sophomore in 1996 and as a senior in 1998, when she was a finalist for the Honda Award.
Run Scorers
Junior Nikki Haget leads Nebraska with 37 runs scored this season. Although she is the only Husker to score 30 runs this season, four of her teammates have scored at least 26 runs. If each of those four players score at least four more runs, Nebraska will have five players score 30 runs in a season for only the second time in school history. The 1996 Huskers are the only team in school history to have five players score 30 times in a season.
Husker Streaks Snapped Last Weekend
Nebraska saw several streaks snapped last weekend in a pair of one-run losses to No. 5 Texas at Bowlin Stadium. The Huskers lost back-to-back games for the first time all season and also lost their first home games of the season. On Saturday, Nebraska lost 1-0, falling to 22-1 on the season when holding the opponent to less than three runs. On Sunday, Nebraska scored first and led after six innings before falling 4-3 in eight innings. Entering the game, the Huskers had been 13-0 when scoring first this season, 20-0 when leading after six innings and 1-0 in extra-inning games.
Huskers Popular with the Home Crowd
Nebraska drew a school-record 1,960 fans for a matchup with No. 5 Texas on April 9 at Bowlin Stadium, bettering the previous mark of 1,844 fans for a 2003 NCAA Tournament contest against Iowa. The Huskers, who have matched the best start in school history at 30-6, have been popular with the home fans this season. Nebraska's average weekend attendance this season is 1,463 fans. Overall, the Huskers' average attendance this season is 1,063 fans per game. The highest average season attendance in school history came in 2004, when Nebraska ranked fourth nationally by drawing an average of 955 fans per game.
Striking Out
Junior right-hander Ashley Hagemann ranks second among all pitchers in the Big 12 Conference this season with 218 strikeouts. Hagemann entered last week as one of only 10 pitchers nationally with 200 strikeouts, and she currently ranks 10th nationally in strikeouts. Behind her impressive individual total, Nebraska ranks fourth in the league with 292 strikeouts as a staff. On a per-game basis, the Huskers are averaging 8.6 strikeouts per seven innings this season. That figure ranks just shy of the school record of 8.8 strikeouts per seven innings set in 2006.
Edwards Twins Both Reach Double Digit Homers
Freshmen twins Tatum and Taylor Edwards have combined to hit 25 home runs this season. Together, the duo has hit more home runs through 36 games than any other freshman class in Husker history. Tatum and Taylor have each reached double figures in home runs this season, becoming only the fifth and sixth Husker freshmen to hit 10 home runs in a season. Taylor has homered 15 times, while Tatum has added 10 home runs.