NU Softball hosts Texas this weekend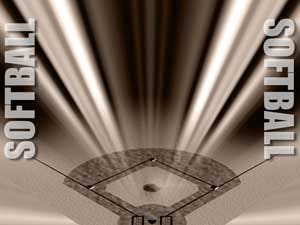 The 11th-ranked Nebraska softball team hosts its first Big 12 home games of the season this weekend, when the Huskers welcome fifth-ranked Texas to Bowlin Stadium for a matchup between the league's two highest ranked teams.
Saturday's 2 p.m. game features a Pepsi Pack the House promotion, where all general admission tickets – which includes a section of chairback seating – and all Pepsi products can be purchased for only $1. Sunday's finale is set for Noon.
Fans can purchase tickets for either game by visiting the Bowlin Stadium ticket office on game day, located at the main entrance behind home plate, by calling 1-800-8-BIG-RED or by visiting Huskers.com. Fans unable to make it out to the ballpark this weekend can follow all of the action on Huskers.com, which will offer a free video stream of both games. A free radio broadcast, with softball play-by-play announcer Nate Rohr calling all of the action, will accompany the video broadcast and a free audio-only broadcast for both games will also be available on Huskers.com.
The Huskers' first home Big 12 series of the year is a big one. The Longhorns are the only team unbeaten in league play, as Texas is 5-0 in conference action after scoring two runs in the bottom of the seventh inning for a 4-3 come-from-behind victory over 20th-ranked Texas A&M on Wednesday. While Texas sits atop the Big 12 standings, Nebraska is in third place. At 3-1, the Huskers and Missouri (5-1) are the only teams with one loss in league play.
Nebraska is in for a tough challenge this weekend against a Texas squad that has won 16 straight games and is the defending Big 12 champion. The Longhorns own the fourth-best winning percentage nationally and are a very balanced squad. The Texas offense ranks fifth nationally in batting average, ninth in slugging percentage, 12th in scoring, 14th in stolen bases per game and 15th in home runs per game. Defensively, Texas boasts the top fielding percentage in the country while ranking third nationally in ERA. Both of the Longhorns' primary pitchers rank in the top 12 nationally in ERA.
The Huskers are no slouch either. At 30-4, Nebraska is off to the best start in school history and ranks eighth nationally in winning percentage. The Huskers are averaging 6.4 runs per game and own the nation's 12th-best batting average and 21st-ranked slugging percentage, while ranking 17th in scoring and 23rd in home runs per game.
Nebraska has won its last three games and nine of its last 10. The Huskers have also excelled against ranked teams this season. NU is 5-2 against ranked opponents, including a 3-2 mark against the top 10 and a 1-1 mark against the top five.
Junior right-hander Ashley Hagemann ranks second nationally with 22 wins this season. She is the reigning Big 12 Pitcher of the Week and has allowed one earned run or less in each of her three Big 12 starts this season. Offensively, freshman Taylor Edwards leads all freshmen nationally with 14 home runs and 49 RBIs, while batting .422.
Scouting the Texas Longhorns (32-3 Overall, 5-0 Big 12)
The Texas Longhorns are 32-3 this season and 5-0 in Big 12 Conference play. Texas is the highest ranked Big 12 team in both the national rankings (fifth) and the NCAA RPI (third). The Longhorns are also the only unbeaten team in conference play this season. Texas has won 16 straight games heading into this weekend. The Longhorns are also 6-2 against ranked teams after defeating No. 20 Texas A&M, 4-3, on Wednesday. Nebraska and Texas share three common opponents this season in Florida, Kansas and Long Island. The Huskers went 4-0 against those teams, while Texas went 3-1.
Texas is perhaps the most complete team in the country, as the Longhorns excel both offensively and defensively. Texas ranks fifth nationally in batting average and 12th in scoring. The Longhorns possess both speed and power, as UT owns the nation's ninth-best slugging percentage and 15th-best home runs per game average, while ranking 14th nationally in stolen bases per game. Defensively, Texas' .985 fielding percentage is the best in the nation, while the Longhorns' team ERA ranks third.
Offensively, Texas is batting .351 and averaging 6.9 runs per game. Seven Longhorn starters are hitting .330 or better, led by reigning Big 12 Player of the Week Lexy Bennett. Bennett is batting .481 this season, a total that leads the Big 12 and ranked 11th nationally before she went 3-for-4 with a double, a triple and a home run on Wednesday against Texas A&M. Bennett has 10 doubles, nine home runs and 37 RBIs this season. She has been nearly impossible to get out in Big 12 play, reaching base safely in 14 of her 19 plate appearances, batting .688 (11-for-16) with a double, a triple, four home runs, 10 RBIs and a 1.625 slugging percentage.
In the circle, Texas boasts one of the top 1-2 pitching combinations in the nation. Sophomore Blaire Luna has built off a tremendous freshman season, when she was the Big 12 Pitcher of the Year and an NFCA All-American. Luna is 18-2 this season with a 1.08 ERA and 201 strikeouts in 130.0 innings. She ranks second nationally in shutouts (10), seventh in victories, 10th in ERA and 11th in strikeouts. Behind her is freshman Rachel Fox, who is 14-1 with a 1.02 ERA and 82 strikeouts in 89.1 innings. Kim Bruins (0-0, 7.00 ERA in 6.0 IP) rounds out the staff.
Husker History vs. Texas
Heading into their final matchups as conference opponents, Nebraska leads the all-time series, 18-17. Despite how close the series has been historically, the regular-season series has been a sweep in each of the last seven seasons. Nebraska swept Texas in 2004, 2007 and 2009, and the Longhorns swept the Huskers in 2005, 2006, 2008 and 2010. Texas has won three straight in the series, five of the last seven and 10 of the last 14. Nebraska has won the last four meetings at Bowlin Stadium dating back to 2005, and the Huskers are 8-3 against Texas all-time in Lincoln. Husker Head Coach Rhonda Revelle and Texas Head Coach Connie Clark have been the coaches in every all-time meeting, as Texas' first season of softball was 1997.
Last year, Texas began its run to the Big 12 Conference regular-season title by sweeping Nebraska on the first weekend of league play. The 15th-ranked Longhorns plated eight two-out runs while cruising to a 9-0 five-inning victory in the first game. Texas recorded 10 hits in only 20 at bats and added three doubles and nine walks. Nebraska was held to only one hit by Blaire Luna, who tossed a one-hit shutout and struck out seven in 5.0 innings.
Game two was much closer, but Nebraska again came up short, 4-1. The Huskers were held to two hits in the loss, but Gabby Banda's RBI double in the top of the second inning tied the score at 1-1. Texas took the lead for good in the fourth and Luna struck out 14 in a complete-game two-hitter.
Quick Hitters
The information below provides a quick glimpse of a few statistics and brief notes of interest as No. 11 Nebraska hosts No. 5 Texas in a key Big 12 series this weekend at Bowlin Stadium:
The Huskers are 462-224 (.673) all-time in the month of April. April has historically been Nebraska's best month, as the Huskers own more victories and a better winning percentage in April than in any other month. However, Nebraska posted an 8-7 record in April last season, marking its first winning month of April in three years.
Nebraska has out-hit 30 of its 34 opponents this season, and the Huskers have only been out-hit twice. NU is 29-1 when out-hitting its opponent and 0-2 when being out-hit.
NU has been held to fewer than five hits only twice in 34 games. Both of those instances came against the nation's No. 1-ranked team, as the Huskers were held to four hits in a 6-1 loss to Arizona on Feb. 11 and totaled four hits in a 1-0 victory over Florida on March 12.
Nebraska is 5-2 against ranked teams this season, including a 3-2 mark against the top 10.
The Huskers are 23-0 this season when scoring first and 13-0 when scoring in the first inning.
Nebraska is 22-0 when holding the opponent to two runs or less.
The Huskers have outscored their opponents by an average of 4.4 runs per game this season.
Seven of the Huskers' nine starters are averaging at least 1.0 hit per game.
Nebraska is 9-2 in true road games this season. The nine wins have matched the Huskers' highest road win total in the past five years. NU's nine road wins also ranks in a tie for the sixth most road wins of any team in the country this season.
The Huskers have posted 10 shutouts this season, matching their total from last season and tying for the program's highest total since 2007. Nebraska has now recorded at least 10 shutouts in 12 of the last 14 seasons.
Junior right-hander Ashley Hagemann has allowed 14 runs in her last 47.1 innings (2.07 ERA), dating back to the fourth inning of a doubleheader at New Mexico State on March 19. During that stretch, all 14 runs Hagemann has allowed have scored off of home runs, as Hagemann has allowed nine home runs during that stretch, after allowing only seven home runs in her first 103.3 innings this season.
Hagemann has allowed one earned run or less in each of her three Big 12 starts this season. In those three starts, Hagemann is 3-0 with one shutout and a 0.67 ERA in 21.0 innings. She has added 26 strikeouts against only five walks, while holding opposing hitters to a .151 average.
Hagemann enters play this weekend with 22 wins this season. One more win would move her into a four-way tie for ninth place on Nebraska's all-time season wins chart. A win would also move Hagemann into a tie for the third-most victories by a junior in school history.
In only 34 games, freshman Taylor Edwards has homered 14 times and produced 49 RBIs. Her home run and RBI totals are both the highest by a Husker since the 2000 season. Edwards is on pace to become only the second Husker ever to hit 15 home runs and produce 50 RBIs in the same season. Three-time All-American Ali Viola accomplished that feat in both 1996 and 1998.
Don't Walk
Junior right-hander Ashley Hagemann has done an impressive job limiting her walks over the past few weeks. Since walking five batters at New Mexico State on March 19, Hagemann has walked only eight batters in her last six appearances, which total 44.0 innings. During that stretch, Hagemann has also struck out 61 batters, as she boasts a nearly 8-to-1 strikeout-to-walk ratio.
In February, Hagemann appeared in 14 games and allowed 42 walks in 69.2 innings, an average of 4.2 walks per seven innings. Hagemann also walked three-or-more batters in eight of her 14 appearances in February. Her control has been much better since Nebraska's off week the first week of March. In four weeks of play since that off week, Hagemann has again appeared in 14 games, but has issued only 19 walks in 81.0 innings, an average of 1.6 walks per seven innings. In her last 14 appearances, Hagemann has walked more than two batters in a game only twice. She has also not allowed a walk in five of those 14 appearances. Hagemann has not walked a batter in four of her last 11 starts, after entering this season having not allowed a walk only twice in 42 career starts.
Striking Out
Junior right-hander Ashley Hagemann ranks third among all pitchers in the Big 12 Conference this season with 200 strikeouts. Hagemann entered the week as one of only 10 pitchers nationally with 200 strikeouts, and behind her impressive individual total, Nebraska ranks fourth in the league with 274 strikeouts as a staff. On a per-game basis, the Huskers are averaging 8.6 strikeouts per innings this season. That figure ranks just shy of the school record of 8.8 strikeouts per seven innings set in 2006.
Edwards Twins Both Reach Double Digit Homers
Freshmen twins Tatum and Taylor Edwards combined to hit three home runs in three games last weekend, bringing their total to 24 home runs between them. Tatum homered twice at Kansas for her ninth and 10th home runs of the season, while Taylor broke the Nebraska freshman record with her 14th homer of the season against Creighton. Together, the duo has hit more home runs through 34 games than any other entire freshman class in Husker history. Tatum and Taylor have each reached double figures in home runs this season, becoming only the fifth and sixth Husker freshmen to hit 10 home runs in a season.
Anti-Theft Protection
Freshman catcher Taylor Edwards has put up eye-popping numbers at the plate this season, but her offensive prowess has overshadowed her play behind the plate. Edwards has yet to commit an error in 254 chances at the catcher position. Edwards has also been stellar at holding the opponent's running game in check. She has thrown out seven of the 17 runners who have attempted to steal against her this season (41 percent), while picking off one runner.
Edwards' strong arm has discouraged opponents from running on her, as she has not allowed a stolen base in 13 straight games dating back to March 13. During that stretch, opponents have only attempted two stolen bases and been thrown out both times. Through four conference games, opponents are 0-for-1 stealing against Edwards, as Nebraska is the only Big 12 team who hasn't allowed a stolen base in league play this season.
Hagemann Named Big 12 Pitcher of the Week
Junior right-hander Ashley Hagemann was named the Big 12 Pitcher of the Week, the conference announced on Tuesday. The award was the first of the season for Hagemann and the second of her career. Hagemann pitched every inning for Nebraska last week, leading the Huskers to a 3-0 record. She was dominant in each start, posting a 3-0 record with one shutout and a 1.00 ERA. In 21.0 innings, Hagemann allowed only eight hits, as opposing batters hit .119 against her. She added 31 strikeouts – an average of 10.3 per game – and walked only three.
In a 7-2 win against Creighton in mid-week action, Hagemann tossed a two-hitter and struck out a season-high 13 batters without issuing a walk. Hagemann struck out the first seven batters of the game against Creighton and eight of the first nine Bluejays to come to the plate. Hagemann then tossed a one-hit shutout in a 4-0 victory at Kansas on Saturday, adding seven strikeouts as only one Jayhawk advanced past first base in the game. She took a no-hitter into the sixth inning of that game, allowing only a single. In game two, Hagemann tossed a five-hitter and allowed one run, while striking out 11 and walking only one.
Tatum Edwards & Brooke Thomason Post Big Weekends
Freshman Tatum Edwards and sophomore Brooke Thomason carried the Husker offense last weekend, when Nebraska swept a two-game series at Kansas. The duo combined to go 10-for-16 (.625) with seven runs scored, one double, four homers and seven RBIs. The rest of the Husker lineup was 9-for-43 (.209) with four runs scored, one double, no home runs and four RBIs.
Edwards was 6-for-7 on the weekend with a double, two home runs and five RBIs. After going 2-for-3 with a three-run homer on Saturday, Edwards went 4-for-4 with a double, another homer and two RBIs on Sunday. The four hits were a career high. Thomason also homered in both games, finishing 4-for-9 with three runs scored and two RBIs. She went 3-for-4 in Saturday's win with a towering home run.
Stat of the Week
Nebraska has hit at least one home run in 13 of its last 14 games, being held without a home run only in the series finale at Oklahoma on March 27. During the 14-game stretch, the Huskers have hit 26 home runs, including recording at least two home runs in seven of the last nine games. Individually, eight Huskers have homered during the recent power surge. Freshman twins Tatum and Taylor Edwards have each homered six times in the last 14 games, while senior Heidi Foland has gone deep four times, sophomore Brooke Thomason has homered three times and senior Julie Brechtel has hit two home runs. Juniors Madison Drake and Ashley Guile, along with sophomore Gabby Banda, have each homered once during the streak.
Huskers Ranked 16th in NCAA RPI
The NCAA released its third weekly RPI report on Wednesday, and Nebraska dropped five spots to No. 16 in the rankings. The Huskers are one of eight Big 12 teams ranked in the top 30 of the poll, along with Texas (3rd), Oklahoma (6th), Missouri (8th), Baylor (10th), Oklahoma State (23rd), Texas A&M (27th) and Texas Tech (28th). Kansas (45th) and Iowa State (76th) round out the rankings, as the Big 12 is the only league with every team in the top 80.
The Huskers own impressive wins this season against the RPI's top teams. Nebraska owns wins over No. 5 Florida and No. 6 Oklahoma, and the Huskers are 4-2 against the RPI top 25 and 6-2 against the top 50.