NU Softball team to play at UNO for first time since 1979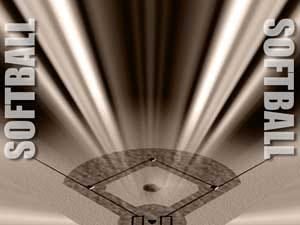 The Nebraska softball team continues its eight-game road trip with four road contests this week, beginning with a Wednesday trip to Omaha to face Nebraska-Omaha at Westside Field at Westbrook at 6 p.m. The Huskers then travel to Ohio State this weekend for a key Big Ten Conference series.
Wednesday's game was originally scheduled to be played in Lincoln, but was moved to Omaha after the March 20th meeting between the in-state schools was moved to Bowlin Stadium due to inclement weather. Husker fans who had a ticket for Wednesday's game can present that ticket in Omaha to receive free admission into the game at Westside Field at Westbrook.
The switch in the schedule also gave Nebraska its longest stretch of true road games in school history. The Huskers are currently 1-2 on their eight-game road trip, after losing the final two games of a three-game series at Iowa last weekend. NU also played eight straight road games in March of last season, posting a 6-2 record on that trip.
Nebraska is 26-16 overall this season after a disappointing series loss at Iowa last weekend. The Huskers won the first game and were poised to earn a series victory in game two, only to see Iowa rally. Nebraska led the Hawkeyes by a run in the bottom of the seventh inning of game two, but Iowa rallied to score twice in its final at bat. Then in Sunday's finale, Iowa again scored twice in its final at bat, breaking a 4-4 tie with a pair of runs in the bottom of the sixth inning. The Huskers' comeback attempt came up short in the top of the seventh, as they stranded the tying runners on first and third.
The 1-2 record at Iowa last weekend dropped the Huskers to 4-7 on the road this season. Nebraska has been a different team on the road, as the Huskers are 11-0 at home. Pitching and defense have been the trouble spots for Nebraska on the road this season. The Husker offense is hitting .289 and averaging 6.5 runs per game in 11 home games this season. In 11 road games, the offense has put up similar numbers, batting .276 and averaging 5.5 runs per game.
Defensively, Nebraska owns a 1.07 ERA, a .968 fielding percentage and the Huskers are allowing only 1.5 runs per game at home. But on the road, NU has posted a 4.36 ERA, a .942 fielding percentage and allowed an average of 5.3 runs per game. The Huskers have fallen behind in each of their last nine road games, losing seven of those games. On the flip side, Nebraska has had the lead in five of its last six road games, but lost three of those leads.
Nebraska is facing UNO on the road for the first time since 1979 on Wednesday.
Scouting the UNO Mavericks (16-13)
Nebraska-Omaha is down to its final seven games of the regular season, as the Mavericks will not play a full schedule in their first year of reclassifying to the Division I level. UNO has won three straight games and six of its last seven heading into Wednesday's matchup. Only two games in that stretch have come against Division I opponents, as UNO split a home doubleheader with South Dakota on April 4. Overall, the Mavericks are 14-13 against Division I opponents this season.
The Mavericks are led by a strong pitching staff that boasts a 1.48 ERA, while holding opponents to only 2.2 runs per game. UNO is not included in the weekly NCAA statistical rankings due to its reclassifying status, but the Mavericks' ERA would rank 11th nationally. Offensively, UNO is batting .260 as a team and is averaging 3.4 runs per game.
Individually, Lindsay Redding and Tonya Peterson are the only two Mavericks hitting above .300 this season. Redding leads the team with a .317 average, 16 runs scored, 26 hits and 10 stolen bases. Peterson is batting .313 with four doubles and 11 RBIs. Hitting just under .300 are Ashley Lynch, Amber Lutmer, Lauren Larson and Katelyn Hinton. Lynch and Lutmer are both batting .296, and Lutmer leads the team with seven home runs, 26 RBIs, 17 walks, a .648 slugging percentage and a .444 on-base percentage. Larson is hitting .289, while Hinton is batting .287 with a team-high eight doubles. She has also added four home runs and 21 RBIs.
In the circle, Dana Elsasser has been outstanding in her sophomore season. Elsasser has started 16 of UNO's 29 games and compiled a 9-6 record with a 1.04 ERA in 94.2 innings. She has thrown five shutouts and picked up one save, while striking out 70 and walking only 27. Opponents are hitting just .179 against her and have produced only 11 extra-base hits, including just one home run. Kat Barrow has been excellent as well, posting a 5-5 record and a 1.41 ERA in 79.2 innings. Opponents are hitting only .217 against her and she has struck out 51 and walked 18, while tossing one shutout. Ashton Hughes (2-2, 4.77 ERA in 14.2 IP) rounds out the Maverick staff.
UNO is led by Jeanne Scarpello, who is in her 13th season as a Maverick. Scarpello is UNO's all-time winningest coach, as she brings a 555-176-1 career record into Wednesday's matchup.
Series History
Nebraska and UNO are meeting for the first time in Omaha since 1979. The Huskers lead the all-time series, 12-10. Nebraska has won seven of the last eight meetings, after the Mavericks won seven of the first nine meetings. The Huskers are 5-4 all-time in road games at UNO
UNO is in its first season of reclassifying to the Division I level. The Mavericks figure to be a regular on Nebraska's non-conference schedule in future years, following a similar path as South Dakota and South Dakota State, who have each been on the Huskers' schedule every season since beginning their respective transitions to the Division I level.
The teams met in Lincoln on March 20, marking their first meeting since 1982. Nebraska came from behind to edge UNO, 2-1 at Bowlin Stadium. In a classic pitcher's duel, Ashley Hagemann struck out a season-high 14 batters while firing a four-hitter and allowing only one run. For UNO, Dana Elsasser tossed a complete-game, six-hitter, allowing two runs, but only one was earned. UNO's lone run scored in the top of the first inning on a bases-loaded walk. The Huskers were held scoreless until the fourth, when Nebraska tied the game on Courtney Breault's RBI ground out, then took the lead on a Maverick error. Taylor Edwards had two hits for Nebraska in the win, while no other player had more than one hit for either team. Ashley Guile and Tatum Edwards both doubled for Nebraska, while Emma Wright added a double of her own for UNO.
Husker hitting coach Diane Miller has ties to UNO, as she began her coaching career as an assistant coach for the Mavericks from 1993 to 1995. She joined a UNO staff led by head coach Mary Yori, the older sister of Husker women's basketball coach Connie Yori.
Quick Hitters
The information below provides a quick glimpse of a few statistics and brief notes of interest as the Huskers head to Omaha to play UNO on Wednesday.
Nebraska is 6-2 this month and owns an all-time record of 473-231 (.672) in the month of April.
The Huskers are 4-7 on the road this season, including 2-3 in non-conference play.
NU has allowed 157 runs through 42 games this season, after allowing 116 runs in 55 games last season.
The Huskers have committed 55 errors and allowed 41 unearned runs through 42 games this season. In 55 games last year, Nebraska committed 43 errors and allowed only 14 unearned runs.
Twenty-six percent of the runs Nebraska has allowed have been unearned (41 of 157).
Nebraska is allowing an average of 1.0 unearned run per game.
Thirty-seven percent of the runners who have scored against Nebraska (58 of 157) reached base by a walk or HBP.
Overall, batters who have walked or been hit by a pitch score an average of 1.4 runs per game this season.
Fifty-five percent of the runners who have scored against Nebraska (87 of 157) reached base on a walk, HBP or error.
Nebraska is "giving" the opponent an average of 2.1 runs per game this season when combining unearned runs and runners who have scored after reaching base on a walk or hit-by-pitch.
Nebraska has let the opponent reach base more this season on walks, hit batters and errors (238), than the opponent has earned its way on via a hit (218).
Between the walks, hit batters and errors, NU is "giving" the opponent an average of 5.7 base runners per game.
In its 16 losses, Nebraska has allowed 28 unearned runs (1.8 per game), walked and hit 105 (6.6 per game) and allowed a walk or hit batter to come around and score 41 times (2.6 per game).
Taking out any overlap from the totals above, errors and free passes are costing NU 3.8 runs per game in its losses.
The Huskers have scored 78 runs through their first 12 conference games this season, after scoring 59 total runs through their 18-game Big 12 schedule last season.
Ashley Guile owns 99 career walks. Only three players in school history have walked 100 times.
Huskers Hitting Well in Conference Play
Through four weekends of Big Ten Conference play, the Husker hitters have put up impressive numbers. Although Nebraska is batting only .271 as a team in conference play, the Huskers rank second in the league with 78 runs scored, 70 RBIs and 59 walks, fifth with nine home runs and a .418 slugging percentage. Through 12 games, Nebraska has already surpassed its totals from last season's entire 18-game Big 12 Conference schedule in several categories.
The Huskers scored 59 runs in 18 Big 12 games in 2011, and this year Nebraska has scored 78 runs through its first 12 Big Ten games. The Huskers have also doubled 17 times this season after totaling 12 doubles during last year's conference slate. Nebraska's 70 RBIs are also 12 more than last season's conference total. The Huskers are hitting .059 points better in conference play this season than last, while improving their slugging percentage .053 points and their on-base percentage .011. Most importantly, Nebraska is averaging 6.5 runs per game in conference-only games this season, after averaging 3.3 runs per game in Big 12 play last season. The Huskers have scored at least five runs in 10 of their first 12 Big Ten games this season, after scoring five runs only four times in 18 Big 12 games a season ago.
Individually, several Huskers have eclipsed team highs from last year's Big 12 schedule. No Husker had more than two doubles in Big 12 play in 2011, but this season, junior Gabby Banda (6) and sophomore twins Tatum (4) and Taylor (3) Edwards have eclipsed that total through the first 12 Big Ten Conference games. Taylor Edwards led Nebraska with 12 RBIs in conference play last season, but junior Brooke Thomason has already driven in 19 runs in conference play this spring and classmate Courtney Breault has 11 RBIs. Taylor Edwards also walked a team-leading 14 times in Big 12 games last season, and she has passed that total with 18 walks in 12 Big Ten games this year. Nebraska also failed to record a triple in any of its 18 Big 12 games last season, but seniors Madison Drake and Nikki Haget have each recorded a triple in a Big Ten game this season.
Limiting Walks Key to Husker Pitching Success
Nebraska's pitching staff has struggled with walks this season, as the Huskers have walked 162 batters, the third-highest total in the Big Ten. NU is averaging 4.3 walks per seven innings this season. Nebraska is 19-6 on the year when allowing four walks or fewer, and the staff owns a 1.45 ERA in those 25 games. But when allowing five or more walks, Nebraska is just 6-11 with a 5.19 ERA.
Nebraska has allowed one earned run or less in 21 of its 25 games where it allowed four or fewer walks, including eight shutouts. Contrastly, the Huskers have allowed at least four runs in 16 of their 17 games when they've walked five or more batters. Nebraska is allowing an average of 2.0 runs per game when it walks less than five batters and 6.3 runs per game when it walks five or more batters.