NU Swimming and Diving: Pair of Huskers earn Big Ten honors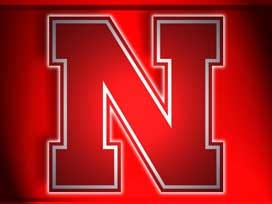 Posted By: Sports
Lincoln, Neb.- Anna Filipcic and Jordan Ehly both earned honors from the Big Ten for their performances this past weekend against Northern Iowa. Filipcic was named Big Ten Diver-of-the-Week, while Ehly was named Big Ten Freshman-of-the-Week.
This is Filipcic's third time earning the honor this season and fourth time a Husker has earned the award this season. Filipcic captured two first-place finishes against Northern Iowa in the one-meter (298.20) and three-meter (329.25) dives.
This is Ehly's first time receiving Big Ten Freshman-of-the-Week. The Las Cruces, N.M., native earned victories in the 200-yard individual medley (2:07.48) and 100-yard breaststroke (1:05.30).
The Nebraska swimming and diving team will be back in action Saturday, Jan. 10, in Fort Myers, Fla., to take on Florida Gulf Coast. The Huskers next and final home meet will be a two day event against Washington State. That meet will begin at 5 p.m. on Friday, Jan. 30, and 10 a.m. on Saturday, Jan. 31. Check back in to Huskers.com for any and all updates regarding the Nebraska swimming and diving team.