NU T&F: Daniels Leads Huskers on First Day of Season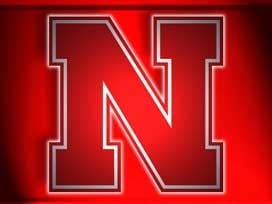 Posted By: Sports
sports@klkntv.com
Courtesy: UNL Media Relations
LINCOLN, Neb. – The Nebraska track and field team captured three event titles on day one of the season-opening Holiday Inn Invitational on Friday night in front of 1,570 spectators at the Bob Devaney Sports Center Indoor Track.
Chris Daniels highlighted the day for the Huskers by winning the weight throw with his third personal-best throw of the day – 60-10 3/4 (18.56m) – on his last attempt. The junior from Canton, Ohio entered the day with a PR of 59-5 (18.11m), but set a new best on his second, third and sixth attempts of the day.
"You've just got to get one throw in, then go after it," Daniels said. "So I was able to put in more and more intensity and get better and better to throw farther. This indoor season is really big for me to help my team, and I really want to place at the Big Ten meet, so throwing 65-plus feet is what my goal is."
Jazmin McCoy won the women's long jump with her first leap of 19-4 (5.89m). It was the senior's first-ever long jump title in four career Holiday Inn Invitationals. Nicole Colonna took first place in the women's mile with a personal-best time of 5:06.96, nine seconds better than her previous best. Freshman Elsa Forsberg was second with a time of 5:08.28.
Freshman Mike Mitchell finished second in the long jump in his first collegiate meet. The Ladera Ranch, California product notched a mark of 23-8 3/4 (7.23m) to earn runner-up honors. Elijah Lucy was third after jumping 23-2 3/4 (7.08m).
Bonnie Smith opened the season by placing third in the 3,000 meters in 10:12.91. Nick Percy was third in the weight throw at 59-10 1/2 (18.25m).
Kristen Dowell (8.83) and Luke Siedhoff (8.28) were the leaders in the women's and men's 60-meter hurdles qualifying rounds, respectively.
Oklahoma State's Kaela Edwards set an NCAA and Devaney Center record in the 1,000 meters with a time of 2:40.79. Nebraska's Haley Harsin was fourth at 2:58.48. Ty Moss was fourth in the men's 1,000 meters at 2:28.50. Ashleigh Carr finished fifth in the 800 meters with a personal-best time of 2:15.03. Patrick Letz was fifth in the 3,000 meters at an indoor-best 8:43.82.
The meet resumes on Saturday at Noon. The final event – the men's 4×400-meter relay – will begin at 4:40 p.m.