NU T&F, Five Huskers Earn All-American Honors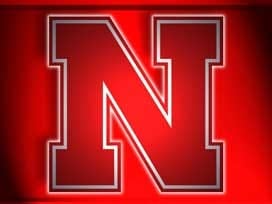 Posted By: Sports
The U.S. Track & Field and Cross Country Coaches Association (USTFCCCA) announced the official list of 2012 USTFCCCA All-Americans on Tuesday. Five Huskers earned first-team All-America accolades for their performances at the NCAA Outdoor Championships in Des Moines, Iowa last week and an additional four Nebraska track and field athletes received second-team All-America honors.
Chad Wright, the 2012 Discus National Champion, led the distinguished group of Huskers earning first-team awards, as Tyler Hitchler and Morgan Wilken also took home honors in the discus. Bjorn Barrefors received first-team accolades in the decathlon, while Luke Pinkelman was named a first-team All-American in the shot put.
Under the USTFCCCA system, first-team USTFCCCA All-America honors are awarded to those who earn any portion of a team point at the national championships, or reach an eight-entrant final. Second-team All-America honors are handed out to those whose final placing in the national meet range from ninth to 16th place. Those who participated at the final site but did not place in the meet's top 16 are listed as honorable mention for the All-America award.
First-Team All-Americans
Chad Wright- Discus
Tyler Hitchler- Discus
Morgan Wilken- Discus
Bjorn Barrefors- Decathlon
Luke Pinkelman- Shot Put
Second-Team All-Americans
Miles Ukaoma- 400m Hurdles
Chris Phipps- Long Jump
Ashley Miller- 1,500 Meters
Mara Griva- Triple Jump
Honorable Mention All-Americans
Mara Griva- Long Jump
Anna Weigandt- Triple Jump
Marusa Cernjul- High Jump
John Welk- 4×100
Dexter McKenzie- 4×100
Bobby Carter- 4×100
Tim Thompson- 4×100