NU T&F: Five Huskers Earn NCAA Championships Bids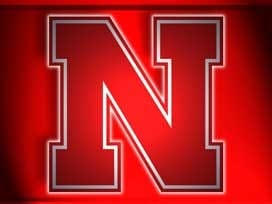 Posted By: Sports
Five Huskers Earn NCAA Championships Bids

Austin, Texas – Five members of the Nebraska track and field team punched their tickets to the NCAA Championships with their performances on Thursday at the NCAA West Preliminary Round at Mike A. Myers Stadium on the University of Texas campus.
Over the course of the three-day meet, the Huskers will compete to earn top-12 finishes in their events to secure a bid to the national meet in Eugene, Ore., in two weeks.
On a first day that featured strong wind and two lightning delays, Nick Percy (discus), Tierra Williams (long jump), Jazmin McCoy (long jump), James White (high jump) and Landon Bartel (high jump) became the first five Huskers to lock in a spot at the NCAA Championships. Four of the five qualifiers were freshmen or sophomores.
Percy, a freshman from Ventnor, England, threw the discus 182-8 (55.69m) on his second attempt to finish ninth in the event and become the first Husker to qualify.
Williams, a sophomore from Auburn, Neb., will make a repeat trip to nationals after unleashing the best jump of her career, 20-10 1/2 (6.36m) on her first jump. She finished first in her flight and sixth overall. McCoy, also a sophomore, jumped 20-5 3/4 (6.24m) on her last attempt to fnish ninth in the competition. The Kansas City, Mo., native will also make a repeat trip to nationals.
White, a senior high jumper from Grandview, Mo., will make his first NCAA Outdoor Championships appearance after clearing a season-best 7-2 1/2 (2.20m) on his first try to place fifth. Bartel, a freshman from Ashland, Mo., cleared 7-1 1/2 (2.17m) and finished ninth to earn his first NCAA bid.
In preliminary action, Drew Wiseman advanced to Friday's 400m hurdle NCAA quarterfinal with a time of 51.88, good for second in his heat and the 15th-fastest time overall.
Levi Gipson and Jake Bender both qualified for the 400-meter quarterfinal. Gipson's time of 47.03 was 20th overall and was fourth-best among non-automatic qualifiers to earn him a bid. Bender earned an automatic bid, charging down the stretch to finish second in his heat at 47.05.
Shawnice Williams advanced to the 800-meter quarterfinal by running 2:09.52. She earned the final non-automatic qualifying spot in the field.
Competition will continue on Friday at Noon with the women's discus. Fans can follow live results or watch the action via a free live stream, which begins at 4:30 p.m. (CT).
Huskers Advancing to the NCAA Championships in Eugene, Oregon
Nick Percy, Discus (9th)
Tierra Williams, Long Jump (6th)
Jazmin McCoy, Long Jump (9th)
James White, High Jump (5th)
Landon Bartel, High Jump (9th)
Huskers Advancing to NCAA Quarterfinals on Friday
Drew Wiseman, 400m hurdles
Levi Gipson, 400m
Jake Bender, 400m
Shawnice Williams, 800m