NU T&F: Huskers Close Home Slate with Nebraska Invitational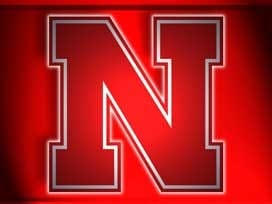 Posted By: Sports
http://www.huskers.com/ViewArticle.dbml?DB_OEM_ID=100&ATCLID=210076294
Huskers Close Home Slate with Nebraska Invitational
• The Nebraska track and field team hosts the Nebraska Invitational on Saturday at Ed Weir Stadium at Noon. It marks the final home meet and final regular-season meet of the 2015 season, as the Huskers tune up for the Big Ten Outdoor Championships next week in East Lansing, Mich.
• The Huskers are coming off 10 event wins at the Musco Twilight last Saturday in Iowa City, Iowa. Facing off against four other Big Ten schools, the Huskers were strong in the men's long jump and women's triple jump. Four of the top five men's long jumpers were Huskers, led by Nikita Pankins' season-best 24-5 1/2 (7.45m) to win the event. On the women's side, Ellie Ewere won the triple jump (42-1 1/4, 12.83m), while Mollie Gribbin, Angela Mercurio and Danielle Jones were third, fourth and fifth.
• The men's high jump is shaping up to be a strong event again as the Huskers draw closer to the Big Ten Outdoor Championships. James White cleared 7-2 1/4 (2.19m) to win the Musco Twilight and take the lead in the Big Ten. He is tied for 12th nationally and now ranks tied for ninth in NU outdoor history. Landon Bartel jumped 7-0 1/2 (2.15m) to take second in the event and move into a tie with teammate Grant Anderson for third in the Big Ten, giving the Huskers three of the top four men's high jumpers in the conference.
• The Huskers continue to maintain the lead in four Big Ten events. In addition to White, Marusa Cernjul's 6-1 1/4 (1.86) high jump leads the conference and is tied for fifth nationally; Steven Cahoy is first in the pole vault at 17-8 1/2 (5.40) and ranks tied for 10th nationally, and Sarah Firestone has the top javelin mark (178-1, 54.29) and ranks fifth in the nation.
• The Husker men's team has won 14 consecutive dual/tri/quad meets dating back to 2001, the longest streak in the NCAA per DailyRelay.com. In that span, the Huskers have defeated 35 opponents.
• Next week, the Huskers travel to the Big Ten Outdoor Championships in East Lansing, Mich., set for May 15-17.