NU T&F: Huskers Compete at Prairie Wolf Invitational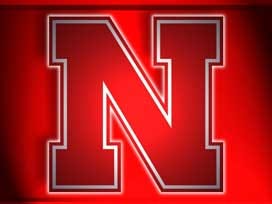 Posted By: Sports
sports@klkntv.com
http://www.huskers.com/ViewArticle.dbml?DB_OEM_ID=100&ATCLID=210657509
Huskers Compete at Prairie Wolf Invitational
LINCOLN, Neb. – Prior to hosting the Mark Colligan Memorial on Saturday, members of the Nebraska track and field team took part in the Nebraska Wesleyan Prairie Wolf Invitational on Friday at the Bob Devaney Sports Center Indoor Track.
The Huskers collected four individual titles on the day, led by Sam Bransby's indoor PR of 48.05 in the 400 meters.
Sean Pille won the 60-meter hurdles with a time of 8.06, while Antoine Lloyd picked up the 60-meter dash title in 6.88.
Karolina Pahlitzsch and Desiree Sanders finished first and second, respectively, in the women's 200 meters. Pahlitzsch ran 24.85, while Sanders finished in 25.55. Sanders also placed second in the 400 meters with a time of 57.64.
Tiara Tingle was third in the triple jump with a mark of 35-9 1/2 (10.91m). Levi Gipson finished third in the 800 meters in 1:56.73.
The Huskers return to the track tomorrow for the Mark Colligan Memorial. NU will welcome Colorado State, Illinois State and Wichita State in the scored meet at the Devaney Center. The field events are slated to begin at 11:30 a.m., with the running events starting at 12:45 p.m. A complete meet schedule can be found here.