NU T&F: Huskers Compete at USATF Championships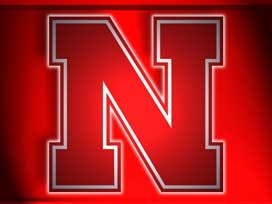 Posted By: Sports
Huskers Compete at USATF Championships
Eugene, Ore. – A handful of Nebraska track and field athletes competed at the USATF Outdoor Championships at Hayward Field over the weekend.
Landon Bartel qualified to compete for Team USA at the Pan Am Junior Championships after grabbing the silver medal in the high jump, clearing 7-1 1/2 (2.17m). The Pan Am Junior Championships are set for July 31-Aug. 2 in Edmonton, Canada.
Alex Meyer started off the competition with a bronze medal in the discus, throwing 166-1 (50.62m). Austin Post was eighth in the 10,000 meters with a time of 32:56.23. Bonnie Smith was ninth in the 3,000 meters in 10:28.56.
Sarah Firestone was the only Husker to compete in the USATF Senior Championships, finishing eighth in the javelin with a throw of 182-8 (55.68m).