NU T&F: Six Huskers Named All-Americans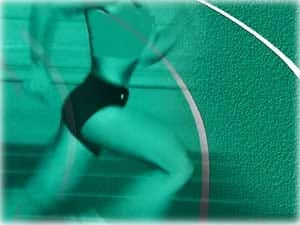 Posted By: Sports
Six Huskers Named All-Americans
Lincoln- The U.S. Track and Field and Cross Country Coaches Association (USTFCCCA) announced the official list of 2014 USTFCCCA Indoor All-Americans on Monday. Five Huskers earned first-team All-America accolades for their performances at the NCAA Indoor Championships in Albuquerque, N.M., last weekend, while an additional Husker claimed second-team honors.
The record-breaking 4×400-meter relay team of Levi Gipson, Ricco Hall, Cody Rush and Drew Wiseman led the group of first-team honorees with their second-place finish at the Championships. Patrick Raedler also earned first-team accolades for his fifth-place finish in the men's long jump. Oladapo Akinmoladun took home second-team honors for his ninth-place finish in the men's 60-meter hurdles.
With Monday's announcement, Nebraska upped its All-American total to 615. The men's team alone has produced 125 indoor All-America awards and has had at least one athlete earn All-America honors at the past 24 national meets.
First-team honors were given to those who placed in the championships' top eight in an event or were a member of an eight-person final. Second team honors were earned by those who finished between ninth and 16th place. In addition, 14 men and four women earned honorable mention honors.
First-Team All-Americans
Levi Gipson- 4x400m Relay
Ricco Hall- 4x400m Relay
Patrick Raedler- Long Jump
Cody Rush- 4x400m Relay
Drew Wiseman- 4x400m Relay
Second-Team All-Americans
Oladapo Akinmoladun- 60m Hurdles