NU travel to Iowa Thursday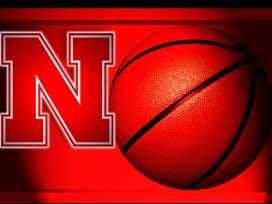 Nebraska Cornhuskers
2011-12 Record: 10-9 (2-6 Big Ten)
Head coach: Doc Sadler
Record at Nebraska: 99-80 (6th year)
Record at Division I: 147-98 (8th year)
Career Record: 267-137 (14th year)
Iowa Hawkeyes
2011-12 Record: 11-9 (3-4 Big Ten)
Head Coach: Fran McCaffery
Record at Iowa: 22-29 (2nd year)
Career Record: 273-206 (16th year)
Huskers on TV/Radio/Internet
Television: ESPNU (DirecTV Ch. 208, Dish Ch. 141, Ch. 235 on Time Warner Cable; Ch. 220 on Cox Cable)
Play-by-play: Jim Barbar
Expert Analysis: Tim McCormick
Radio: IMG Husker Sports Radio Network
(including KLIN 1400 AM in Lincoln; KFAB 1110 AM in Omaha; KRVN 880 AM in Lexington)
Play-by-play: Kent Pavelka
Expert Analysis: Matt Davison
Internet Radio/Stats: Free on Huskers.com
Satellite Radio (Iowa feed): Sirius 92, XM 191
Huskers, Hawkeyes Meet for First time Since '76
The Nebraska men's basketball team looks to bounce back following a disappointing loss to No. 6 Ohio State on Thursday night, as the Huskers travel to Iowa City for a matchup with the Hawkeyes.
Tipoff from Carver-Hawkeye Arena is set for 6:02 p.m. and will be televised nationally on ESPNU with Jim Barbar and Tim McCormick on the call. The game can be seen in Lincoln on Ch. 235 on Time Warner Cable and in Omaha on Cox Cable Ch. 220, as well as nationally on both DirecTV (Ch. 208) and DISH Network (Ch. 141).
The Nebraska-Iowa game will also be carried across Nebraska on the 30-station IMG Husker Sports Radio Network with Kent Pavelka and Matt Davison calling all of the action. The game can also be heard on the Internet at Huskers.com and season audio packages are also available for purchase on the Huskers' App for your iPhone or iPod Touch.
Nebraska (10-9, 2-6 Big Ten) has faced a difficult schedule to begin conference play, as Saturday's 79-45 loss to the Buckeyes was the Huskers' fifth versus a ranked opponent in the first eight Big Ten contests. Nebraska's five games against ranked opponents in league play leads the conference entering this week's action, while Nebraska has also faced two other teams (at Illinois, at Wisconsin) that were receiving votes in either poll.
The Huskers held Ohio State to 44 percent shooting – the Buckeyes' lowest shooting percentage in Big Ten action – on Saturday, but were done on the offensive end. Nebraska committed 27 turnovers – its highest total in seven seasons – and shot a season-low 29 percent.
While the Huskers share a border with Iowa, it has been a long time since the two teams have met on the basketball court. Thursday's matchup is the first meeting since Nov. 27, 1976, which was Nebraska's first-ever game at the Devaney Center. To put that in perspective, Nebraska coach Doc Sadler was a junior in Greenwood (Ark.) High School. The game is Nebraska's first in Iowa City since 1975.
The Huskers will be facing a well-rested Iowa squad, as the Hawkeyes (11-9, 3-4 Big Ten) have been off since losing at Purdue, 75-69, last Tuesday evening. Iowa is led by senior guard Matt Gatens, who averages 13.3 points and 4.3 rebounds per game.
Husker Tip Off
39
Number of rebounds Nebraska had in Saturday's loss to Ohio State, which is the most Ohio State allowed all season (38 by both Florida and Lamar). The Huskers became just the fourth team to out-rebound the Buckeyes in 2011-12, as the Buckeyes enter this week 13th nationally in rebounding margin (+7.5 per game).
60
Saturday's loss was the first time in 60 games where Nebraska did not have a double-figure scorer. In fact, it is only the third time in the past 12 seasons it has occurred.
Last Time Out
William Buford's 15 points led three Buckeyes in double figures, as sixth-ranked Ohio State topped Nebraska, 78-45, in front of a season-high crowd of 12,214 at the Devaney Center on Jan. 21.
The Buckeyes used a 10-0 run midway through the first half to take control and never looked back, stifling the momentum after Nebraska's quick start.
The Huskers, looking for their second straight win over a ranked opponent, led 8-5 after a pair of Brandon Ubel free throws at the 15:44 mark, but Aaron Craft's 3-pointer began a run of 13 straight points for the Buckeyes, as Nebraska went over seven minutes without a point and fell behind 18-8.
Brandon Richardson then ended the scoring drought, as his layup started a 6-2 spurt for the Big Red, as Nebraska pulled within 20-14 on a Spencer jumper with 7:37 left in the half. The Huskers fell behind by 10 before a Dylan Talley 3-pointer and Caleb Walker free throw made it 24-18, but the Buckeyes closed the half on a 12-2 spurt to take a 36-20 lead into the locker room as Evan Ravenel's basket beat the first half horn.
The Buckeyes opened the second half with a 9-3 run in building a 45-23 lead after a Buford jumper, and the Huskers were never able to pull closer than 20 the rest of the way. Buford was 6-of-13 shooting from the floor, including a trio of 3-pointers, while Jared Sullinger and Deshaun Thomas had 14 points apiece in the victory.
Brandon Ubel and Bo Spencer led Nebraska with eight points apiece, as Nebraska shot a season-low 29.5 percent from the floor and committed a season-high 27 turnovers that led to 22 Buckeye points.
Scouting Iowa
Under second-year coach Fran McCaffery, Iowa comes into Thursday's game with an 11-9 record, and is tied for eighth in the Big Ten with a 3-4 record. The Hawkeyes have been off since Jan. 17, following a 75-68 loss at Purdue. McCaffery, who is 22-29 in two seasons at Iowa, spent the previous five years at Siena, guiding the Saints to NCAA appearances in his final three seasons at the school. He also was at UNC Greensboro for six seasons.
Iowa opened with three straight wins before falling to Creighton in Des Moines, a loss which began a 2-5 slide over the next seven games. The Hawkeyes bounced back with three staight wins to close non-conference action before opening Big Ten action with a 2-1 mark, including wins at Wisconsin and at Minnesota. Iowa's other Big Ten win was a 75-59 win over No. 13 Michigan on Jan. 14. Iowa comes into Thursday's game losing three of their last four games.
Offensively, the Hawkeyes are a balanced attack, as eight regulars average at least 16 minutes per game while all eight are also averaging better than six points per contest, helping the Hawkeyes average nearly 74 points per contest. Senior guard Matt Gatens leads the Hawkeyes in scoring at 13.3 points per game and is shooting 36 percent from 3-point range while sophomore guard Roy Devyn Marble chips in 11.2 points and 3.4 assists per contest. IU has struggled at times on the defensive end, allowing a league-high 71.2 points per contest
Nebraska-Iowa Series Info
The Hawkeyes lead the all-time series, 12-7 in a series that dates back to 1907, but Thursday's game will be the first between the two schools since the 1976-77 season. Iowa has won the last three matchups, including a 71-57 win to open the Bob Devaney Sports Center on Nov. 27, 1976. In that game, Bruce King's 15 points led four Hawkeyes in double figures. For Nebraska, Brian Banks led all scorers with 16 points while Carl McPipe had a double-double with 11 points and 14 rebounds in a losing effort. Nebraska's last win in the series was a 73-71 win on Dec. 5, 1970. The Huskers will be looking for their first win in Iowa City since 1941 and has never played in Carver-Hawkeye Arena. This year's second matchup will be on Feb. 29 in Lincoln for the Huskers' regular-season home finale.
Bo Looks to Bounce Back vs. Iowa
After being held to eight points against No. 6 Ohio State, Bo Spencer looks to bounce back on Thursday at Iowa. If recent history is any indication, a bounce back performance is likely. In the three games following his single-figure efforts this season, Spencer has averaged 19.7 points per game. He had 22-point efforts against both USC and TCU following the two non-conference games where he was held to less than 10 points. In the Big Ten opener against Wisconsin, he had six points, but came back against Michigan State with a 15-point performance off the bench. Spencer has been held to single figures in consecutive games one time dating back to his final season at LSU.
Spencer has played his best away from the Devaney Center this season, averaging 18.2 points per game in Nebraska's six road games.
Huskers Look to Generate Offense
For the 2011-12 Huskers, the key to success has been at the offensive end. Nebraska enters Thursday's game with a 9-2 record when scoring at least 60 points, but is just 1-7 when not reaching that threshold. In Big Ten action, Nebraska has averaged just 52.4 points per game with half of the Huskers first eight games coming against Wisconsin (No. 1 nationally in scoring defense) and Ohio State (No. 9 in scoring defense), the top two teams in the league in scoring defense. In Nebraska's two Big Ten wins, the Huskers have scored 70 points and had not topped 55 points in any of the six losses.
Healthier Players, Healthier Offense
The Huskers were short-handed to begin conference play, as Nebraska was without two of its top three scorers (Jorge Brian Diaz and Dylan Talley) because of injuries. Both players missed the Huskers' final two non-conference games and NU contests against No. 11 Wisconsin, No. 16 Michigan State and No. 6 Ohio State before returning to the lineup on Jan. 7. Since both players returned, the Huskers are 2-3 with two of the losses being decided on the road in the final 30 seconds.
Nebraska is shooting significantly better with the return of Diaz and Talley in the fold. Talley is averaging 8.8 points and 4.2 rebounds per game while Diaz is averaging 5.8 points, 4.0 rebounds and 1.4 blocks per contest.
The pair has given the Huskers a solid seven-player rotation and also boosted NU's bench production, as NU has averaged 16.0 points per game from its bench after averaging just 6.6 points from their bench in the previous five contests.
Games PPG FG Pct. RPG Reb, Diff.
First 3 Big Ten Games 45.0 .325 24.3 -13.0
W/Diaz & Talley 56.8 .404 30.8 -2.0
Comeback Kids
Nebraska has showed the knack for a comeback in 2011-12, rallying for a pair of double-digit deficits. On Dec. 10 at TCU, Nebraska rallied from a 10-point first-half deficit in posting a 69-57 victory. On Wednesday, the Huskers were down by 13 early in the second half to No. 11 Indiana and trailed by 11 with six minutes remaining before coming back with an 18-6 spurt to pull out the 71-70 win.
* Nebraska now has seven double-figure comebacks under Doc Sadler, including a 20-point comeback against USC in 2010-11 – the largest comeback in school history.
* Wednesday's win over Indiana was the first double-digit comeback against a ranked team since overcoming an 11-point deficit to fourth-ranked Oklahoma State on Feb. 22, 2005.
A Rare Loss Holding Opponents Under 50 Points
The 50-45 loss at Wisconsin on Jan. 15 marked only the second time since 1985 that Nebraska held a team to 50 points or less and lost. The only other time in that stretch was a 50-48 loss to Creighton on Dec. 11, 2004. The Huskers had won their last 37 games when holding an opponent to 50 points or less, including 32-0 under Doc Sadler. Prior to the Wisconsin game, NU had not lost a conference game when allowing 50 points or less since 1984.
Nebraska-Northwestern TV Set
Nebraska's game against Northwestern on Feb. 2, will be televised nationally on ESPN2, the Big Ten announced on Tuesday. It will be Nebraska's second appearance on ESPN2 this season, as the Huskers' game against Wisconsin on Dec. 27, was also televised by the network. Tipoff for the Huskers and Wildcats' only meeting of the 2011-12 regular season is set for 6 p.m.
Taking Advantage at the Stripe
One area where the Huskers have been proficient is at the free throw line, where Nebraska's 75.0 percent rate leads the Big Ten and ranks 20th nationally in the latest NCAA rankings released Monday.
It is on track to be one of the best seasons in school history, as only two Husker teams have shot over 75 percent since 1948, led by the 1967-68 team which was third nationally when they hit a school-record 76.5 percent from the line. Prior to this season, NU's best season under Doc Sadler was 71.3 percent during the 2006-07 campaign.
Here are some quick facts on Nebraska's prowess from the line.
* Nebraska has shot 70 percent or better from the line in 14 of 19 contests and 80 percent or better seven times. The Huskers have shot under 70 percent in consecutive games once this season.
* Three Huskers are shooting over 80 percent from the line this season, Bo Spencer (86.8 percent), Dylan Talley (83.9 percent) and Brandon Ubel (80.0). Spencer is on pace to be Nebraska's best free throw shooter since Cary Cochran led the nation at 92.2 percent in 2001-02.
* The Huskers have been at their best in the clutch, hitting 78 percent (68-of-87) from the line in the last five minutes of games this season.
One thing Sadler has stressed is getting to the free throw line more often, as Nebraska has averaged 19.6 attempts in its 10 wins, but just 12.1 attempts in its eight losses, including twice against Wisconsin.
Spencer Makes the Point for the Huskers
While Nebraska returned four starters from a team that won 19 games last season, the loss of point guard Lance Jeter was a significant one. An All-Big 12 performer, Jeter led the Huskers in both scoring and assists in 2010-11.
Luckily for the Huskers, they already had a veteran point guard on the roster, as senior Bo Spencer sat out last season after transferring from LSU. He has been a solid performer for Nebraska, averaging 14.8 points, 3.6 assists and 3.1 rebounds per game, while shooting a team-high 86.8 percent from the foul line.
Spencer has been an iron man for the Huskers, averaging 33.4 minutes per game which is the highest total by a Husker since Charles Richardson in 2006-07 (36.3 minutes per game) and the second most by a Husker in the last decade.
Spencer's 14.8 ppg is on pace to be the highest scoring average by a Husker guard in seven years. Spencer has reached double figures a team-high 15 times, including five 20-point performances, which is the most by a Husker since 2008-09. His most recent 20-point effort was a 23-point outburst in the win over No. 11 Indiana on Wednesday evening. He got off to a slow start in Big Ten play, averaging 10.0 points per game while shooting 26 percent in NU's first three games, but is averaging 15.2 ppg over the Huskers' last six contests.
Spencer had 19 points, including 10-of-12 shooting from the foul line, and five assists in the win over Penn State on Jan. 11. Against Wisconsin on Jan. 15, Spencer had 13 points and did not commit a turnover in 34 minutes, the second time this season and the fourth time in his career he has played at least 30 minutes and not committed a turnover.
He enjoyed his best offensive game of the year at Creighton on Dec. 4, pouring in 29 points on 10-of-16 shooting and adding five rebounds in the highest scoring effort by a Husker since 2007-08.
Spencer led Nebraska to a road win at TCU on Dec. 10, hitting 7-of-12 shots, including four 3-pointers, in NU's 69-57 victory. That performance was highlighted by a 65-footer to beat the halftime buzzer. At USC on Nov. 14, he had 22 points, including the tying basket in overtime and the go-ahead bucket in double overtime, and also tied a personal best with seven rebounds. Against Rhode Island on Nov. 20, he had 23 points while shooting 8-of-13 from the floor, four assists and three steals. Against South Dakota State on Nov. 26, Spencer had a then-career-high eight assists along with 18 points and six rebounds as he out-played Nate Wolters. He enjoyed a strong night against Central Michigan on Dec. 20, when he dished out a career-high nine assists and tied for team-high honors with 15 points.
Before coming to Nebraska, he started two seasons at LSU, averaging 14.5 points, 2.7 assists and 2.5 rebounds per game in 2009-10. Spencer showed the ability to get to the basket, putting up 11 games of at least 20 points, including a season-high 28-point effort against Western Kentucky and back-to-back 25-point contests against Kentucky and Tennessee.
In his three-year LSU career, he reached double figures in 45 of 93 career contests, including 21 times as a junior. Spencer was the starting point guard on LSU's Southeastern Conference championship squad in 2008-09, as the Tigers reached the second round before falling to eventual champion North Carolina.
Big Ten Leaders – 20-Point Games (Career)
No. Player, School Career 2011-12
1 John Shurna, Northwestern 36 9
2. Brandon Wood, Michigan State* 25 1
3. Bo Spencer, Nebraska* 19 5
William Buford, Ohio State 19 6
5. Jordan Taylor, Wisconsin 18 1
*-includes previous school
McCray Makes Most of Starting Role
Fifth-year senior Toney McCray has overcome a slow start to play some of the best basketball of his career in 2011-12. The 6-foot-6 senior was hampered by surgery on his feet over the summer and a toe injury in October, but has rebounded to enjoy a breakout senior year. He is setting career bests in scoring (10.2 ppg), rebounding (4.8 rpg) and field goal percentage (48 pct.), while also shooting 30 percent from 3-point range.
He has really excelled since he moved into the starting lineup after an injury to Jorge Brian Diaz in mid-December, as he leads NU in rebounding (6.1 rpg) and is second in scoring (13.0 ppg) over the last nine games. He had been in double figures in seven straight games – the longest stretch of his career – before being held to seven points at Wisconsin on Jan. 15. Prior to this season, his longest stretch of games in double figures was four games (Feb. 26-March 9, 2011).
The stretch began with a 20-point, seven-rebound effort against Alcorn State on Dec. 17, and had 16 points and nine rebounds against No. 11 Wisconsin on Dec. 27. McCray led NU with 13 points and five rebounds at No. 6 Ohio State and totaled 12 points and six rebounds at Illinois on Jan. 7. He had 13 points and five rebounds in the win over Penn State on Jan. 11, and was one of four Huskers in double figures with 11 points, including two 3-pointers in Nebraska's 18-6 surge in the last six minutes, in the win over No. 11 Indiana on Wednesday. McCray looks to rebound from a five-point effort against No. 6 Ohio State on Saturday – his lowest scoring game since Nov. 20.
Earlier this season, McCray had three straight games where he tied or set season highs, including 15 points and five rebounds at No. 22 Creighton on Dec. 4. He also had 12 points in Nebraska's games against South Dakota and Wake Forest and 16 points against No. 16 Michigan State on Dec. 31.
McCray, who ranks ninth on Nebraska's career 3-point percentage list, may have made his biggest contributions from the foul line in the double overtime win at USC on Nov. 14. A career 61 percent shooter from the line entering his senior year, McCray hit four clutch free throws at USC – two in the final minute of regulation and a pair with 2.8 seconds remaining in overtime – for his only points of the night in NU's 65-61 double overtime win.
Richardson is Huskers' Glue Guy
While senior guard Brandon Richardson doesn't lead the Huskers in any offensive category, his versatility is his greatest asset. The fifth-year senior averages 6.5 points, 2.8 assists and 3.0 rebounds per game, while he leads Nebraska and ranks third in the Big Ten in steals (1.9 per game).
Richardson enters this week's action in third place among active Big Ten players in career steals, and he is threatening to become the first Husker since Cookie Belcher in 2000-01 to average more than two steals per game. Belcher, who holds three of the top four totals in school history, still ranks fourth in NCAA history with 353.
With his two steals against Ohio State on Saturday, Richardson moved into a three-way tie for 10th place on Nebraska's career steals list with 128 (with Eric Johnson, 1988-89 and Jack Moore, 1979-82). He is also three steals shy of matching Jaron Boone for ninth place.
Richardson has been active on the defensive end in Big Ten play, averaging 2.4 steals per game in Big Ten action, including a career-high seven steals at No. 6 Ohio State on Jan. 3. He helped key the upset of No. 11 Indiana with nine points and game highs in assists (five) and steals (three).
He enjoyed a strong week earlier this month, averaging 10.5 points per game on 60 percent shooting and 5.0 steals per game in the losses to No. 6 Ohio State and Illinois. Richardson was in double figures in both contests, the first time he has done that since the opening two games of the season. At Ohio State, he totaled 11 points and a career-high seven steals, the league's single-game high in 2011-12.
The 6-foot senior came up big in his return home to Los Angeles on Nov. 14, totaling 12 points on 4-of-5 shooting from 3-point range in the Huskers' overtime win at USC. He matched his career best with four 3-pointers and dished out a pair of assists, including the game-tying basket in double overtime. Against Rhode Island on Nov. 20, he keyed a Husker defense which held Jamal Wilson to 14 points after averaging 31 points in the Rams first two games and set then-career highs in both assists (eight) and steals (four).
Richardson had his best offensive game of the year in the non-conference finale against Central Michigan on Dec. 20, finishing with a season-high 15 points and three assists.
Throughout his career, Richardson has been clutch from the free throw line, as he ranks third in school history with an 82.1 career percentage from the charity stripe and is one of only four players in program history to shoot over 80 percent for a career. This year, he is hitting a career-best 89.5 percent from the foul line. He has been aggressive at getting to the foul line in recent games, taking 34 free throw attempts in the last nine games after having 15 in the Huskers' first 10 games.
Last year, he was second in Big 12 action in league play, hitting 87.8 of his free throws, including a stretch of 25 consecutive made free throws. Throughout his career, he has been his best in late-game situations, going 81-of-86 from the foul line in the final five minutes of games, a remarkable 94.2 percentage.
Diaz Gives Huskers Interior Presence
Junior center Jorge Brian Diaz has been a steady performer for the Huskers throughout his three-year career, and his presence was felt in his absence earlier this season.
The 6-foot-11 center is one of four Huskers averaging at least nine points per game, as he comes into Thursday's game averaging 9.1 points, 4.6 rebounds and 2.1 blocks per contest. Diaz has come off the bench since missing five games with a foot injury and had 10 points and four rebounds in Wednesday's win over Indiana, including a pair of free throws with 11 seconds left to provide the winning margin. He was held scoreless for the first time since his freshmen year against Ohio State, missing all three attempts in 21 minutes while battling foul trouble.
Offensively, he has been in double figures six times and now has 37 career games in double figures. He ranks 51st on Nebraska's career scoring list with 754 points and needs four points to crack the top 50.
Defensively, he would lead the Big Ten in blocked shots at 2.1 per game, but is just shy of qualifying for league rankings because he missed five games because of injury. He has had three or more blocks in six of his 14 games. He tied his career high with five blocks in the one-point win over Florida Gulf Coast on Dec. 7, joining Illinois' Meyers Leonard and Michigan State's Draymond Green as the only Big Ten players with two games with at least five blocked shots this season.
Diaz is on pace to be the first Husker since Kimani Ffriend in 2000-01 to average more than 2.0 blocks per game in a season and could become one of only five Huskers to average 2.0 blocks per game, joining Ffriend, Derrick Chandler, Venson Hamilton and Mikki Moore.
Diaz enjoyed one of the best offensive games of his career against Oregon on Nov. 23, finishing with a game-high 21 points on 8-of-11 shooting, six rebounds and three blocks. He had eight of his points in a 22-7 run to help the Huskers erase a 15-point deficit before succumbing in the final minute. It was his third career 20-point effort and first since his freshman year. He nearly recorded a double-double at Creighton on Dec. 4 with 10 points and seven rebounds while also blocking a pair of shots. He turned in a strong effort at USC on Nov. 14 when he nearly recorded a double-double with 10 points, eight rebounds and three blocked shots in a career-high 43 minutes. He also played a major role in holding USC's Dewayne Dedmon to four points on 1-of-6 shooting. Against South Dakota in the season opener, he finished with 11 points and a career-high five blocked shots, which equaled the highest single-game blocked shot total in the last six years.
Throughout his career, Diaz has been a scoring threat, as the 6-foot-11 junior is only the third Husker returnee to average in double figures under Sadler, joining Aleks Maric and Ryan Anderson in 2007-08.
Talley is Huskers' Super Sub
When Doc Sadler talked about the addition of Dylan Talley, the thing he constantly mentioned was his ability to score. Talley has lived up to the billing, coming off the bench to average 9.0 points, 3.8 rebounds and 1.9 assists per game in just 23.5 minutes of action. Talley, who missed five games with a thigh injury, returned to action against Illinois Jan. 7, and has averaged 9.5 points per game over the Huskers' last four contests. He has been in double figures twice in that span, a 12-point, five-rebound effort against Penn State on Jan. 11, and his best effort of the year against No. 11 Indiana on Jan. 18. In that game, he had 10 points, including eight in the final 5:19, as Nebraska came back from 11 points down and also matched his career high with nine rebounds and added two blocks.
Talley, who is hitting 36 percent from 3-point range, is also proficient at the line where he is hitting at an 84 percent clip. Talley is averaging 9.7 points per game off the bench, but went scoreless in his only start of the season against Creighton on Dec. 4.
Talley has shown the knack for the heroics, hitting a game-winning basket with 10.4 seconds remaining against Florida Gulf Coast on Dec. 7, as part of a 14-point effort. The 6-foot-5 guard reached double figures in three straight games earlier this season, including a season-high 18 points, including four 3-pointers, four rebounds, four assists and three steals against Oregon on Nov. 23. Talley had 12 points and three rebounds against South Dakota State on Nov. 24, and totaled 15 points, including a pair of 3-pointers, and five rebounds in 18 minutes against Rhode Island on Nov. 20.
Talley's adjustment may have been helped by the Division I experience he had when playing at Binghamton (N.Y.) University in 2009-10. That season, he was the America East Rookie of the Year and averaged 11.8 points and 3.7 rebounds per game. Last year, he was an honorable-mention All-American at Blinn (Texas) College, ranking sixth in the NJCAA in scoring at 23.0 points per game while also chipping in 5.9 rebounds and 3.8 assists per game.
Improving on Defense
One benefit to having Jorge Brian Diaz and Dylan Talley back has been on the defensive end. In the five games the duo missed, opponents shot 50 percent from the field. Since their return against Illinois, opponents are shooting just 42 percent from the floor over the past five games, including contests against the two highest scoring offenses in the Big Ten in Ohio State and Indiana. In Saturday's loss to the Buckeyes, Nebraska held Ohio State to 44.1 percent shooting, its lowest effort in Big Ten play. Nebraska allowed 79 points against the Buckeyes, the first time in five games NU had allowed an opponent to score more than 70 points.
Ubel Doing the Dirty work Inside
While Nebraska relies on its guards for the bulk of the offensive work, junior Brandon Ubel gives the Huskers a physical presence on the inside. The 6-foot-10 forward has started NU's last nine games at center since Jorge Brian Diaz suffered a foot injury in early December.
On the season, he is averaging 6.4 points and a team-high 5.5 rebounds per game, ranking 13th in the league in rebounds. Ubel leads the Big Ten on the offensive glass, grabbing 2.6 rebounds per game. His best performance of the season was against Florida Gulf Coast on Dec. 7 when he had a career-high 11 rebounds and 10 points for his first career double-double. That began a five-game stretch where he averaged 9.6 points and 8.6 rebounds, including 13 points and eight rebounds in the win over Alcorn State, 11 points and seven rebounds against Central Michigan on Dec. 20 and eight points and nine rebounds against No. 11 Wisconsin on Dec. 27. Ubel had struggled in recent games before breaking out against No. 6 Ohio State with eight points and a game-high eight rebounds.
Ubel looks to regain the form he ended the 2010-11 season with when he averaged 10.0 points on 58 percent shooting and 6.3 rebounds over the Huskers final four games – all against postseason teams. Those numbers were well above his 2010-11 season averages of 6.1 points and 3.7 rebounds per contest.
Welcome to the Big Ten
Nebraska began its inaugural Big Ten slate with one of the toughest stretches in conference history. The Huskers opened conference action with No. 11 Wisconsin, No. 16 Michigan State and No. 6 Ohio State in its first three conference contests. It marked the first time in school history that Nebraska has opened conference action with three straight ranked foes. In fact, it is only the fourth time in the last eight years that any Big Ten school has faced three straight ranked teams to start league play.
While Nebraska is 2-6 in the nation's top league according to the RPI, the Huskers will be tested in a league that features five nationally ranked teams as well as 10 teams in the top 100 of the RPI released Monday.